Compare Two Excel 2010 Worksheets
We have written about comparing two excel tables and comparing up to four columns of two excel sheets. Today we came across a simple add-in for Excel 2010 and Excel 2007 that allows comparison of any two worksheets/workbooks.
xc Excel Compare Tools is an add-in which allows comparison of values and formulas between two excel spreadsheets.
Once installed, head over to the Add-Ins tab and hit Compare. When a new dialog window appears, select the first spreadsheet and the second spreadsheet, now select if you want to compare the value or formula and then hit the Compare Sheet button. You can also choose to highlight it in any one of the four given colors.
Note: In Excel 2010 you will need to enable Macro before giving this add-in a try, this is because Office 2010 disables all macros by default for security purpose.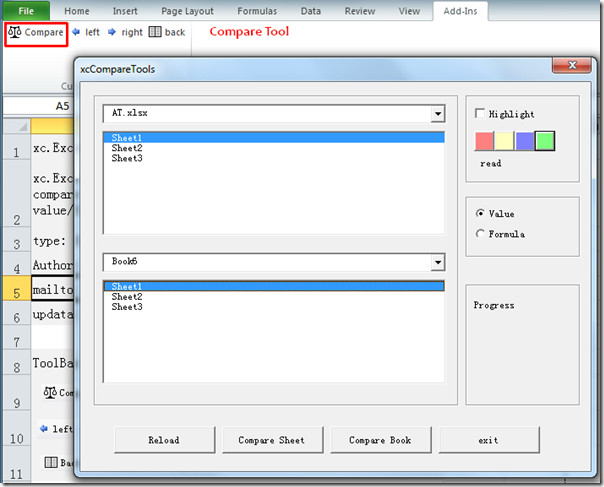 You will also find an option to Reload spreadsheets and Compare Books.
Download xc Excel Compare Tools Add-in (Go to Downloads tab to download)
It works on both Excel 2007 and Excel 2010.