Cover Fetcher Downloads Album Art From Last.fm
Last.fm is a popular internet radio site for music and what better way than to download the album art from there for free? This is exactly what Cover Fetcher does. It is an opensource tool that grabs any album cover art provided you know the artist and album name.
You can choose the album art cover size; small, medium, large, or extra large before downloading them.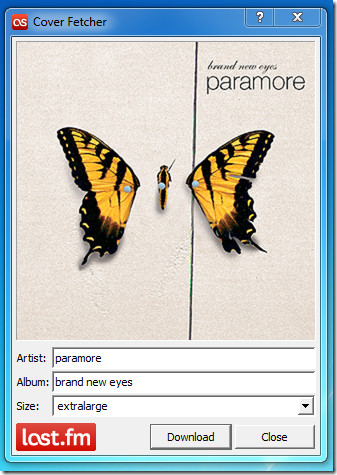 So what is the need to have such a tool? For those stuck with iTunes and do not have a credit card just to download the album cover art, this nifty little app can come handy. According to the developer it is based heavily on Last.fm Cover Fetcher for Amarok.
It works on all versions of Windows, please note that it is not a portable tool.