Dim All Windows Except The Active One With Ghoster
If you are looking to increase productivity while spending less time on computer, give Ghoster a try. How many times have you got distracted because of other windows that were open? To fight this distraction I have to maximize every window where I am working, but Ghoster has made it much much easier.
It dims all windows except the active window, which helps in minimizing the distraction. It is a portable tool for Windows and sits silently in the system tray while running.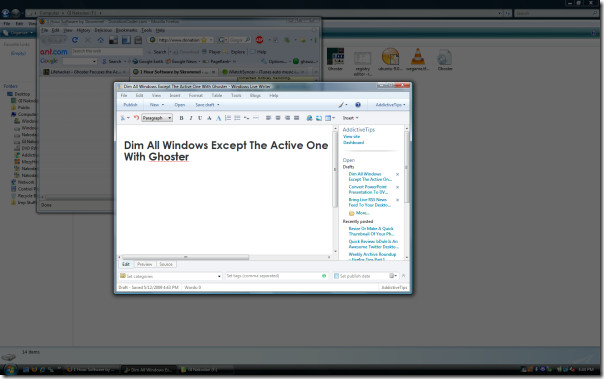 It weights around 212Kb only and works on all versions of Windows. It can be best used while writing, since it can reduce the distraction and increase your focus on the subject. Enjoy!