How to disable touchpad gestures for VLC player on Windows 10
The touchpad on a modern Windows 10 system supports gestures for controlling it. It has to be a precision touchpad and most laptops that are available on the market today have one.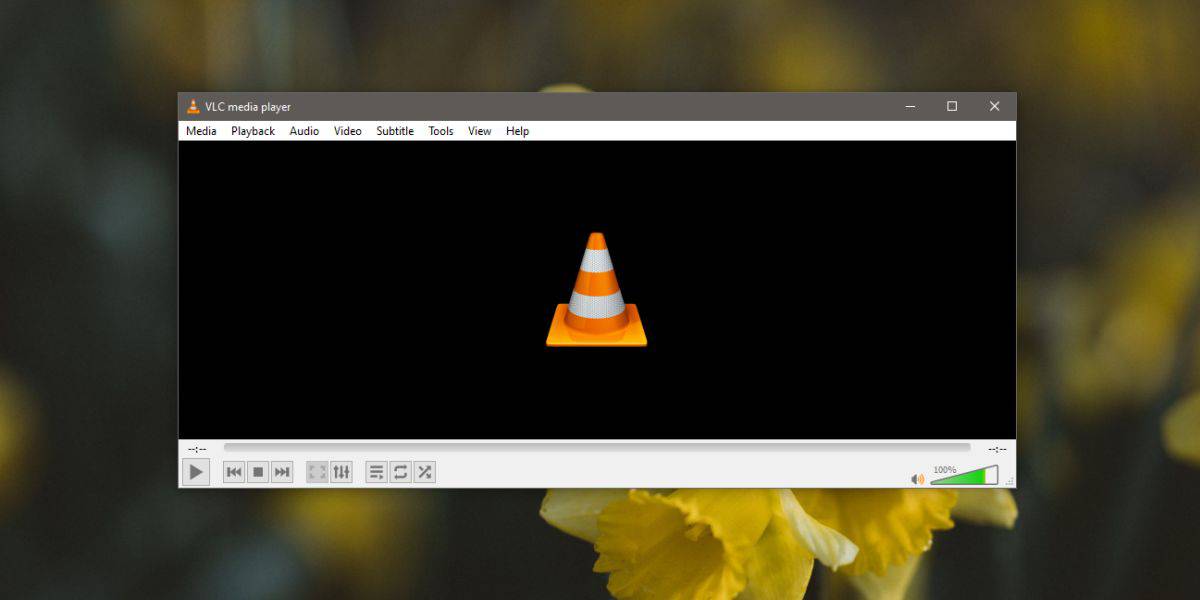 Generally speaking, touchpad gestures are controlled at the OS level and apps do not take over any function of a gesture. This is because the gesture might not work right i.e., it might clash with the OS, a user may not be aware that in the context of the app, the gesture will do something else, and there is always a chance that the gesture is executed by accident.
VLC player does recognize touchpad gestures, in fact, it uses them to change the volume, and to move forward or back within a video. If you don't like these gestures, you can disable them. Here's how.
Disable touchpad gestures for VLC
Open VLC player and go to Tools>Preferences. Go to the Hotkeys tab. At the bottom, below the list of actions that have hotkeys associated with them you will find two mouse gesture options; Mouse wheel vertical axis control, and Mouse wheel horizontal axis control.
The mouse wheel vertical axis control refers to when you scroll up/down or two-finger swipe up and down on the trackpad. The Mouse wheel horizontal axis control refers to when you scroll left/right or two-finger swipe left and right on the trackpad. Each option has a dropdown. Open it, and select the 'Ignore' option. Close VLC player, and open it again. From this point forward, it will ignore all mouse gestures and all trackpad gestures.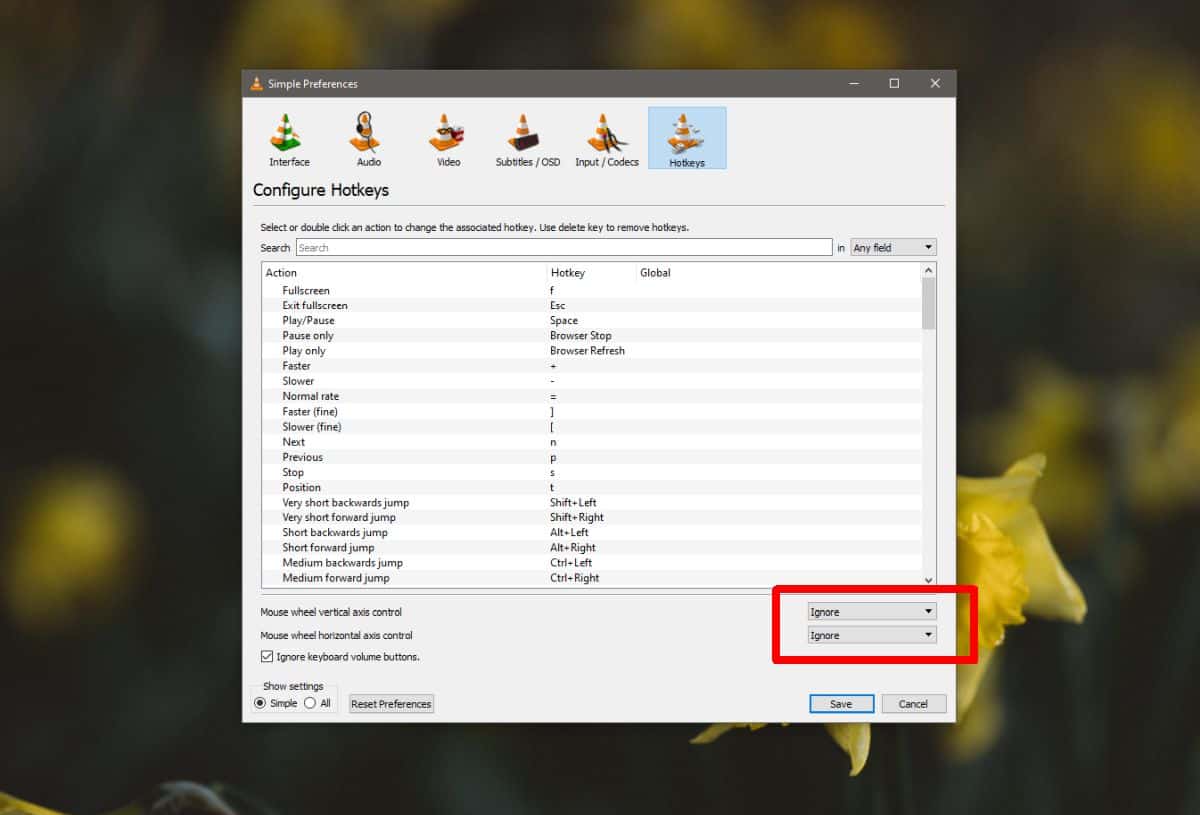 The setting is a bit hard to find because it doesn't explicitly refer to the touchpad. Instead, it refers to the mouse but a touchpad does more or less what the mouse does and as we said before, not everyone has a precision touchpad.
Undoing the change is easy enough; open the same dropdown and change the 'Ignore' option to one of the other three listed there. Make sure you close VLC player and open it again. The change will not take effect unless the player is restarted.
By default, VLC player also tends to ignore the volume keys on your keyboard. These are dedicated special keys or they are the function keys on your keyboard i.e. Fn keys. If you'd like to use those keys to control the volume in VLC player, uncheck the 'Ignore keyboard volume buttons' option on the Hotkeys tab.