Disconnect USB Devices Without Using Safely Remove Hardware Option [Tip]
When you started using your first USB flash drive, someone must have told you to always use the "Safely Remove Hardware" option before pulling out of your computer. Earlier operating systems did have this requirement in order to avoid corruption of your flash memory. However, the operating systems have evolved with time, and the "Safely Remove Hardware" option is now there as more of a formality. Until and unless you pull the USB flash drive out during data transfer, there is really no harm in disconnecting it out without using the aforementioned remove dialog box. The modern Windows operating system even allows you to enable quick removal of USB devices. In this article, we will show you how to enable it.
The details of the process are listed in the following 3 steps allowing users to easily follow them without getting confused about what to do. In addition, we have included screenshots to aid the users in knowing if they are following the stated steps in the correct way or not.
Step 1: Open Device Manager
To open the device manager, enter "device manager" in the Start Menu search field and click the first option from the available results.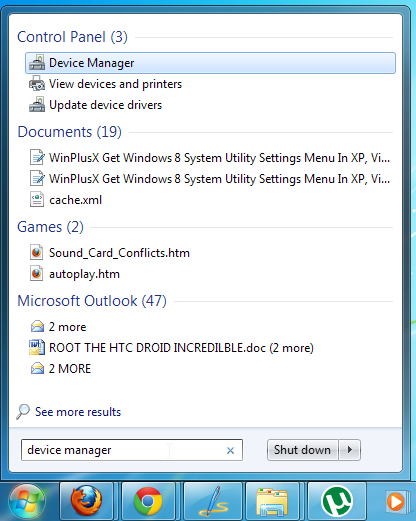 Step 2: Look For USB Devices
Once the Device Manager window is open, click the Disk drives option in order to expand it. All your internal and external drives will be listed under the Disk drives menu. You can easily identify the hard drives from the USB devices. All the USB devices will always have "USB" included in their names.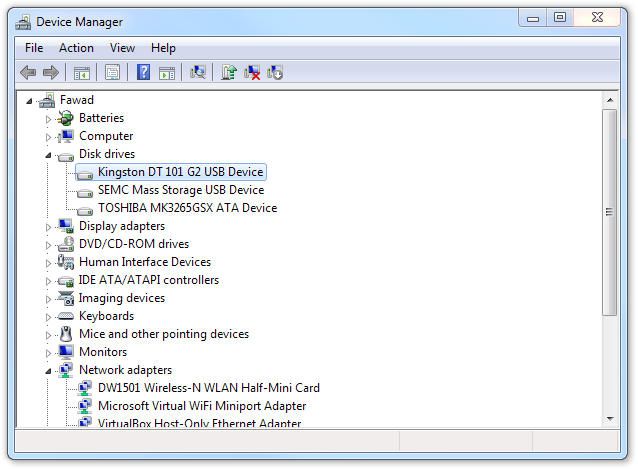 Step 3: Change Policy
Select the device for which you want to disable the Safely Remove Hardware requirement. Double-click it to open the device properties and navigate over to the Policies tab available at the top. In the Removal Policy section, you will have Quick Removal and Better Performance as the two stated policies. If Better Performance is selected, you will have to use the Safely Remove Hardware option every time you want to disconnect the drive. Select Quick Removal and click OK.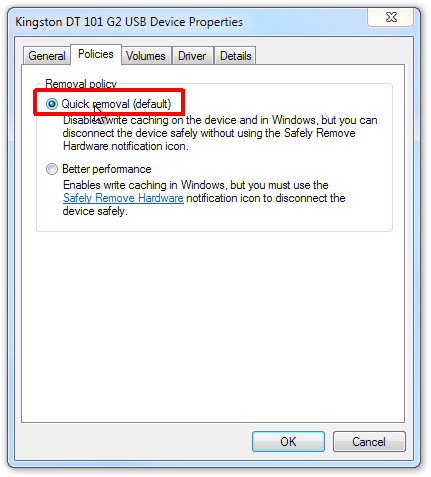 Now, you can pull out the USB flash drive without having to go through the Safely Remove Hardware process. The guys at 7tutorials have been kind enough to benchmark the performance of a USB flash drive under both policies. You can check out the detailed results (USB read/write speeds) under both policies by heading to the source link below.