Display Outlook 2010 Calendar & Tasks On Desktop [Windows]
Apart from being the email client of choice for millions of people, Outlook is much more than that. Calendar and Tasks are two other main features which are used extensively by everyone. There is however no way to display the calendar and tasks without Outlook 2010 being open and displaying them on the desktop is out of the question.
DeskTask fills this void. It is a neat little app that syncs with Outlook and displays both Calendar and Tasks on the desktop. It can also display the To-do list (Folder Tasks). By default, it is positioned on the left side of the window but can be dragged and placed anywhere on the screen.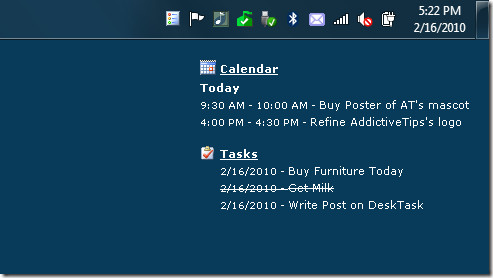 The default refresh interval is 1 hour and can be changed from General tab in Options. Other noteworthy settings include, align items, refresh hotkey, snap to desktop, open outlook items(when clicked), and more.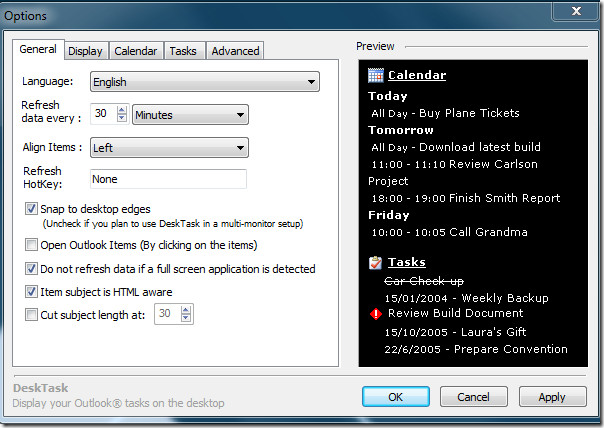 Calendar and Tasks can both be customized from their respective tabs. You can also adjust the way you want them to be displayed from the Display tab.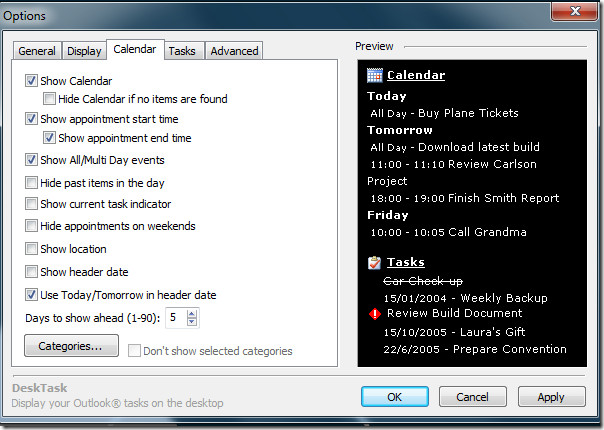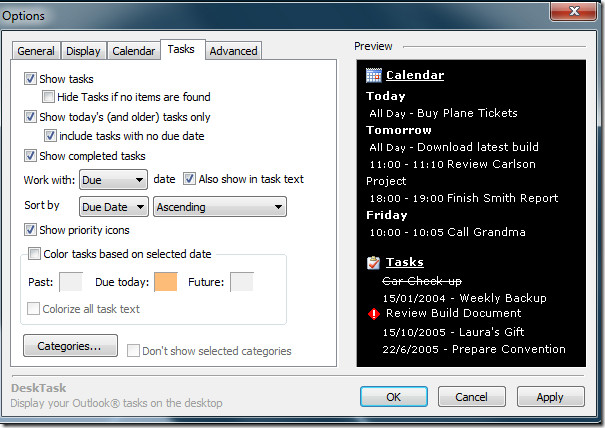 To open Outlook, Calendar, or Tasks, right-click the system tray icon and choose the desired option. Apart from Options, there are four other useful items in the context menu; Refresh, Restore Position, Hide Desktop Window, and Lock Window.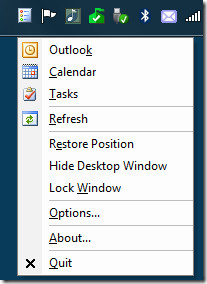 The updated version of this app works seamlessly with both Windows 7 and Outlook 2010. It works on all versions of Windows and Outlook till 2000.