How To Reset PowerPoint 2010 Slide Formatting
If you need to overhaul the presentation theme or layout right from scratch, you need to reset all the applied formatting, PowerPoint 2010 lets you remove formatting and applied style at once, let's take a look at how to do it.
To revert back to default slide formatting, from main navigation pane, right-click the slide and click Reset Slide.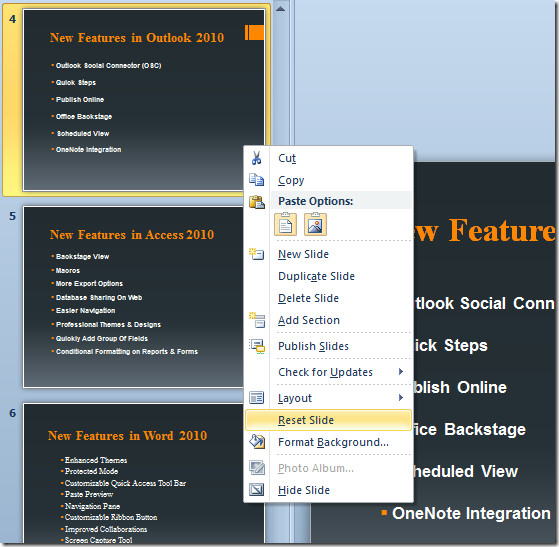 This will immediately reset the slide formatting.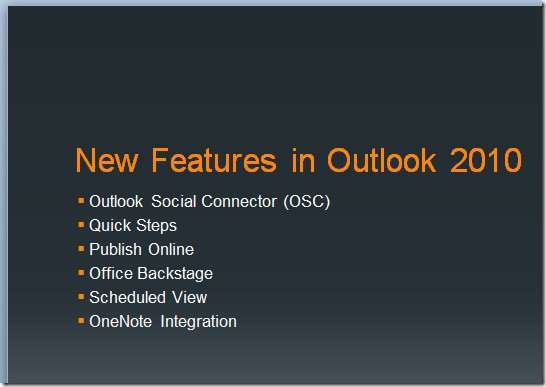 Likewise, you can reset formatting on all other slides.