How to downgrade Chromium Edge to Microsoft Edge on Windows 10
Chromium Edge is officially out of beta, and ready to run on your every day Windows 10 PC. When you install this browser, it will effectively replace the Microsoft Edge browser currently on your system. If you'd like to run the two side-by-side, or you'd like to back up the legacy Edge version, it's fairly easy to do.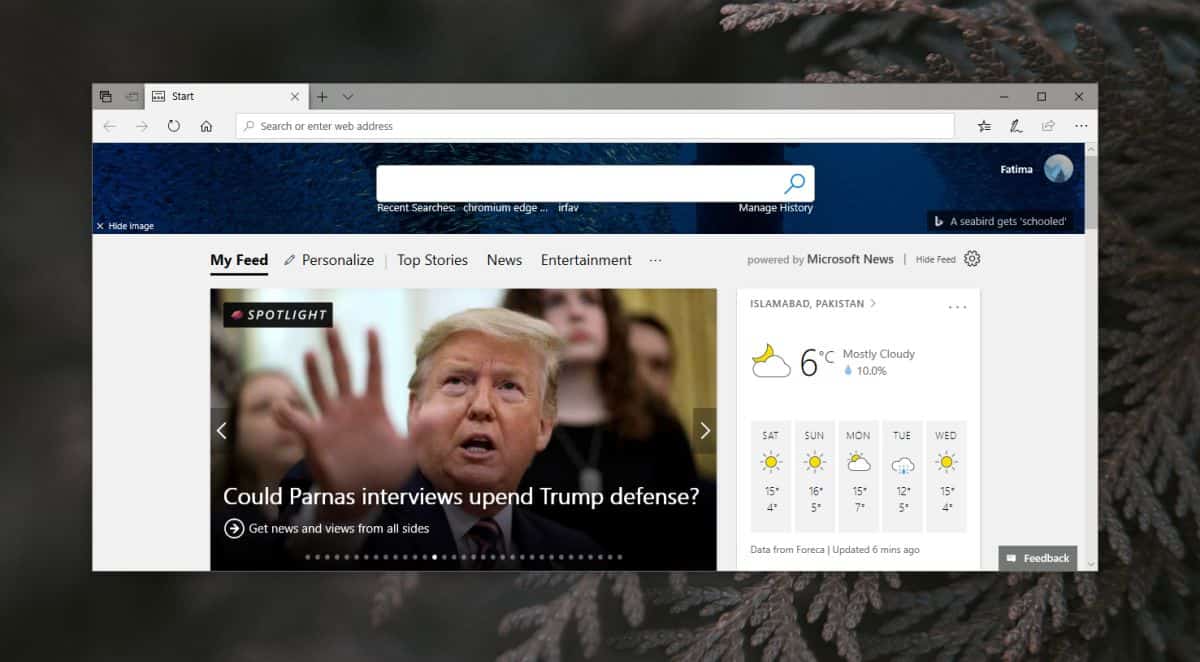 That said, if you've tried Chromium Edge and don't want to switch to it but would like the old Edge back, you can downgrade Chromium Edge. This trick is really easy but it is highly likely that it will eventually stop working once Microsoft permanently removes legacy Edge.
Downgrade Chromium Edge
In order to downgrade Chromium Edge to legacy Edge, you need to uninstall the new browser. Open the Control Panel and click Programs. Click Uninstall a program and from the list of installed apps, look for Microsoft Edge. Select it, and click the Uninstall button. The app will be uninstalled within a few seconds.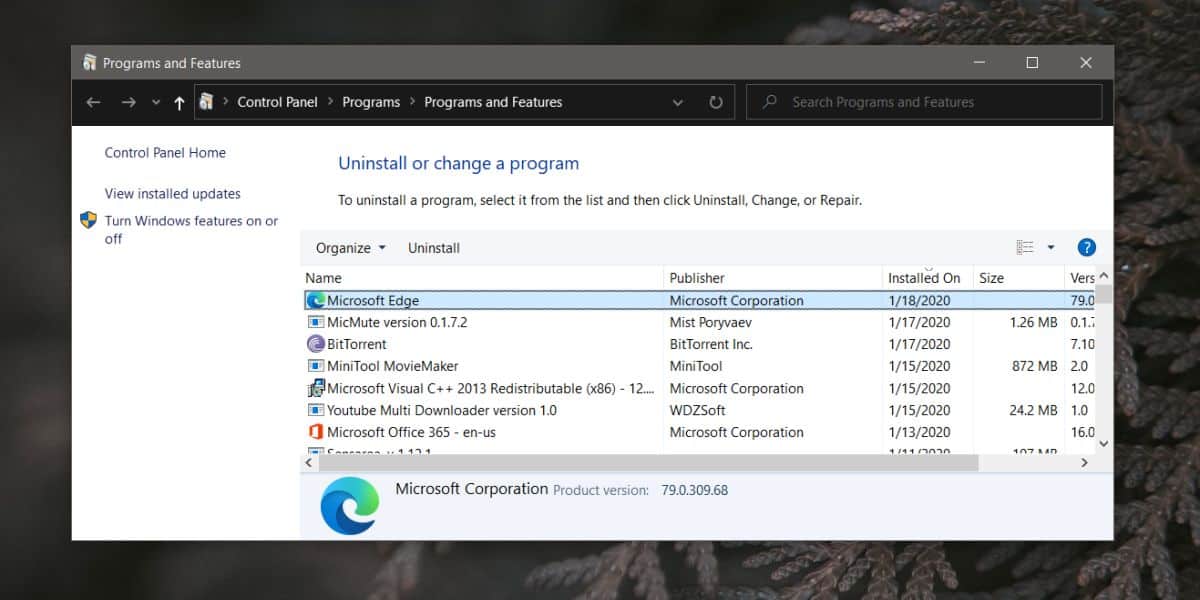 Once it has been uninstalled, you can use Windows search to look for Edge and this time, Microsoft Edge should appear in the results. You can launch it from the search results and you can pin it to the Start menu for quicker access. This worked really well but on my system the app's taskbar icon wasn't restored after uninstalling Chromium Edge. This likely has to do with the fact that the icon has been updated but isn't replaced/added back when Chromium Edge is uninstalled.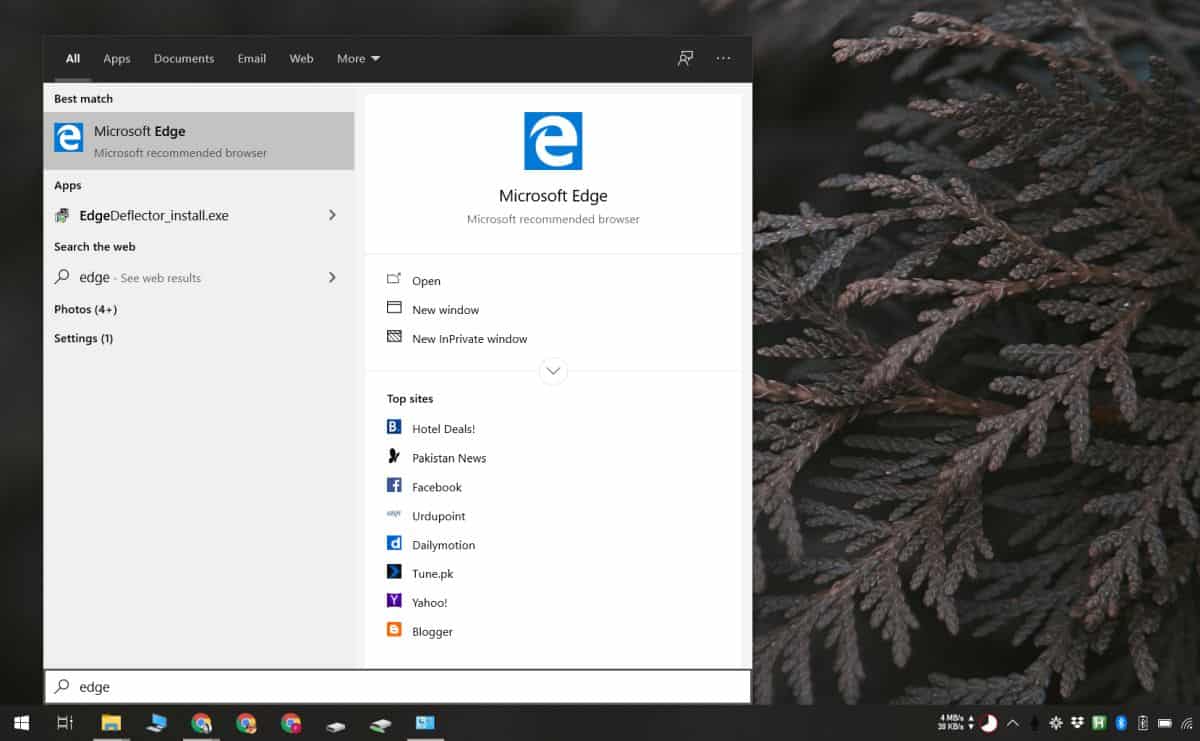 As for how long this will work, it's anyone's guess. If you're hoping to use legacy Edge for as long as possible, it's a good idea to back it up in case a Windows feature update forces Chromium Edge on you, and it's also a good idea to avoid a clean install of Windows 10 for as long as you can. The app will likely be removed from the OS at some point and the only reason you might still be able to run it on your system is that the app has carried forward from your older installation.
Edge didn't gain much popularity so it seems a bit silly to still want it but it made for a great ePUB reader. Microsoft had a Reader app that it later retired because Edge was going to replace it, and it did so very well. Now with Chromium Edge, that ePUB reader is going to be lost too and it makes sense for users to try and keep it around for as long as they can.