Miro Video Converter Converts Any Video For Popular Mobile Devices
Watching videos on mobile devices is great but the most serious setback are the long complicated procedures to convert videos. Miro Video Converter is a simple yet powerful one click application that wants to change the way videos are converted for mobile and other multimedia devices.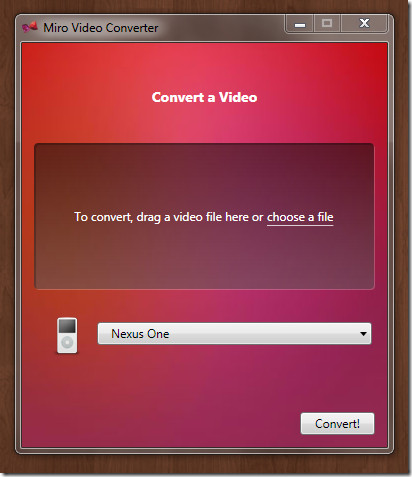 Drag and drop the video, choose the mobile device for which you want to convert the video, and hit Convert.
It supports all popular mobile and multimedia devices, including but not limited to, Apple iPhone, Motorola Droid, Sony PSP, Google G1, HTC Hero, HTC Magic, Google Nexus One, and HTC Desire.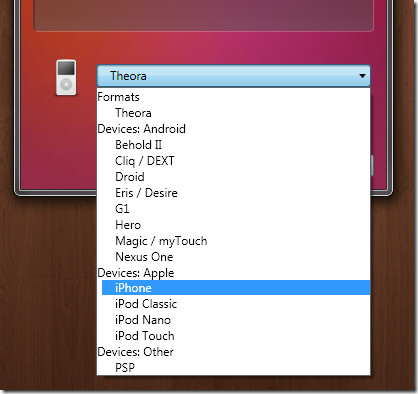 The video conversion is quite fast and is saved in the same directory where the original source resides.
All in all, it is one awesome little utility to quickly convert both small and large videos for various devices. The settings are optimized for every device, thus making it one of the few apps out there which are novice-friendly.
The only feature we would wish to see is an option to add subtitles. Adding subtitle support will really push the app above mainstream usage.
The developers plan to add more devices as they are released. We tested it on Windows 7 32-bit, but works on all other versions of Windows.