eDoc Organizer – Organize & Manage Word/PDF Documents
eDoc Organizer is a free document management software that allows users to scan and import documents. You can import Word document, Excel spreadsheet, PowerPoint presentations, PDF documents, and XPS documents.
Once you have imported all document files, they will be listed in the main window. From here you can perform a quick search, change the sort order, and apply the filter.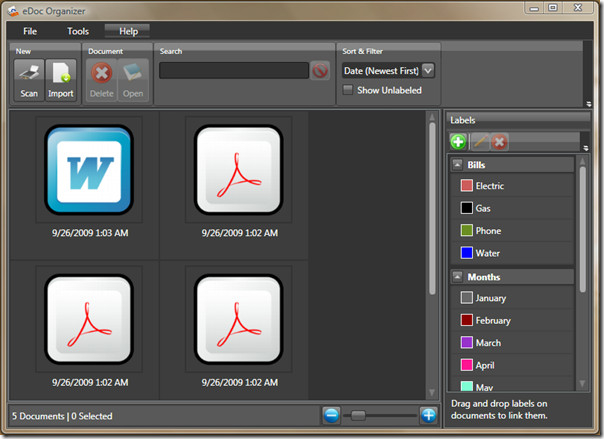 The documents appear in thumbnail, if you want to make the thumbnail smaller, drag the zoom slider towards negative sign(at the bottom). You can also add labels and link a document to any specific label, to do so you simply have to drag & drop the labels on the document.
Labels are a great way to organize the documents. You can label the documents for a specific month, and then later if you need to find a document for any month you can apply the filter which will sort out the documents.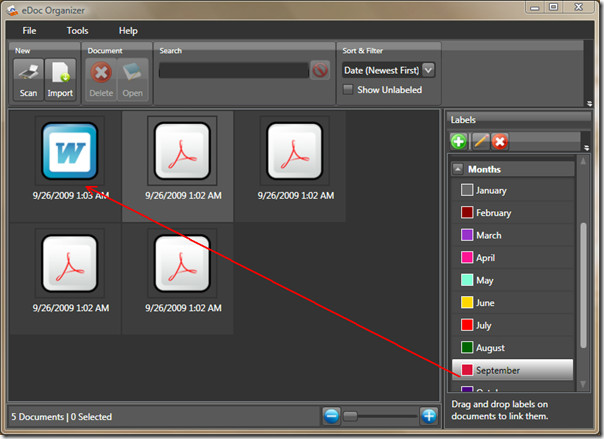 What I like specifically is the the Scan feature, you can scan the pages and save them as XPS document or merge pages into one complete document. There are loads of options available, such as, Scan type, Quality, Correction, etc.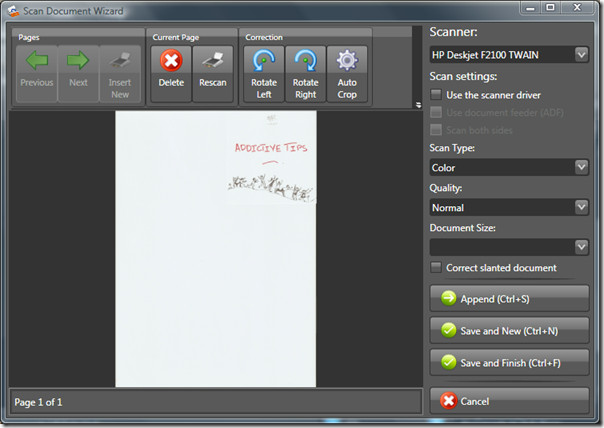 The free version allows users to organize and save upto 250 documents irrespective of their file size.
It works on Windows XP, Windows Server 2003/2008, Windows Vista, and Windows 7. Enjoy!