Expand TrueCrypt Volume Without Reformatting
extcv is a portable opensource tool that can expand a TrueCrypt volume on the fly without formatting it. All volumes that are formatted in NTFS file system are supported by this app.
Simply run the app, select the TrueCrypt volume that needs to be expanded, and hit Start. Please do NOT use this app to expand an outer volume containing a hidden volume since the hidden volume can be destroyed.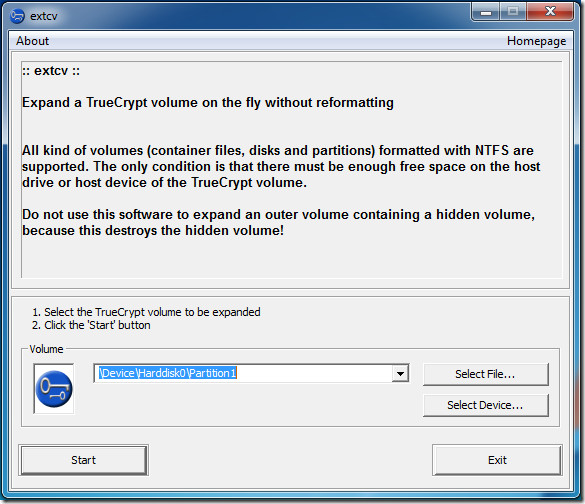 You must run the app as System Administrator.vRunning this nifty little software requires TrueCrypt 6.2a or newer according to the developer, but the app failed to work with version 6.3a during our testing. Hopefully the developer will support the latest version of TrueCrypt in the next release.
It works on Windows 7, Windows Vista, Windows XP, and all other versions of Windows supported by TrueCrypt.