Picasa Web Album Downloader
Picasa is one of the most used service for uploading, organizing and editing digital photos. Picasa Album Downloader is a portable freeware that can download Picasa albums(only public) in a few clicks.
It is the highly interactive software to download the photo albums. Once installed, type your Google Picasa username and hit Select to navigate through albums. After selecting the album, hit Browse to choose the download destination. To lock the user and downloading path click Lock icon at the end of the respective input fields. Hit Download to being downloading the albums.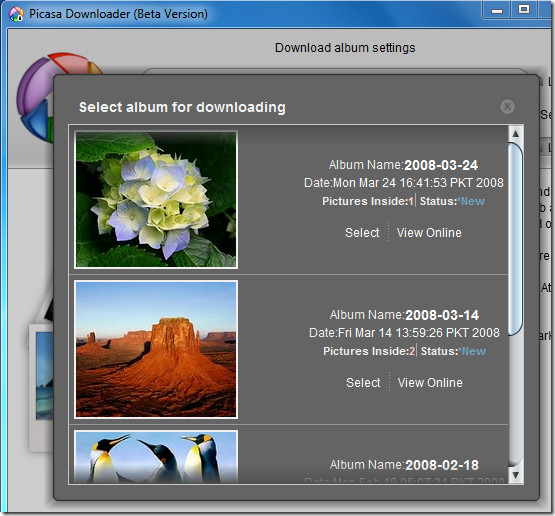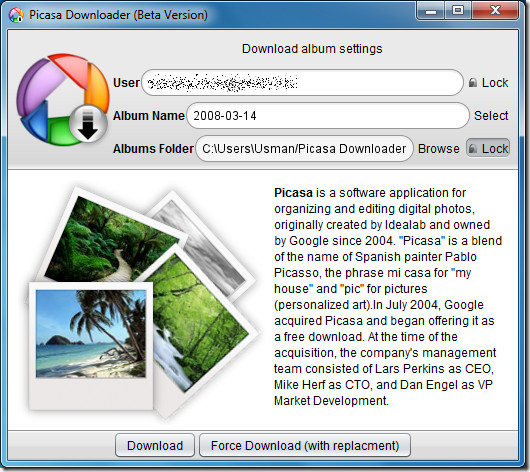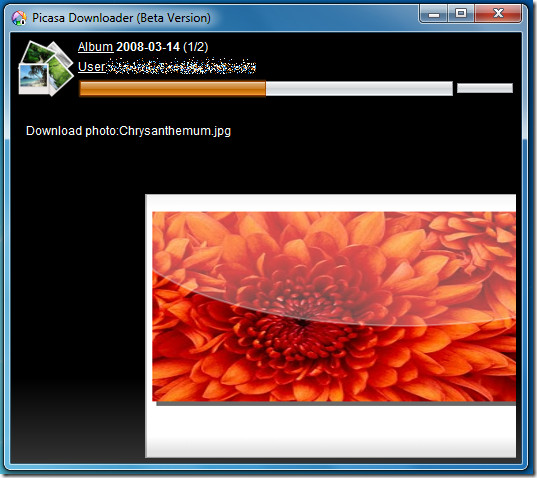 Download Picasa Album Downloader
Picasa Album Downloader works smoothly on Windows 7, Windows vista , Windows XP, Windows 2000. it also works on Mac and Linux OS.