Change File Extension Shell Menu [Windows]
In Windows you can always show file extensions by going to Tools > Folder Options, View tab, and then unchecking Hide extensions for known file types. While renaming the file, you can now change the extension as well.
Doing it with Change File Extension Shell Menu is more easier since it integrates in the right-click context menu and allows users to batch change the extensions of multiple files. A handy little tool for users who are continually changing the extensions every now and then.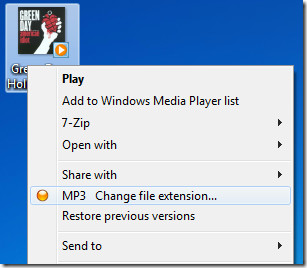 In a single click it will bring up a dialog where you can type a new extension and hit OK to change it.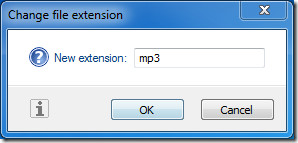 To batch change extensions, choose multiple files and type the new extension. It's that simple.
Download Change File Extension
The app works on Windows XP, Windows Vista, and Windows 7. Both 32-bit and 64-bit versions are supported.