Insert/Embed PDF File in PowerPoint 2010 Presentation
Like its counterpart, PowerPoint 2010 also offers OLE (Object Linking & Embedding), the purpose is to link or embed a file in the presentation. In this post we are covering how to embed a PDF document in the presentation.
To embed PDF file in slide, open the slide in which you want to embed file, head over to Insert tab and click Object.

This will open up Insert Object dialog, select Adobe Acrobat Document and click OK.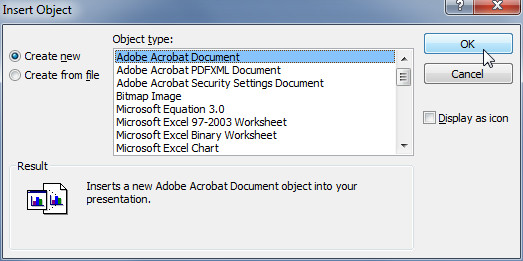 Now specify the location of the PDF file and click Open.