Find Both Windows And Mac Error Codes With Error Goblin
Error codes are always annoying! Previously we have reviewed two tools to find out what Windows error codes mean – ErrMsg and WELT. If you are one of those users who hate to download an app just to figure out the meaning of a certain error code, or perhaps you are getting an error while downloading a file, Error Goblin can help.
The best part is that not only Error Goblin is for Windows error codes but also for Mac error codes. It is both a service and a desktop application. The web interface is neat where you only need to enter the error code after choosing the platform and it will show the result along with similar errors.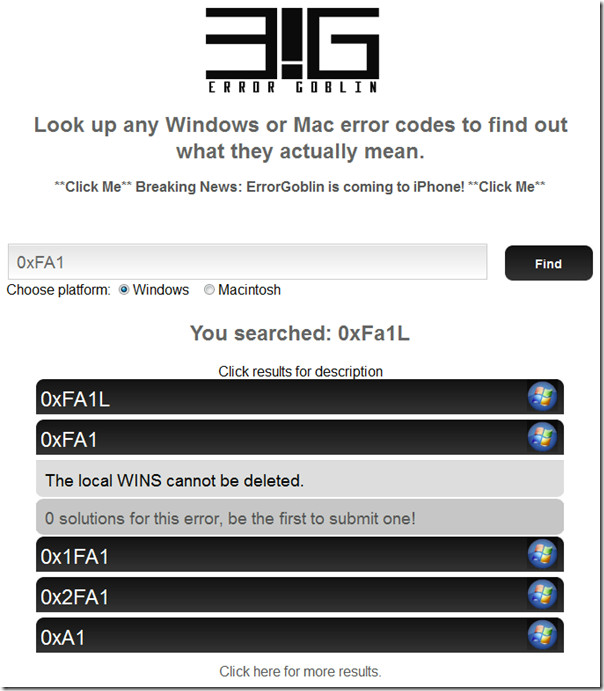 Error Goblin has a total of 16,982 error codes listed in the database, including all Windows exit and stop codes, all HTTPS status codes and a large number of Mac codes. The Windows desktop application is only for Windows error codes.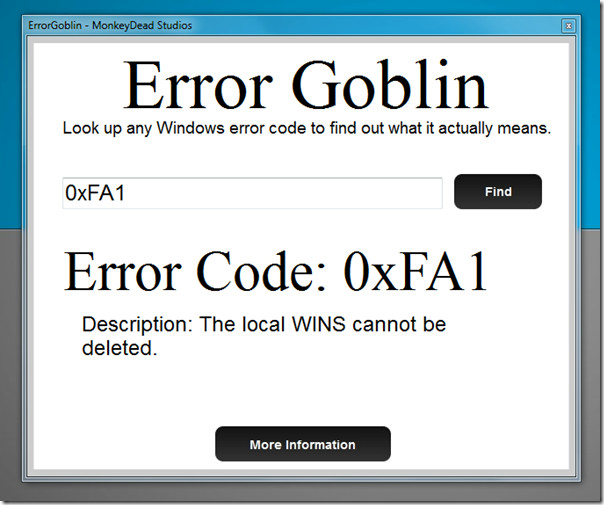 Download Error Goblin for Windows