Google Map Saver – Download & Save Maps As Images
Ever wanted to download Google Maps? There are many software that allow you to but most are commercial apps(paid apps), while the free ones are too buggy to even review. Google Map Saver is on the other hand quite a newcomer which has stayed under our radar until today.
Basically it is an app developed only and only for once purpose. To download Google Maps and save them in any resolution or image format. First enter the location, zoom level, and select the type of map, finally hit Go and you will be taken to that destination immediately.
Now from here you can select or define the resolution, choose the image format, and type the exact coordinates. When all is done, hit Save Image and it will download and save the Google map image in the output destination you provide.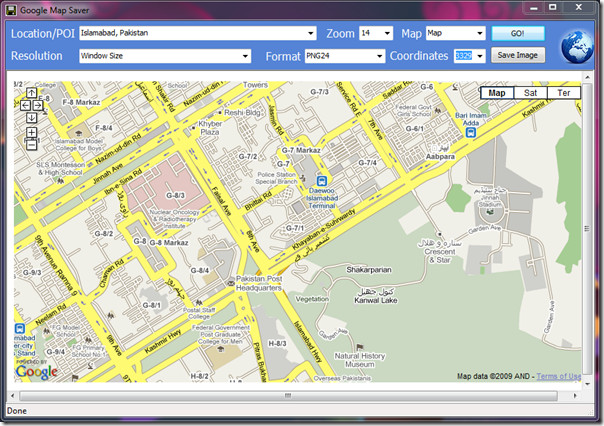 When it comes to resolution, there are many pre-defined resolutions including a resolution to save image for iPhone to the highest resolution that allow you to view the image on HD displays.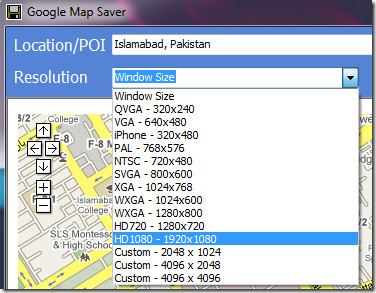 There are four different map views – Street Map, Satellite, Hybrid, and Terrain. It supports Png, Jpeg, Bmp, and Targa image format. You can choose the quality of these formats too, which is included in the the Format dropdown list.
All in all, this is one complete app for downloading Google Maps and single handedly beats down any other similar app that we have previously come across.
It is a portable tool only 365Kb in size, thus allowing users to carry it anywhere with ease. Making it perfect app for travelers, photographers, and everyone else. It works on Windows XP, Windows Vista, and Windows 7.