Hide/Minimize Ribbon In Office 2010 For Distraction-Free Working
Forget 3rd party distraction-free writers, Microsoft has introduced an option to hide the ribbon in Word 2010, Excel 2010, PowerPoint 2010, Outlook 2010, and all other products in Office 2010 suite. Sounds great, right?
Indeed this is one of the many reasons why we love Microsoft Office team more and more with every release. With one click the complete Ribbon can be minimized, showing nothing except the tabs. Check the screenshots below to see how Word, Excel, PowerPoint, and Outlook look like without the Ribbon.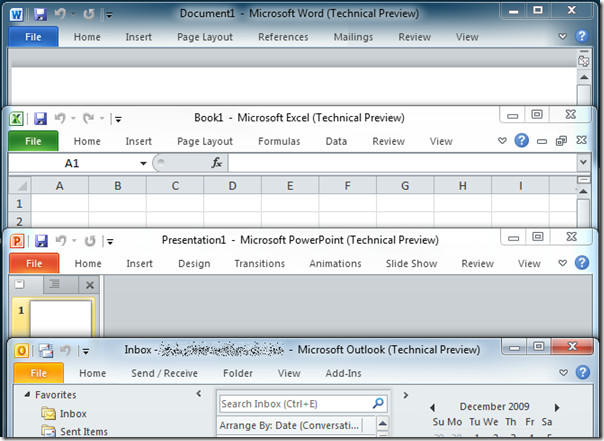 Without the Ribbon, Word 2010 is more like a minimalist stripped down text editor.
Word 2010 without Ribbon
Word 2010 with Ribbon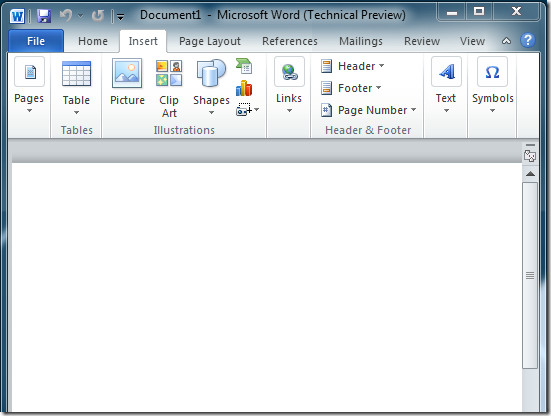 So how do you minimize the ribbon? Simply click the small Minimize/Expand Ribbon icon(Arrow) on the upper-right corner, before the '?' help icon.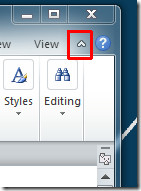 Once the Ribbon is minimized, you can click any tab to bring it back but it will only show temporarily. The ribbon will vanish again when you click anywhere else or start writing. Kudos to Microsoft Office team for implementing this small but brilliant feature in Office 2010.