How To Convert A Video Into GIF Animation Format For Free
Do you want to create a gif animation from a video file? I was surprised to find that there is no easy solution for this on the internet. Most software that support this type of conversion are commercial software and are not free. Movie To Animated GIF Converter is a free cross-platform portable tool that can convert your video file into gif animation instantly. It currently supports videos from two formats: Avi and Mpeg.
As the name says, you can convert the whole movie(in avi format) into gif format easily. To test it out, I converted a whole 700mb movie into gif animation. To begin, just go to File and select Open Movie. Now mark the points between which you want to save the animation sequence, you can mark the points using the track bar and the Start/End buttons given at the sides of the track bar.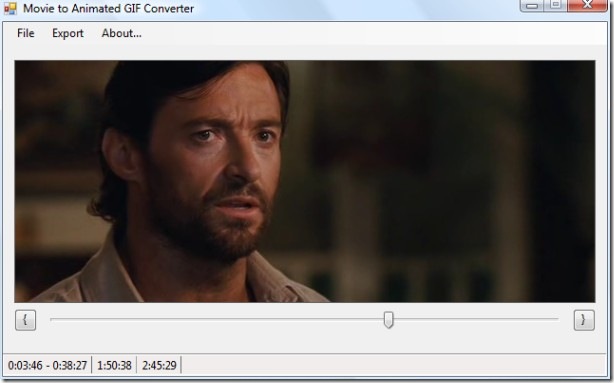 Once you have marked the points, click Export and select Export To Animated GIF from the list. You can choose to either resize the animation to 50% or leave it as original, resizing will obviously reduce the file size.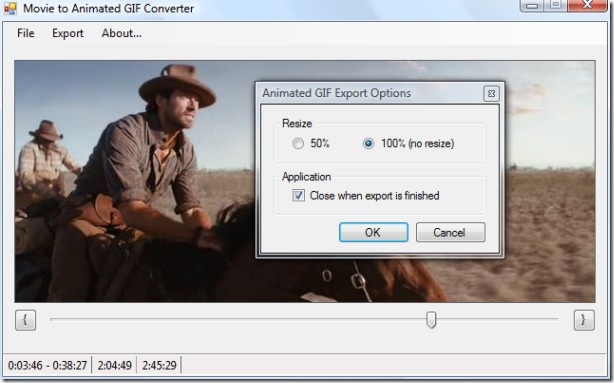 Conversion will take a little time depending on the length and size of the video.
The output result is stunning, you can check the quality yourself by going here. Enjoy!