How To View Flickr Photos As Screensaver In Windows
Flickr .Net Screensaver is a free opensource tool for windows that let you view your flickr photos as screensaver. Apart from your own photos, you have the ability to display photos of your contacts, your favorites or a from a group or global tag. The feature that makes this tool worth is it's ability to display photos that are private, but needs authentication. This tool is still under development but is very stable and requires .NET Framework 2.0  to run.
Just install this tool and it will open Screen Saver Settings with Flickr being the default screensaver.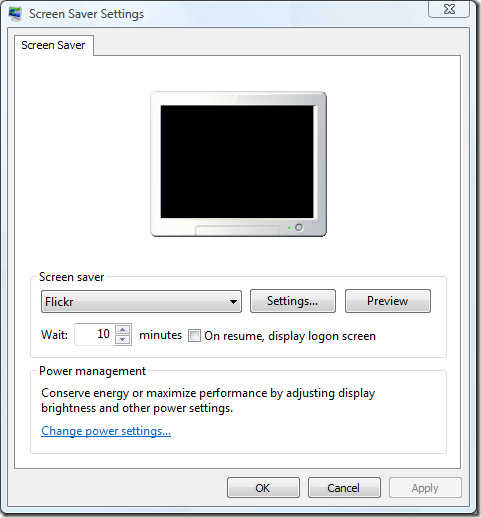 To configure flickr screensaver, go to Settings. Here you can choose whether to display photos from a user, group or everyone. There are also sub-options which gives you more control on the photos you want to display.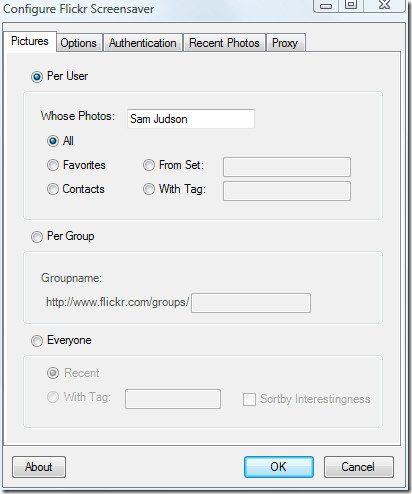 To select the image size, drawing method, and delay between photos, go to Options tab.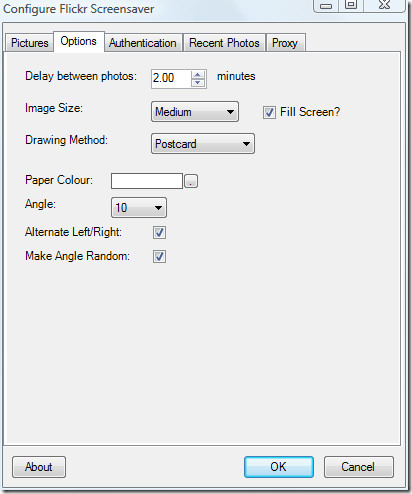 There are three drawing methods: plain, postcard, and moving.
Plain – Simply display the photo, with or without its title and author.
Postcard – gives the photo a colored border and the ability to randomly rotate the image, giving a Polaroid/postcard look to the screensaver.
Moving – Moves the screen over the photo at different angles.
Below is an example of postcard drawing view.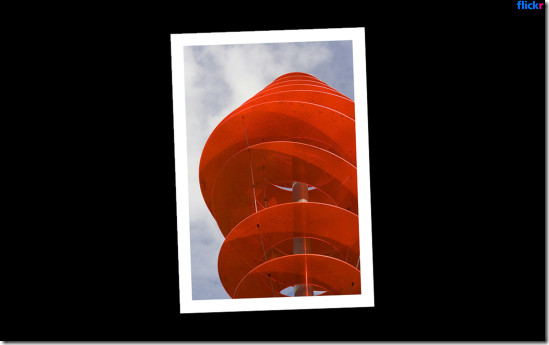 Use this tool to brighten up your desktop with more than 4 billion photos from Flickr. Enjoy!