How to install a regionally restricted app from the Microsoft Store on Windows 10
App stores are a great way to distribute apps; they give developers and end-users a single place to download apps and to receive updates. They also allow developers to exercise a little extra control over the distribution of their apps, e.g., users can be restricted from installing an app if they do not reside in a particular country.
Regional restrictions, whether they're for apps in an app store or for videos on YouTube, aren't exactly a complete blockade to their access. They make it inconvenient and slightly complicated to access the app. The Microsoft Store is not different; it will regionally block apps, but you can get around the regional restriction. The great thing is you don't even need a VPN to do the job.
You can also download an app in APPX format from the Microsoft Store, but it's quite a complicated process.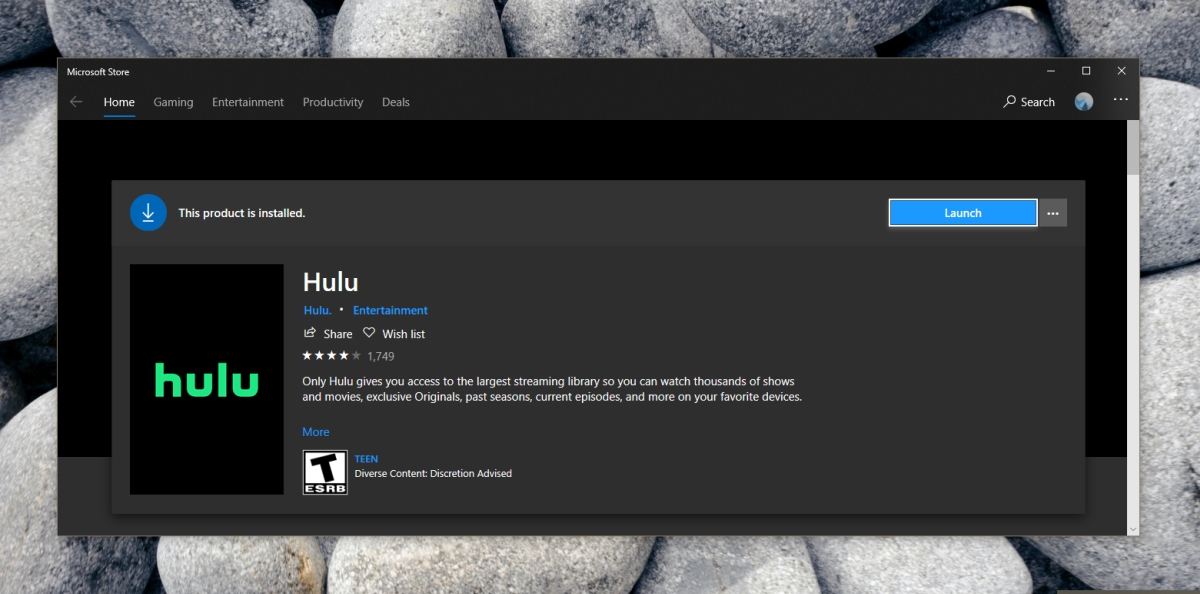 Install regionally restricted app Microsoft Store
In order to install a regionally restricted app, you need to first make sure;
You know which country the app is available in.
You have a Microsoft Account connected to your user account on Windows 10. A local account will make this process more complicated.
After you've figured out which country the app is available in, follow the steps below to install it.
Open the app's page in your browser and minimize the browser window.
Open the Settings app.
Go to Time & Language.
Select the Region tab.
Open the Country or region dropdown.
Select the country that the app is available in, e.g., Hulu is available in the US.
Go to the Date & time tab.
Turn the 'Set time automatically' switch to off.
Turn the 'Set timezone automatically' switch to off.
Open the Microsoft Store app. You may see a 'Refresh Microsoft Store' message. Click the refresh button and allow the app to reload.
Return to your browser window, and click Get.
When prompted by the browser, open the Microsoft Store.
It will open the app in the store app. Click Get, and then Install.
You can change the region and time settings back once the app has been installed.
Conclusion
Some regionally restricted apps only restrict where they can be downloaded from, while others will have checks built into the app to prevent it from working outside those regions. In that case, you will need to install a VPN to get it to work. Changing the region for your Microsoft Account will only allow you to bypass the restrictions from the store. For apps that do not have any sort of mechanism that checks if they are running in the right country, you will be able to use it without a VPN.