LookInMyPC: Generate Complete Windows System Profile Report
An average computer user in US will spend thousands of bucks on tech support every year, most users do not have complete knowledge on the software and hardware installed on their system. Windows 7 does a good job in displaying the basic information, for more advanced information you can use Speccy and SIW(more detailed).
LookInMyPC is another useful tool but works quite differently. Instead of showing all information in one window, it lets you select the type of report you want to generate. If you want the complete report of both hardware and software, click Check All, and then click Generate Report.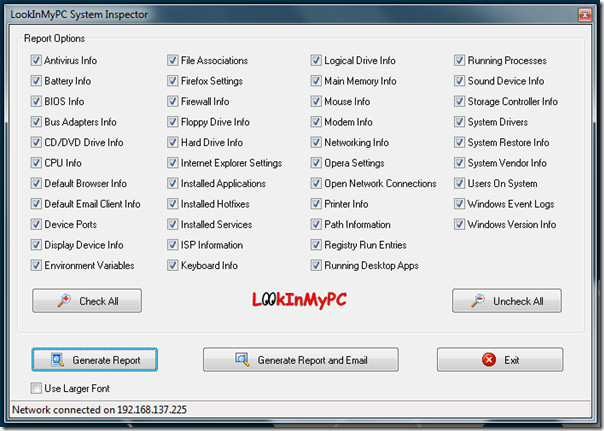 The report is generated in HTML and can be viewed in the default browser. We have posted the screenshot of the partially visible result below, you will find the full sample report in LookInMyPC website.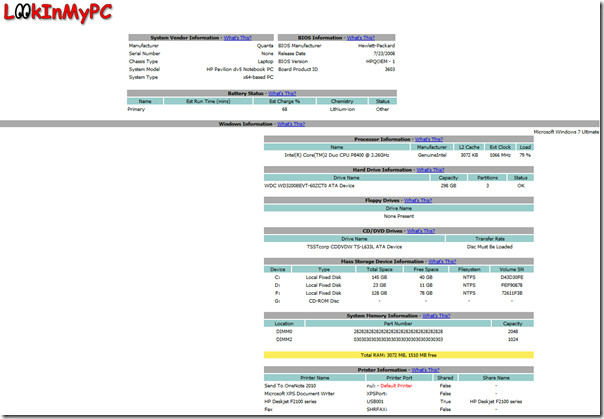 Apart from Windows 7, it works on all previous versions of Windows till 2000.