Mailbird Email Cilent: Review and Setup Guide
All desktop operating systems come with a mail client installed. These mail clients are generally basic but you can easily find a free email client that offers more advanced features.
Not all email clients are free. Outlook for Windows 10 requires a subscription to Microsoft 365 so paying for an email client isn't unheard of. If a subscription model isn't for you, there are one-time purchase email clients that offer a great email management tools.
Mailbird
Mailbird is an email client that focuses and reading, composing, and sending messages, and integrating multiple apps. A calendar and contacts manager is included and enabled by default and users can connect online accounts to sync data from them but, they can also add and import data from apps like Microsoft Teams and Slack.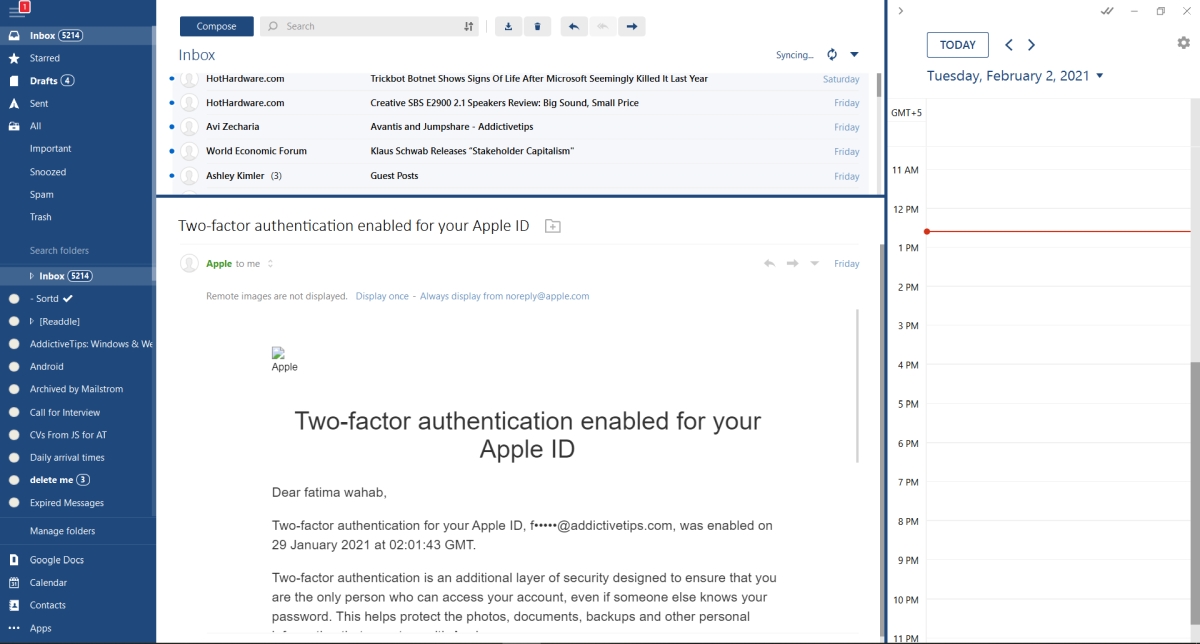 Mailbird Features
Mailbird is not big on automation. In fact, it lacks in this area completely which means there are no rules that you can set up for sorting messages. That said, it does have its own unique offering.
When you connect an email account with Mailbird, you need only enter the email and it automatically finds server settings for it. This means you don't have to bother with server, port or IMAP settings of any kind. All you need is your email address and its password.
If you've been using other email clients on your desktop, Mailbird can import accounts directly from it. You will need to sign in to the accounts but everything else is handled by the client.
You can connect apps like Telegram, Whatsapp, Messenger (by Facebook), Instagram, Google Chat, Skype, and more to message everyone from one central app.
Mailbird can import contacts from apps like Microsoft Teams and Slack. It can also import contacts from any email account.
Mailbird offers a dedicated search-by-attachments feature that allows users to find attachments based on a number of different criteria.
Mailbird has a snooze feature.
Mailbird has basic filters that can be set up for moving incoming messages to specific folders.
Has built-in email tracking that allows you to check if an email has been read/opened.
Has an 'Undo send' feature.
Mailbird supports multiple accounts.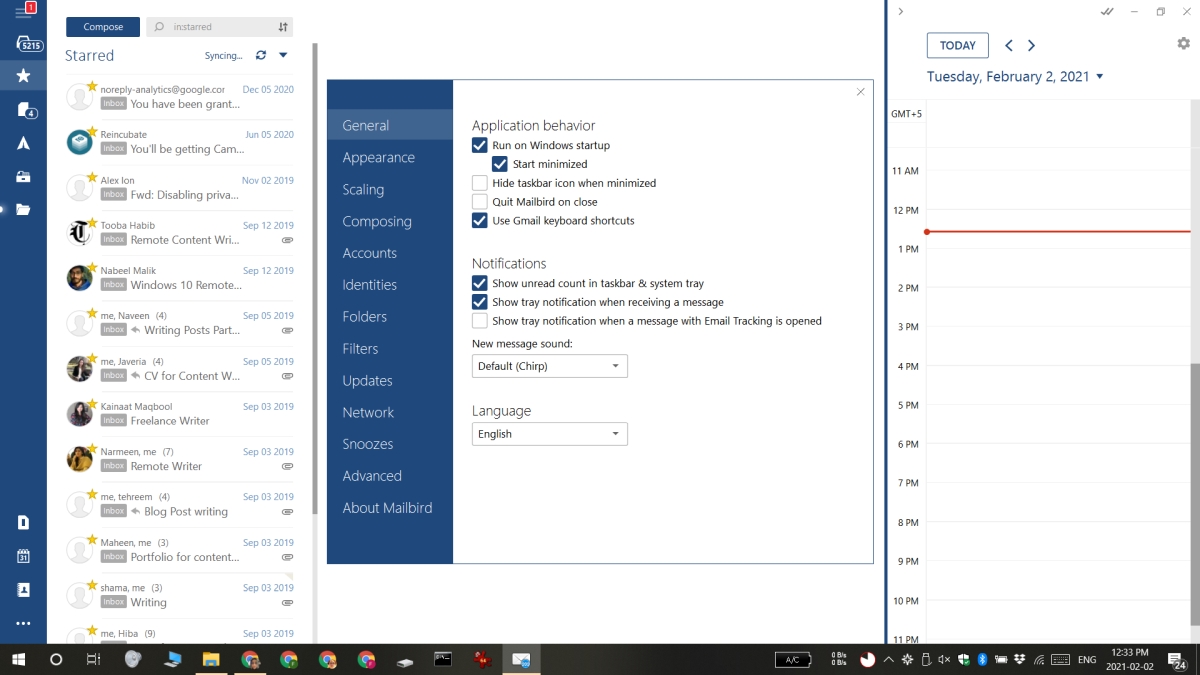 Cons
Mailbird has some shortcomings but nothing that would be enough to discourage users from buying it.
Little to no automation features and rules
Mailbird takes a long, long time to sync messages with constant desktop alerts for new messages arriving.
Pricing
Mailbird isn't free. Users can try it out for three days for free but must either subscribe to it or make a one-time payment. There is a personal plan that offers a one-time payment which is fairly affordable at $79.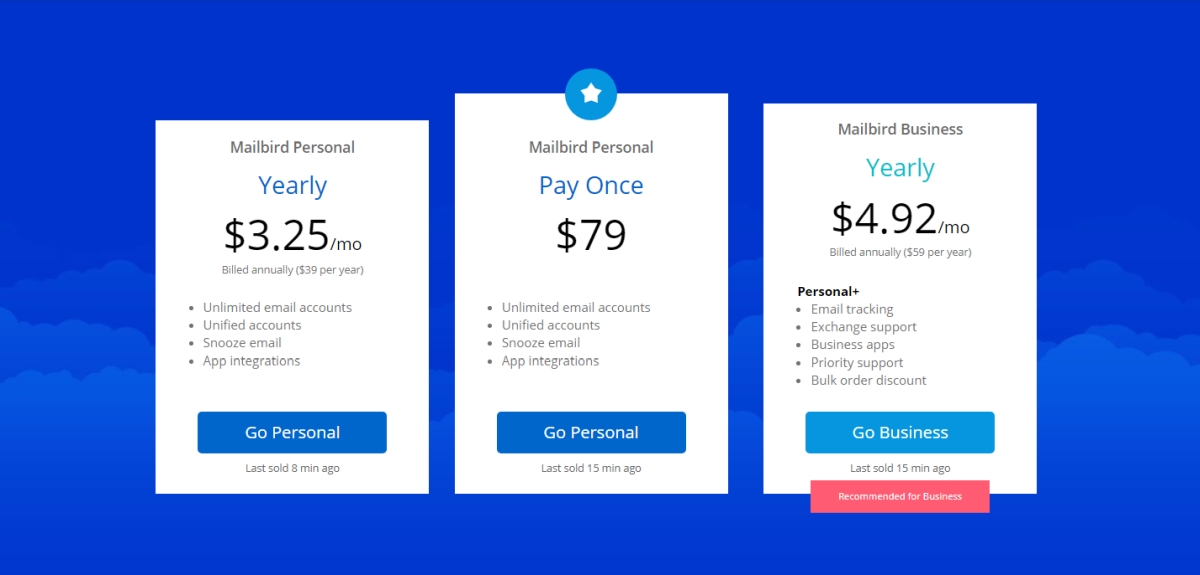 Set up Mailbird
You can set up an email account in Mailbird in two different ways;
Add an account
Import an account
Add account to Mailbird
To add an email account to Mailbird, follow these steps.
Open Mailbird and enter your email address when prompted or, Go to Settings>Account to add a second account.
Mailbird will scan and find server settings for the account. Click Continue.
A tab in your browser will open. Sign in to your email and allow Mailbird to connect to it.
The account will be added to Mailbird and it will begin syncing messages.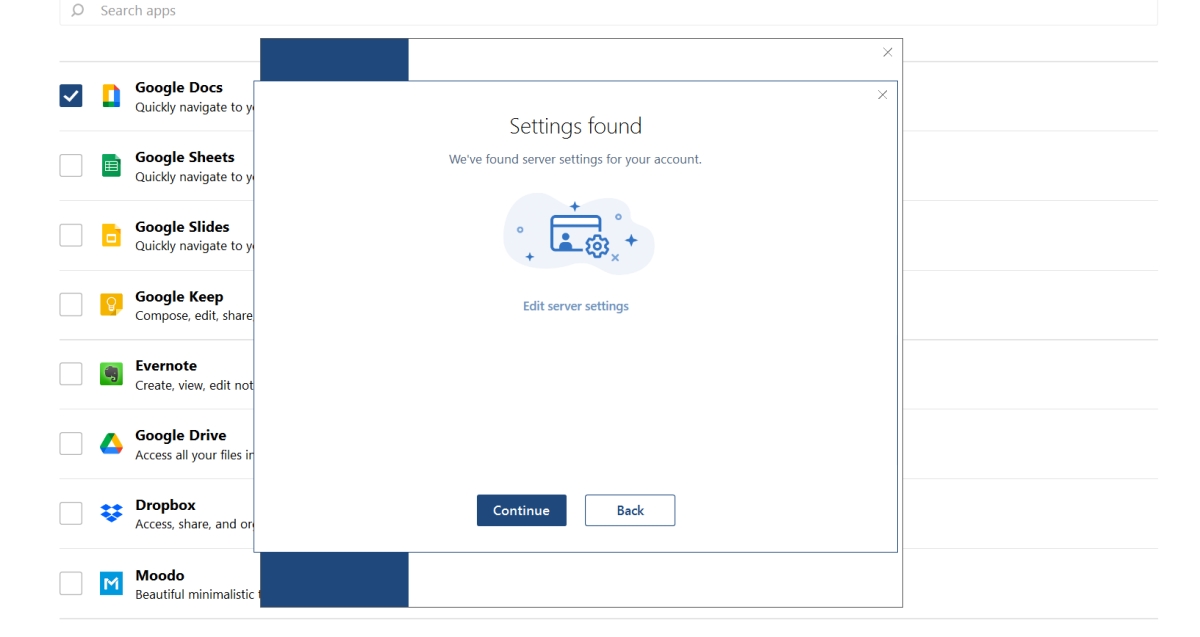 Import an account in Mailbird
To import an account in Mailbird, follow these steps.
Open Mailbird and select the Import from another email client option.
Select the email client and email account that you want to import.
A new tab will open in your browser. Sign in and allow Mailbird to connect to it.
Mailbird will sync messages from the account.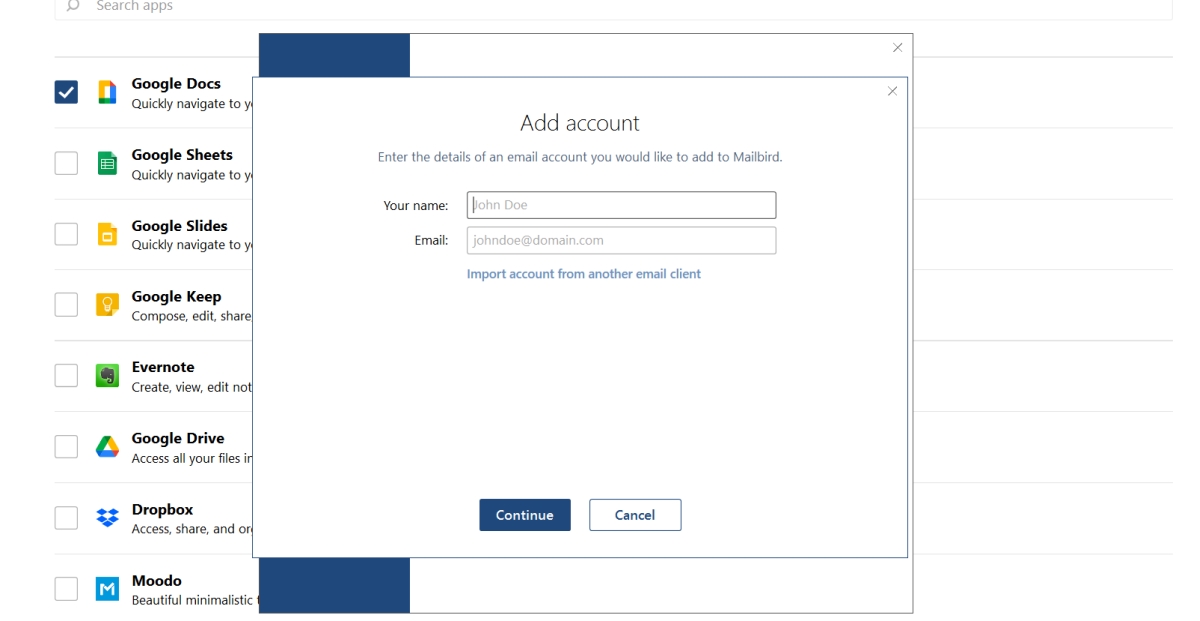 Conclusion
Mailbird is for users who have to connect to multiple email and messaging services. It provides an excellent interface and it is easy to switch between a messaging service and an email inbox. It also has a unified inbox where you can read all new messages from all connected email accounts.
If Outlook and Thunderbird are too complex for you, Mailbird is worth checking out.