Microsoft Security Essentials Automatic Virus Signature Updates
In one of our posts earlier today we talked about MSE command line utility MpCMdRun.exe. We also discussed that running it via Scripts or the build-in Windows Task Scheduler can come useful. In this post we are going to show how you can check for Microsoft Security Essentials Signature Updates on daily, weekly, or monthly basis using the Task Scheduler. Side Note: We are using Windows 7 Ultimate 64-bit.
First of all launch Task Scheduler from Start > All Programs > Task Scheduler and click Create Basic Task option. You can also launch it by typing Task Scheduler in the Start Search.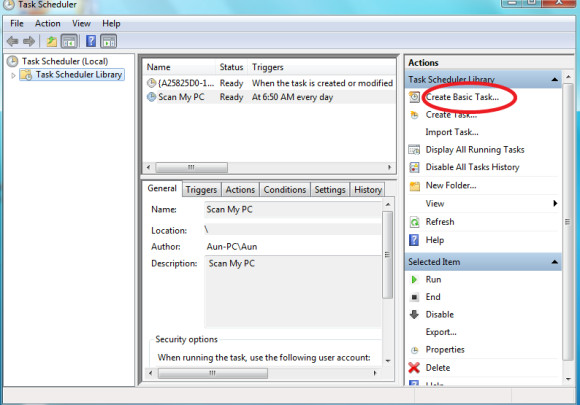 Specify the task name and description.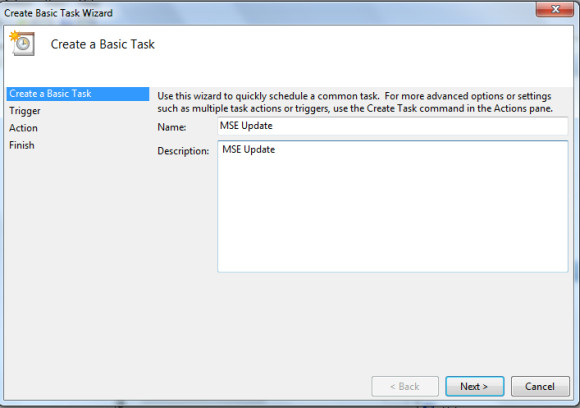 Next, choose when you wish to run the task. You can either run it daily, weekly, monthly, one time, when the computer starts, when I log on, or when a specific event is logged. We would recommend that you select either Daily or When the computer starts.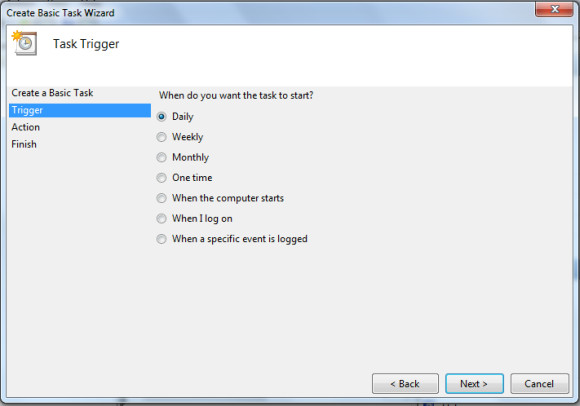 Next select what you want to run when this task is executed. In this case, choose Start a Program.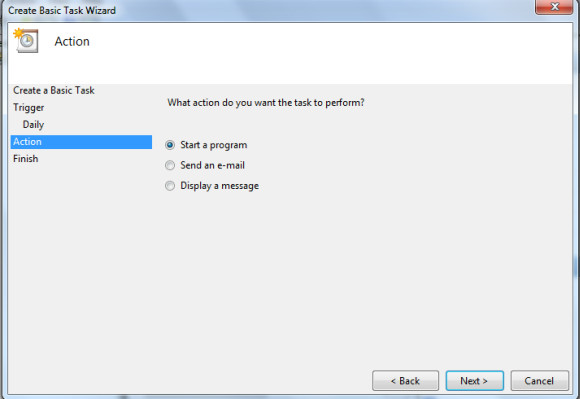 Now enter the full path of the directory where the MpCmdRun.exe is residing. You have to put SignatureUpdate command next to MpCmdRun.exe as shown in the screenshot below. So the full path becomes:
[Directory]/Microsoft Security Essentials/MpCmdRun.exe SignatureUpdate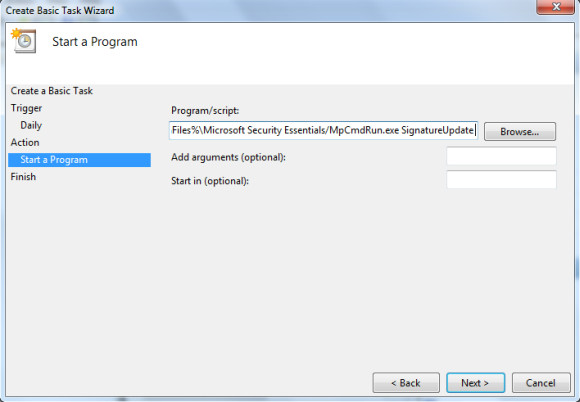 In the final step, confirm the task details and click Finish.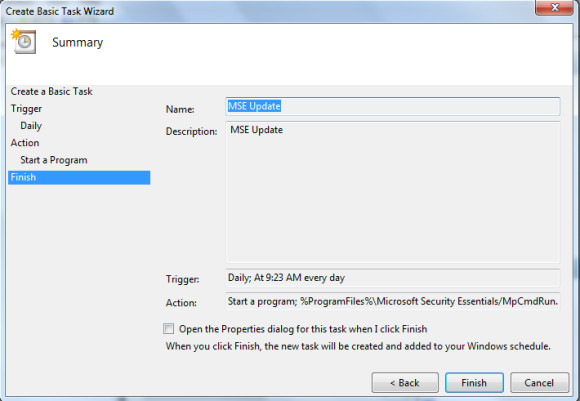 That's it. Microsoft Security Essentials Signature Update will now run according to the specified schedule. There is no need to manually download the Virus definitions any more. 😉
One must be wondering why to create a task to update the virus signatures, does MSE not update the virus signatures? The reason is that MSE doesn't update the virus definitions if Windows Update is disabled, so creating a task can be useful in such situations. Enjoy!