Myth: Speed Up Windows 7 Boot Up Time
We are covering various Windows 7 features extensively, but today we are going to debunk a popular myth . The myth is that Windows uses the core while booting up, so by increasing the number of cores via Windows System Configuration you can decrease the boot time.
Most instructions in various blogs would go like this:
Click the Start menu, type msconfig and hit Enter. The System Configuration window will be loaded. Here click on the Boot tab and then click the Advanced options button.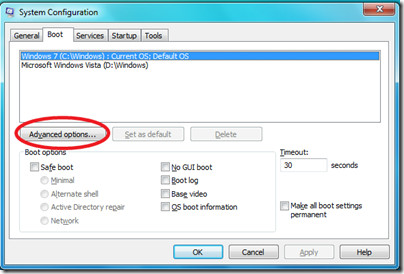 Now check the Number of processors option and select the number of processors that your PC has(the maximum number of cores will be displayed).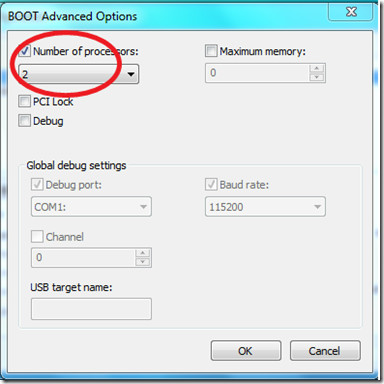 Click OK and that's it. Reboot your system and you will notice the change in the system boot speed.
This whole process is nothing but a myth, someone with no computer knowledge first wrote about it in 2007 and it has never died yet. Surprisingly some people are covering the above steps for Windows 7 too. Following the above steps can harm your system rather than speeding up the boot time. The fact is that your system uses the maximum number of  cores by default, so changing the values here would have no effect on your system boot time. The WithinWindows blog has covered about this myth in full details. Enjoy!