Nexus Image Is A Better Alternative To Native Windows Photo Viewer
One of the frequently used Windows utilities are the image viewers. When its come to image viewers, applications with minimalistic designs and sleek UI have always adored me, as they provide a clutter free environment to gaze through my favorite photos. Windows default image viewer though perfectly does the job, its not as robust or great looking, as various third-party applications are. When I came across Nexus Image, it seemed as if my wish was instantly granted. It is an image viewer for Windows that can be used as a replacement for the default Windows Photo Viewer, anytime. In addition, it is portable application that also facilitates you to use it on the go. The easy-to-use, beautiful GUI, enables you to view your favorite images with lucid experience. The application supports multiple languages and almost every option that an image viewer application should have, such as Zoom In/Out image, Rotate Image Left/Right, Desktop Dim level etc. The tool is also accessible through pre-defined hot keys, making it even more appealing to the end user. What's more, it also lets you view the EXIF data of image files, and allows you to add custom captions to images. Read on to find out more about Nexus Image.
To open an image folder within the application, double click on the main interface of the application, and select any image from the desired image folder. All the images in that folder will be automatically added to the thumbnail list available to the right side of your computer screen. Render quality of the image seems satisfying and there is no lag whatsoever, when scrolling through the images. You can navigate between the pictures either by selecting them from the thumbnail list or your mouse scroll wheel.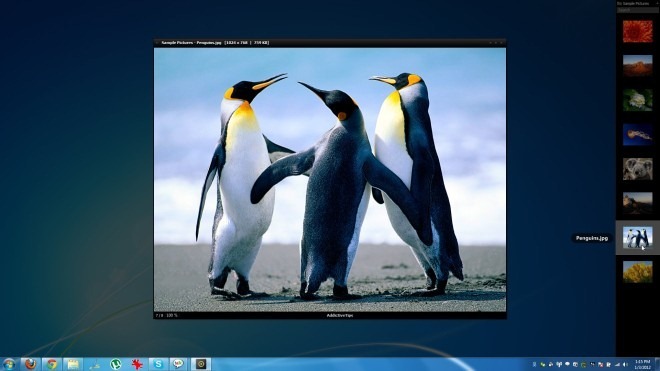 Right-clicking the image reveals its context menu. It allows you to Open New image, Change Language of application, Zoom In/Out, change Background color, Set Desktop Dim Level, Set Image as Background and so on.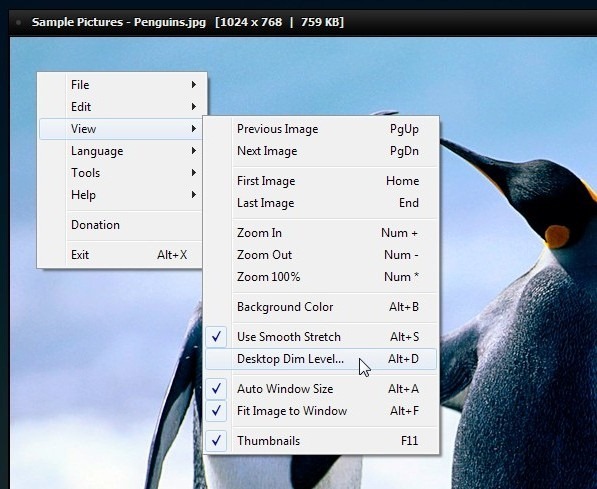 You can set Nexus Image as the default application for particular types of image files from a list of extensions available. Select File Associations in the Tools menu to select or deselect the supported JPG, PNG, BMP, GID, ICO, TIFF, WMF, JP2 and J2K extensions.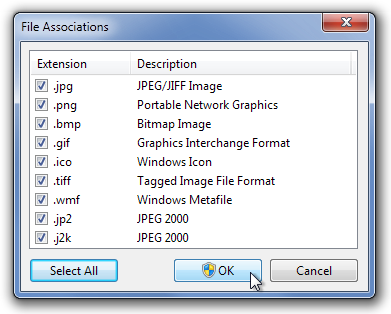 Nexus Image is simply awesome. Its simple and sleek, and works flawlessly well. The application works on Windows XP, Windows Vista and Windows 7. Both 32-bi and 64-bit OS editions are supported.