Notify Yourself About Important Task On Windows Logon
Do you often find yourself in the labyrinth of performing multiple tasks and most of the times you forget to finish them? msgboxmkr is a reminder which comes useful in these situations. It lets you create a custom message box that will pop-up every time you logon to Windows.
Update: msgboxmkr has been discontinued. However, you can use RM3Full Reminder and Urge-Me to notify yourself about important tasks.
It has a simple interface, showing multiple options for creating a customized message. To start out with creating startup message box, under Text Settings section, enter Title and Body of the message. From Icon Selection section, enable desired Message Box icon option, under Button Combos section, select the button combos' set and from Modality section, select System. Once all required settings are in place, click Execute.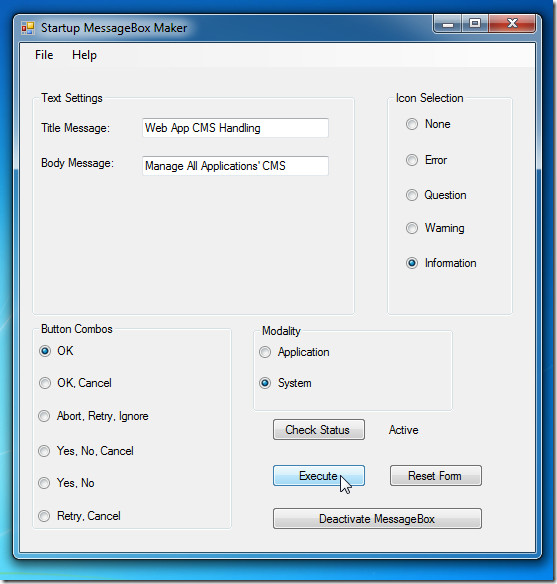 On Windows logon, you'll see customized message popped-up reminding you about the specified task.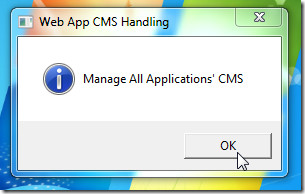 From Message Creator main interface, you can always deactivate Windows logon message and Reset the form to create a new reminder.
The reminding behavior it offers is also useful in times, when you are sticking with one task for a long time. If you've been unlucky with other reminders, try this one out.
It runs on all versions of Windows, including the latest  Windows 7. Testing was carried out on system running Windows 7 x86.
For more, you can check out