Official Weather Channel Application Available For Windows
Weather has been one of the most erratic natural phenomenon, and achieving 100 percent success in correctly predicting the weather has been an impossible task for weather forecasting agencies all over the world. However, there are still a lot of weather services, such as Accu Weather, The Weather Channel and Google Weather, which try to provide people with the correct predictions for the upcoming weather conditions on a global scale. Mostly, portable devices, such as smartphones and tablets, have apps available for looking at the weather forecast without having to open the website. Windows 7 also allows you to view the current weather conditions through widgets that can be added to the desktop. Today, we have a weather app for Windows that allows you to view the weather forecasts put forward by the The Weather Channel. The Weather Channel App is an official desktop app by the service and includes features such as Current Weather, Forecast, Maps, Video and In Season.
During installation, the application tries to install toolbars and other software to your computer. Make sure you decline the installations in order to avoid getting unwanted programs cluttering up your machine.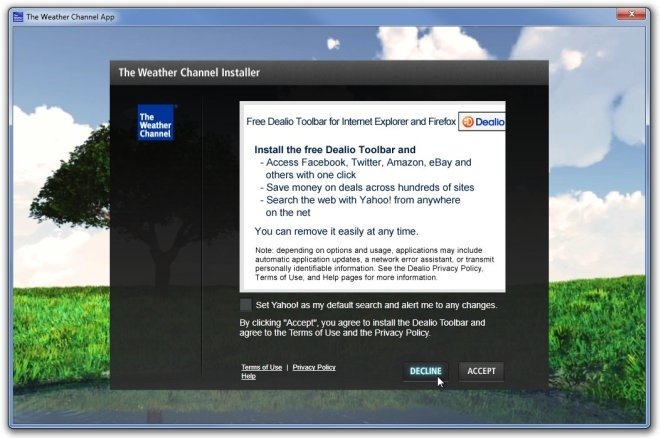 When installed, you will be required to perform a quick setup and specify your Location, Gender, Year of Birth and Theme for the app. Click Done when you have entered everything.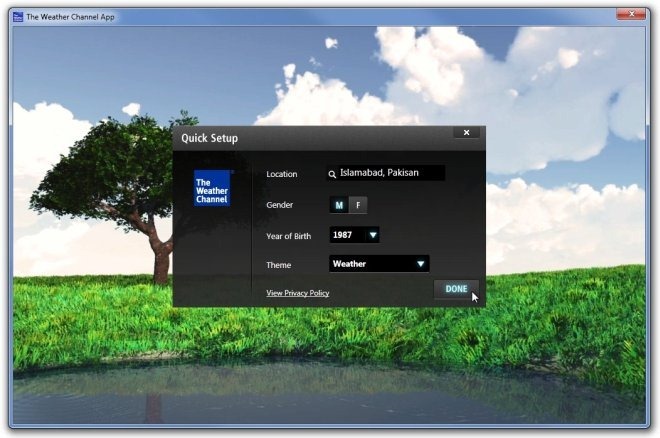 Once the setup is complete, you can view the current temperature along with some other information, including Pressure, Feels Like, Wind From, Humidity, Dew Point, UV Level, Visibility, Sunrise, Sunset etc in the main window. The bottom part of the interface lets you change between Now, Forecast, Maps, Video and In Season modes of the application.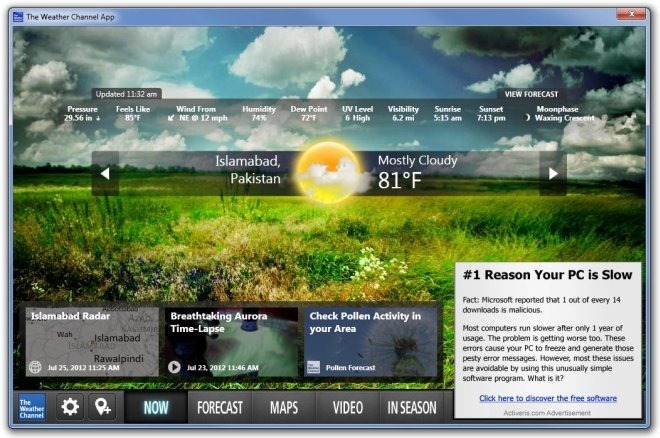 The Favorites button available at the lower left corner allows you to add multiple locations for quickly switching between forecast for different regions.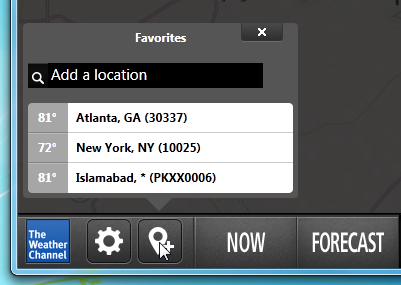 The Settings button lets you change the default unit of weather between Celsius and Fahrenheit (Fahrenheit is selected by default), select a different theme for the application and specify Start and Audio options.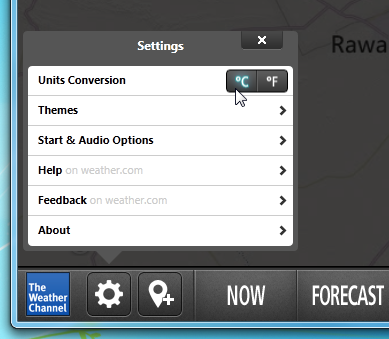 The Forecast tab lets you view the weather for today, and forecast for the subsequent four days. Along with a visual representation of the weather forecast, other information is also included in the list, including the weather condition, highest temperature that day, lowest temperature, and the chance of precipitation for each day.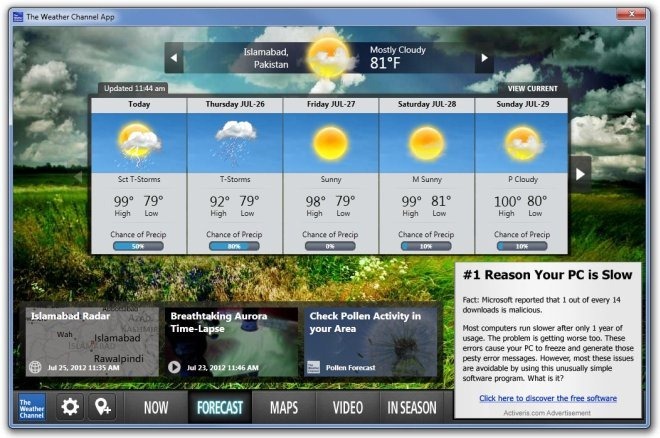 Some of the features of The Weather Channel App, such as Maps, video and In Season are available only for specific regions. Moreover, the application is ad-supported and an advertisement is displayed at all times in the lower right corner of the main interface. It works on both 32-bit and 64-bit versions of Windows XP, Windows Vista, Windows 7 and Windows 8.
Download The Weather Channel App