How to fix Outlook keeps sending emails to Junk or Spam Folder
Email clients and services have built-in spam filters. These filters are necessary since spam comes in regularly and it isn't humanely possible to manually sort through it all. It is always best to allow the filters to do their job.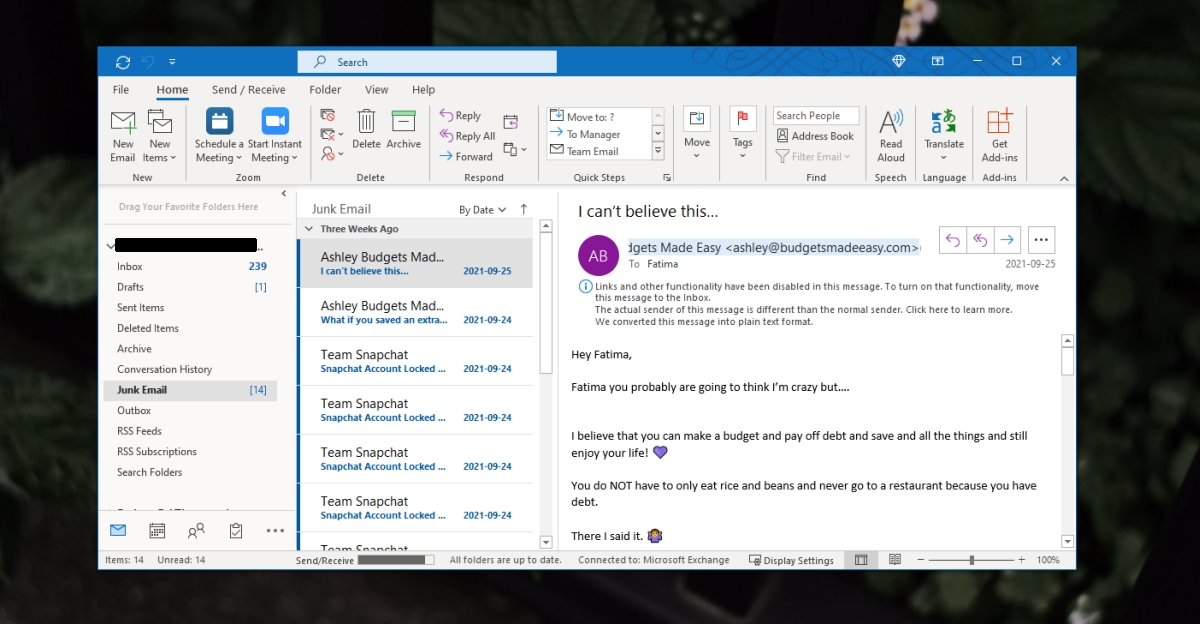 Outlook keeps sending emails to junk or spam
Outlook has a junk folder which is the name it has given its spam folder. It filters messages based on the domain that it is from, and based on the contents of the message. The filter isn't bad; you will find most of the messages that are sent to either the junk or spam folder belong there. You will find that some messages do get through its filters and end up in your main inbox. Important emails can also be sent to the junk or spam folder occasionally. If you have one too many important emails going to junk or spam, try the fixes below.
1. Whitelist the email
If Outlook sends an important email to the junk or spam folder, the first thing you need to do is whitelist the email address. You can manually mark a message as 'not spam' and move it to the main inbox. This will tell Outlook that the sender is safe, and Outlook will also learn that the contents of the message aren't spam. It will apply this to future incoming messages.
Open Outlook.
Select the Junk folder from the column on the left.
Select the message that has mistakenly been sent to the junk folder.
On the Home tab, click the junk icon and select Never block sender's domain.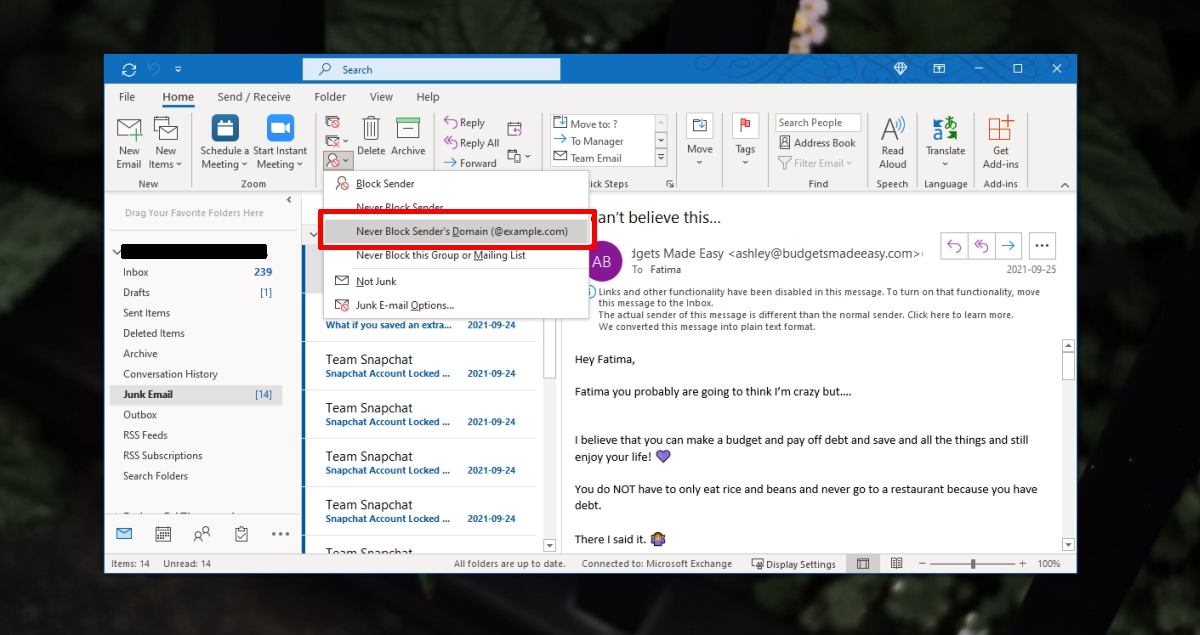 2. Save email as contact
You can add an email as a contact. Outlook won't send emails from a contact to the junk folder.
Open Outlook.
Select the Junk folder.
Select a message.
Right-click the sender's email.
Select Add to Outlook contacts.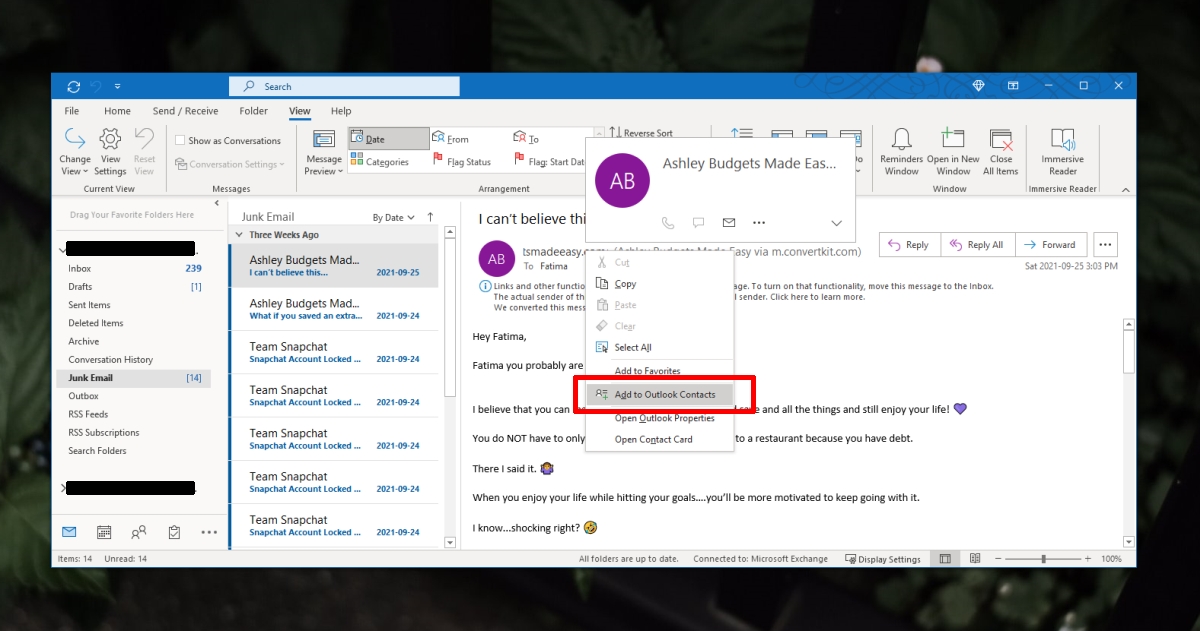 3. Create a rule to overwrite the Junk filter
You can create rules to prevent important messages from going to the Junk folder. This is the way to go if you're not sure which email/domain a message will come from but you have some idea what language will be used or you know a word that will be in the subject or body of the message.
Open Outlook.
Go to File>Rules and alerts.
Click New rule.
Select Move messages with specific words in the subject to a folder.
Click Next.
Click Specific word.
Enter the word you want to whitelist.
Click Specified folder and select Inbox.
Click Next, and then Next again.
Give the rule a name.
Finish setting it up.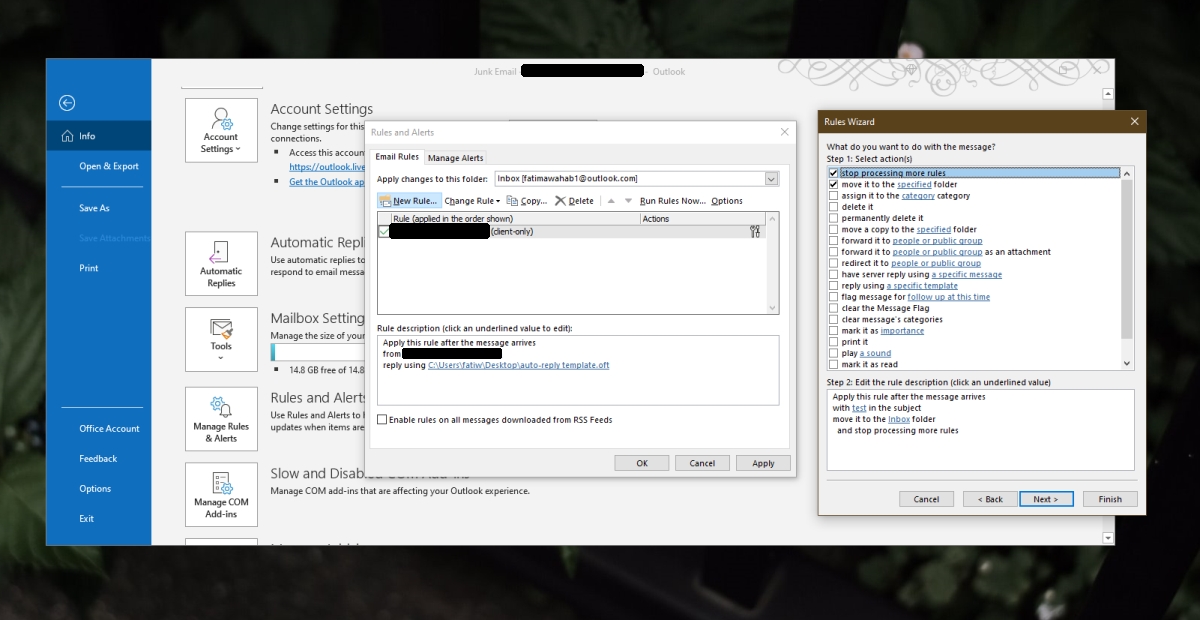 Conclusion
If you've configured a non-Microsoft account in Outlook, check the junk/spam filters that your email service has set up. The filtering may be applied by the email service and Outlook is just syncing it to the junk folder.