Pictomio Is An Image Viewer That Lets You Organize And Tag Photos
Do you want to organize your photos by albums, category, rating, etc? Perhaps you want to tag your friends in the photo just like you do it on Facebook? Or maybe you want to mark the position on the map where you took the photo? The default Windows Image Viewer can neither organize the photos properly, nor can it tag or geo-tag them. Most people rely on 3rd party tools, such as Picasa to organize their photos. One reason why Picasa is popular is that it allows you to upload your photos, which makes it more easy to save images on the web.
Pictomio is a free photo and video organizer for Windows that makes organizing more simple. It allows you to edit your photo's metadata by adding geo-tags, annotations, etc. One of thing you will notice about this app is the eye-candy look, it lets you browse your photos in different slideshow effects which makes it overall appealing.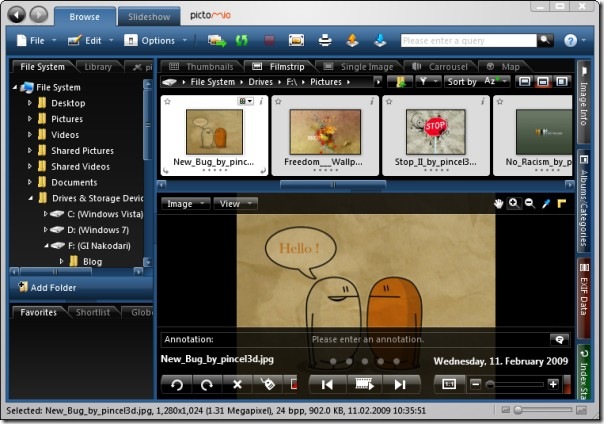 You can also custom create your own slideshow, first click Slideshow tab, now drag the photos to the timeline and click Play.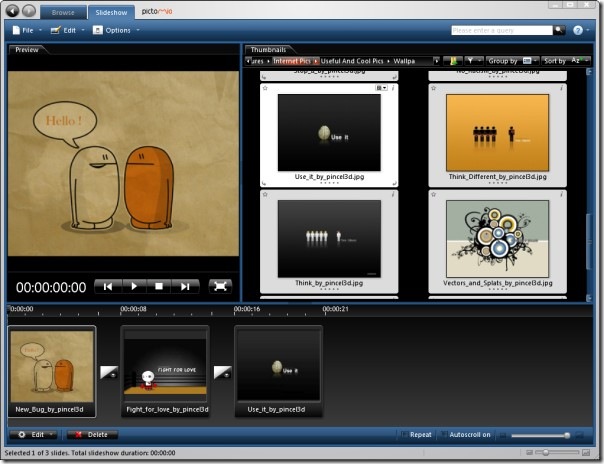 Tagging
To tag someone in the photo, select an image and click Show Annotations button. Now point&click anywhere over the photo, type anything, and hit enter.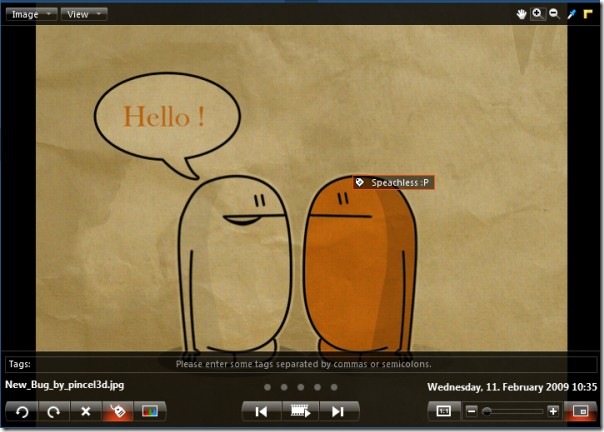 Geo-Tagging
You can mark a position on any city where you took the photo, this helps you better memorize the moments. It can also be helpful in cases when you want to browse all photos taken in any specific city. Right-click the Image, select PictoGEO and select Set Position. This will open a world map where you can browse, zoom, and mark the point anywhere.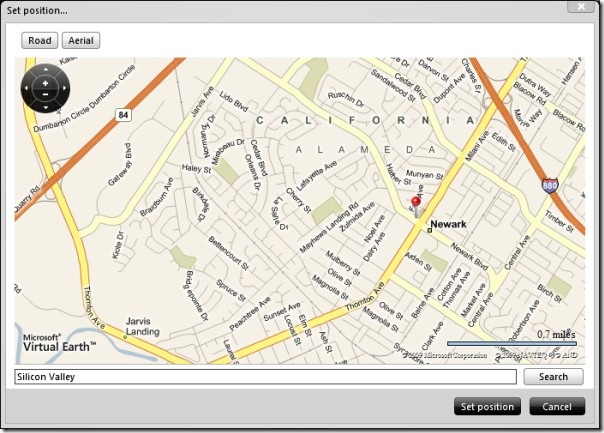 Uploading
Like I mentioned above that users love Picasa because they can both organize and upload their photos. Pictomio on the other hand allows you to upload the photos to all popular photo sharing sites including Picasa, PhotoBucket, Flickr, ImageShack, and Facebook.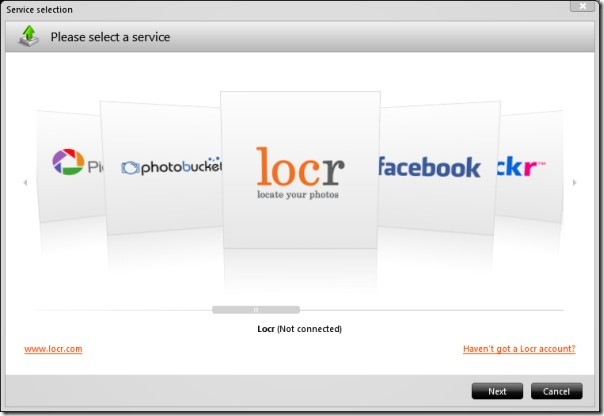 Overall it is a great photo viewer and organizer, but the downside is that it is very resource heavy. It can quickly consume 150MB of Ram when started up for the first time. If you are one of those users who have lots of Ram then running this app is not a problem at all. It requires a ShaderModel 2.0 graphics card with at least 128 MB of graphics memory. It works on Windows XP and Vista. Enjoy!