Pipy: Launch Apps, Search Internet & Access Local Files From Your PC
Some applications are downright minimalist and simple, yet happen to be equally powerful and productive. One such that I came across is Pipy. It's a concoction of a web search engine, an application launcher and a local directory search tool that aims to let you perform everyday computer tasks in a much efficient way. The program may not eradicate the usage of a computer mouse, but sure to minimize it to a certain extent. It differs from other similar applications in a sense that it relies heavily on two basic ideas – Plugins and Pipes. The developer has provided a clear explanation regarding its usage, detailing how pipes and plugins work in conjunction, but in layman terms, you basically use pre-defined set of commands to tell the application what to do. The interface looks clean and comes with a number of selectable skins. Keep reading to find out more.
Pipy's interface comprises of a search bar and every command is executed from within this miniscule window. The application supports three Plugins (commands) as of this writing, which are launch, websearch and search. Suppose you want to open Firefox without clicking its shortcut or heading over to its installation directory. All you need to do is type launch firefox in Pipy and it will instantly launch the web browser. For that matter, you can launch a slew of other programs and use other plugins as well. For instance, typing search <space> file name lets you look for a particular file on your hard drive.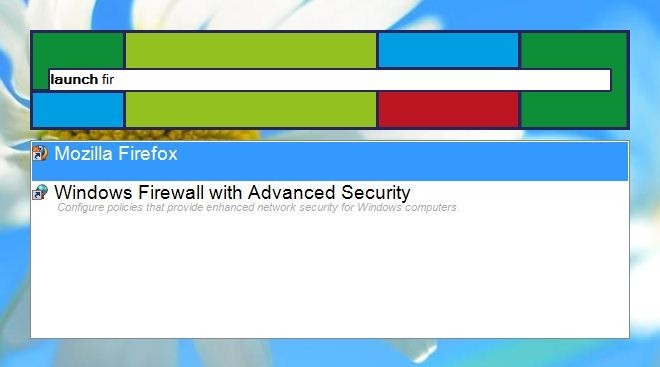 Pipy also lets you use the websearch plugin to search a particular query on Google (you may change search engine in the application's Settings console). A handsome feature that facilitates in web search, right from your desktop. Pipy resides in system tray, so you can easily bring it into focus using hotkey shortcut (Win+Esc assigned as default).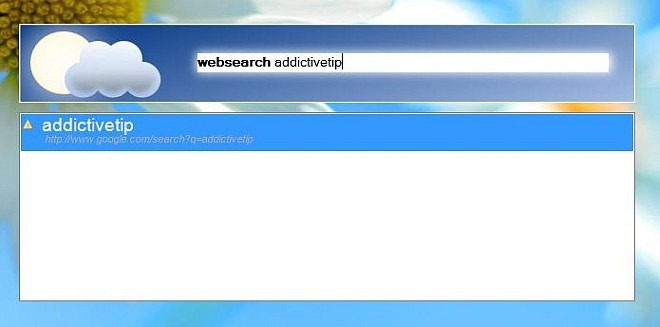 From it's system tray icon, you can click Settings from the right-click context menu to open up the configuration console. The Settings panel contains two tabs – Main and Plugins. Under Main tab, the applications lets you specify Hotkey for making Pipy hide and unhide, change Command color and Style (Bold, Italic), specify Default commands and change application skin.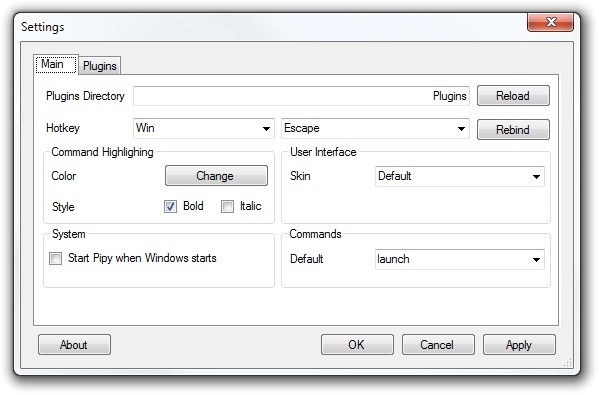 Plugins tab contains WebSearch, LocalSearch and Launcher, and it seems that additional plugins will be added later down the road. WebSearch allows you to choose Command Alias and Search Engine Query (URL) for all the internet searches. Likewise, LocalSearch settings include defining Command Alias and Update Interval, and you may also add folder exceptions that you want to be excluded from the results. Lastly, under Launcher, you may add or remove file Extensions and Directories.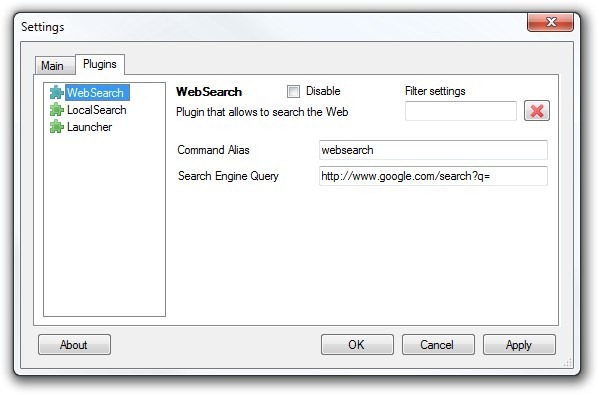 Pipy is quite a unique application launcher, which presents an outstanding concept of how you can access programs with as little effort as typing their names. The application works on Windows XP, Windows Vista, Windows 7 and Windows 8.