Remove/Delete All Traces Of Internet And Computer Activity With Privacy Winner
Privacy Winner is a free privacy tool for Windows that deletes all internet activity traces and program activities instantly. With this tool you can easily remove your complete internet history, search history, windows history and chat history.
It supports Internet Explorer, Netscape, Opera, and Firefox web browsers. Apart from web browsers, it can also remove traces of Internet Messengers(MSN/Live, Yahoo, etc), Multimedia software(Winamp, Real, Quicktime, etc), File Sharing tools(Azureus, Limewire, uTorrent, etc), Mail clients(Thunderbird, IncrediMail, etc), and important 3rd party applications(including Adobe and Google Desktop Search).
Run the tool, select what category and program's traces you would like to remove, and click Scan. It will scan all that you have checked and display a list of files. To permanently delete traces of these listed programs, click Delete All.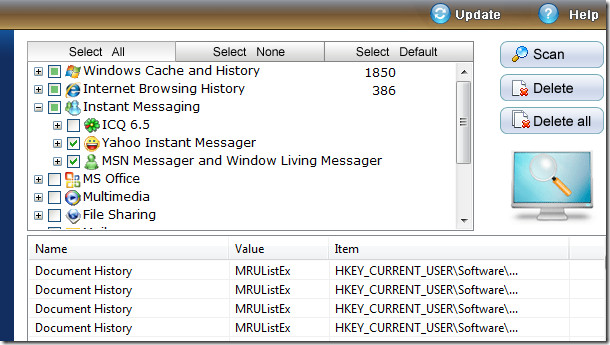 To remove junk temporary files for different browsers, 3rd party applications, and other random activities. Select Junk from the left sidebar and choose what places you would like to Scan.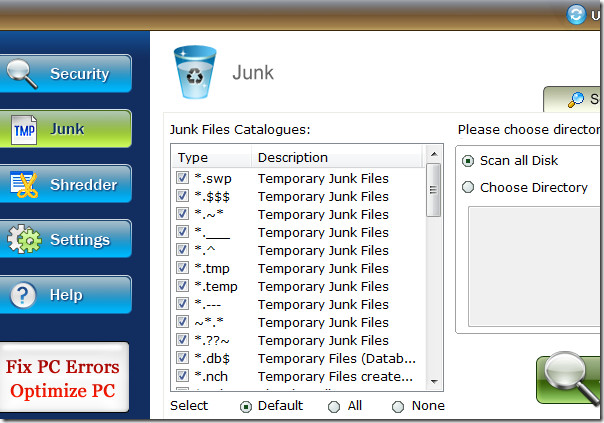 It will begin scanning all file categories that you selected, after the scan is complete you can remove them by clicking Delete All.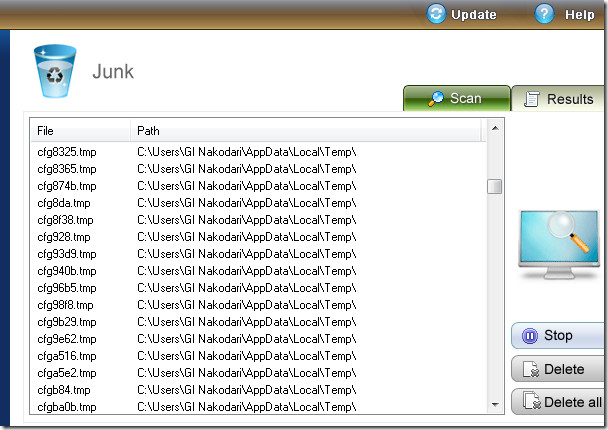 It completely removes all traces, and once deleted they become unrecoverable. You can update the software anytime by clicking Update(only when updates are available). It is a complete privacy protection tool that is both feature-rich and easy-to-use. Enjoy!