How to enable the screenshot tool in Chrome
The Chrome Web Store has slowly built up a large library of powerful extensions. It has an extension for almost everything and many of the extensions are as powerful as the add-on you will find for Firefox. That said, extensions increase the memory usage by Chrome. On a good day, when users only have one tab open, Chrome tends to consume a lot of RAM which is why most users are careful about which extensions they install in the browser.
Screenshot tool in Chrome
The Chrome web store has lots of extensions that can capture screenshots in the browser. Some can screenshot windows outside Chrome while others can take a scrolling screenshot of an entire web page. These extensions will definitely consume more RAM which is why a stock screenshot tool is better. Chrome has recently added on.
Enable screenshot tool in Chrome
The screenshot tool in Chrome is new but it's available on the stable channel and should be enabled by default. If it isn't, follow these steps to enable it.
Open a new Chrome tab.
In the URL field, enter chrome://flags and tap the Enter key.
Use the search bar to look for the Desktop Screenshot flag.
Open the dropdown next to it and select Enabled.
Relaunch Chrome to apply the change.
The screenshot tool will be enabled.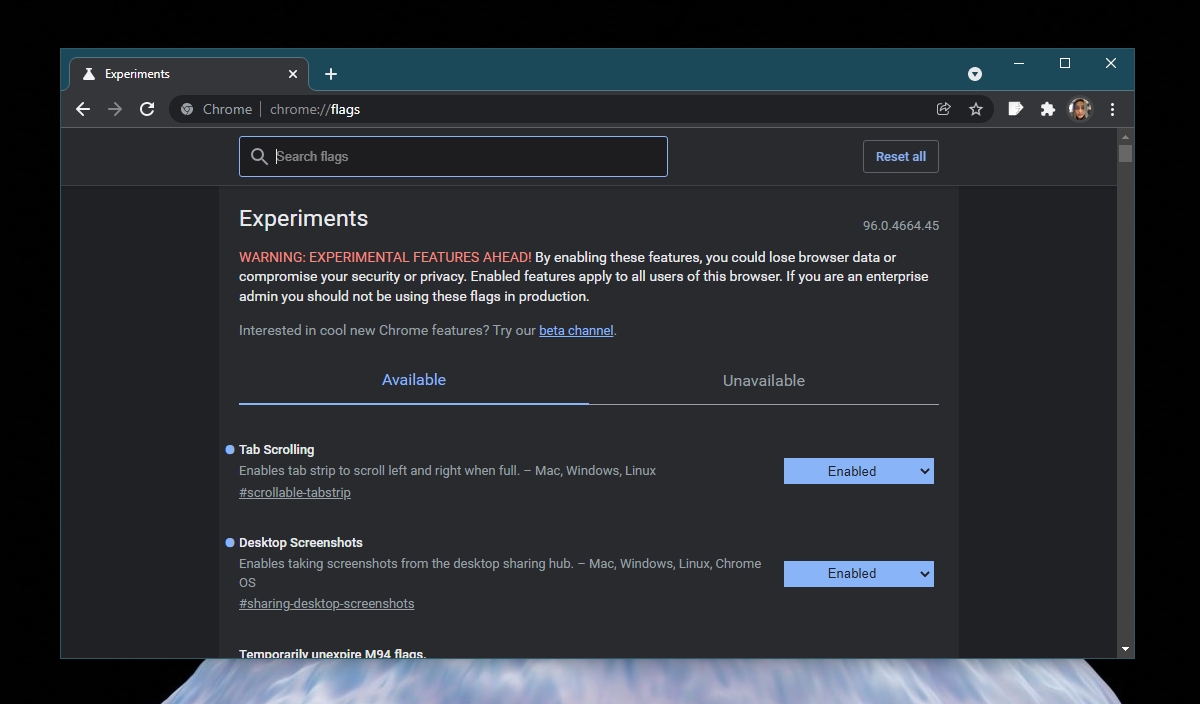 Use screenshot tool in Chrome
The screenshot tool in Chrome is limited to the browser's own tabs and windows. To use it, follow the steps below.
Open Chrome and navigate to the website that you want to capture a screenshot of.
Click the share button in the URL.
From the menu, select screenshot.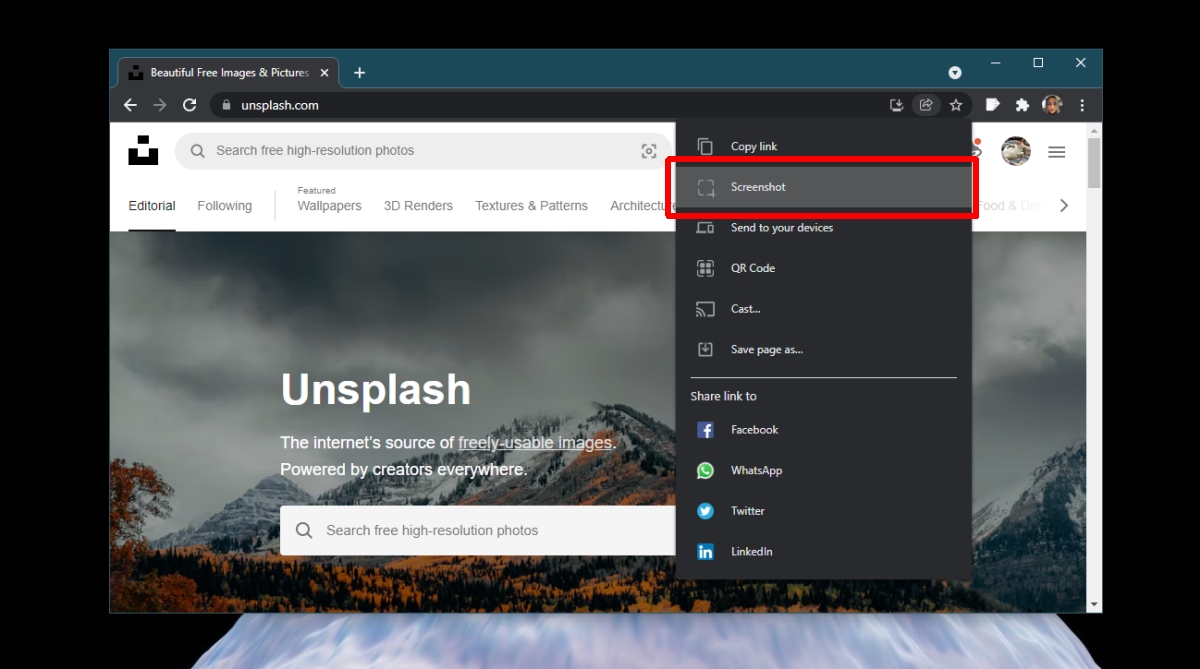 Click and drag the mouse over the area you want to screenshot.
The screenshot will be captured and previewed in a small window.
Click the download button on the preview to save the screenshot locally.
The screenshots are saved as PNG files.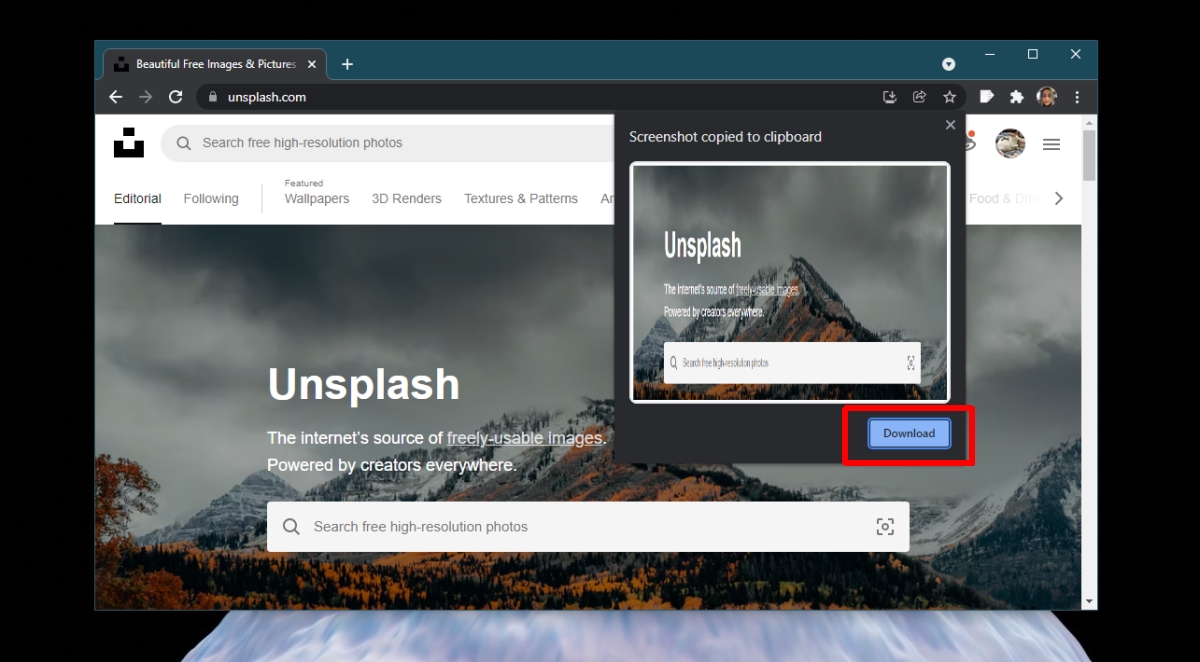 Conclusion
The screenshot tool in Chrome is basic right now. If you have an extension installed for taking screenshots, and you use it often, it will likely be far better than the Chrome screenshot tool. That said, improvements for it are in the works. A built-in editor for annotating the screenshots has been added to Chrome Canary and will eventually make it to the stable version. The tool may not suit everyone's needs but if you only occasionally take screenshots, a stock tools that is as easy to use as this one is worth having and using.