Send Attachment To Gmail And Other Webmail From Desktop
Sending file directly to Mail recipient option is integrated in Windows Explorer context menu, which has been both lauded & criticized, mainly because it brings ease to attach files but also happens to not open default email account every time. Let me elaborate, you can always attach a file to Outlook email client but what about attaching a file directly to GMail from Windows Explorer? Affixa provides seamless way to attach files with any email, be is webmail or a desktop email client. It replaces Windows Explorer context menu Mail recipient integration, provides attachments drop box, supports drop.io for large attachments files, replace mailto links, and a lot more.
Regardless of what application you're using, it supports almost every link which is being referred to email client. After installation, you will be prompted to add an email account. It supports email services such as; Gmail, Google Apps Mail, Yahoo Mail, and Zimbra.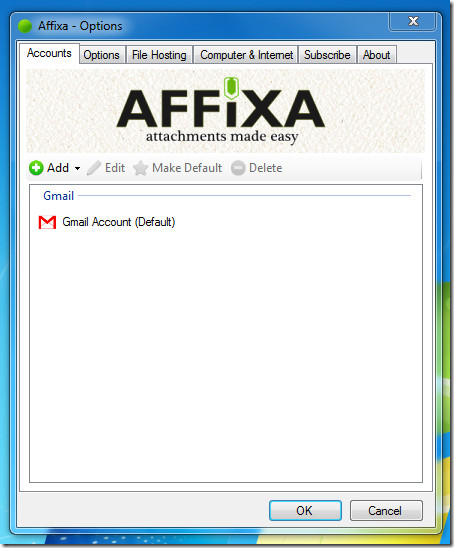 Under File Hosting tab, drop.io account settings can be configured. You can also let it always use drop.io account for sending attachments.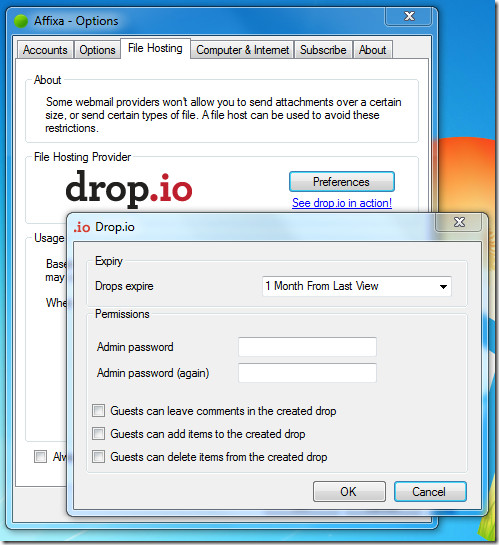 Once account settings are configured, you can start using it right away from system tray, where it opens attachment drop box to quickly insert files. It supports drag & drop behavior and provides tabbed interface for using multiple attachment baskets. Just drag the file(s) over the box and click Email (at right-bottom of the window) to save them in selected email account's Draft folder. Switching to drop.io account is a cinch, just click .io button at the bottom to send large data instantly.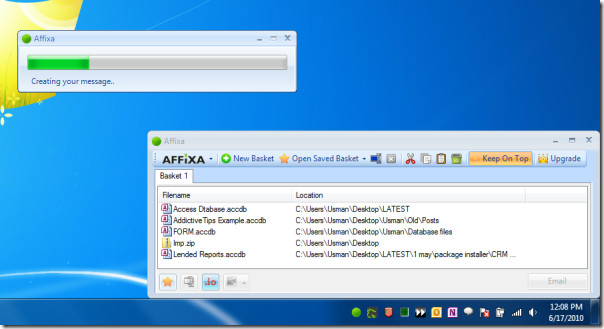 It also provides indelible experience of sending file(s) instantly as it gets linked with explorer context menu Mail recipient option. You can easily send the file(s) without having to drop them in attachment box.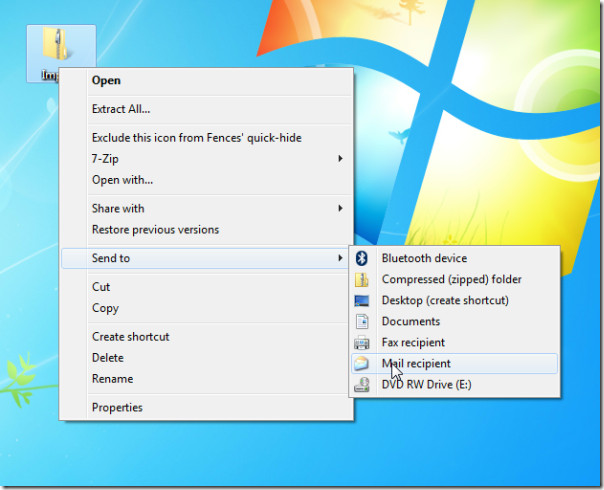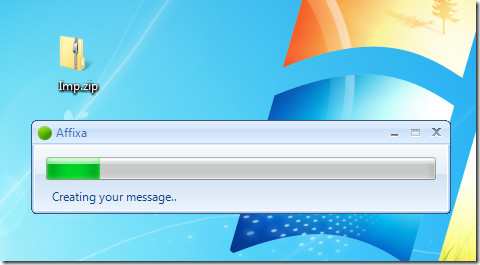 Amazingly it provides support for MS Office (2007 & 2010) applications. You can now easily attach documents with email. From Save & Send backstage view, click Send as Attachment to let it instantly save the document in draft folder. For those who are confused, we previously reviewed Drop.io add-in for Outlook 2010 but this app is even better since it can automatically upload the file to drop.io and attach it in Outlook, Thunderbird, and Windows Live Mail, all you have to do is click Send To Mail Recipient from Windows Explorer context menu.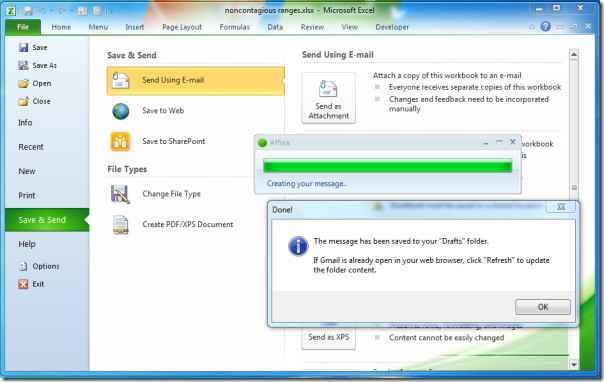 In short, it provides ample features to send & attach files instantly without having to open the any email client or web-based email account. As its tag line says 'attachments made easy', it does certainly make the webmail account part of Windows and brings ease for gathering & sending large files quickly.
It runs on Windows XP, Windows Vista and Windows 7. We tested it on system running Windows 7 32-bit OS.
Note: Free Version allows inclusion of single account, however, you can purchase commercial version for configuring multiple accounts & advance options.