How To: Install Flash 10.1 On Android 2.1 Eclair Devices
It has been a widely believed myth amongst most Android users that only Android 2.2 Froyo or later versions are capable of handling Flash 10.1 but now as the story unfolds, it appears that you can in fact install Flash 10.1 onto your Android 2.1 Eclair powered handsets as well, and that too wishout any complicated procedure. So if you've got an Android device running Eclair and want to enjoy Flash 10.1 on it, we've got the complete installation instructions for you. Just read on after the jump for details.
This has definitely got to be great news for those of us who often find ourselves browsing through Flash-based websites on our Android phones. As we mentioned earlier, installing Flash 10.1 on your Eclair device is a breeze. All it requires is sideloading the APK of the Flash Player 10.1 modified to work on Eclair, and you're good to go. While performance might not be as smooth on Eclair due to the absence of a JIT compiler and other optimizations introduced in Froyo, in the end you will be able to surf Flash enabled websites without any significant issue, just with a slight lag compared to Froyo perhaps but even that may not be noticable on relatively lightweight websites.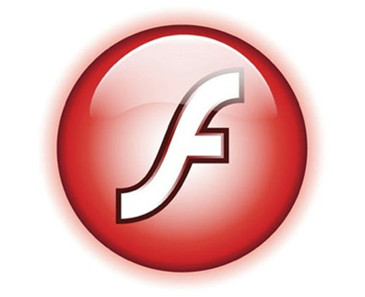 Enough with the details, let's get Flash 10.1 up and running on your Android 2.1 Eclair phone. Simply follow these details and you will be good to go!
Download the flash_for_21.zip file to your computer from the link given below.
Using your favorite archive utility, extract the .apk file from the downloaded zip file. We use the excellent free and open-source 7-Zip for the purpose. IzArc is another great free option.
Connect your phone to your computer via USB and copy the extracted APK file to its SD card.
On your phone, enable app sideloading by going to Settings > Applications and enabling 'Unknown Sources'.
Launch any file manager of your choice on your phone and browse to the location where you copied the APK file. If you don't have a file manager installed yet, you can find many free options in our list of the best free file managers for Android.
Tap on the APK file to begin installation.
Confirm the prompt that you get and wait till installation finishes.
After the installation is complete, simply reboot your phone.
There you go – you now have Flash 10.1 working on your Android 2.1 Eclair device. This method has been tested and confirmed to be working for Google Nexus One, Droid Eris and HTC EVO 4G on stock Android 2.1 Eclair, but should work for most – if not all – other devices running Eclair.
Download Flash 10.1 For Android 2.1 Eclair