Slow Down Mouse Movement At The Edge Of The Screen [Dual Monitors]
Have you used dual-monitors only to find it difficult to use due to the sudden jump of the mouse pointer from the first to the second monitor, whenever you are trying to scroll or close the window? You are not alone, it is all too common these days. Dual Display Mouse Manager (DDMM) fixes this little annoyance by slowing down the mouse pointer when it reaches the edge of the screen.
Another useful feature is teleporting the pointer between displays with a simple hotkey, Ctrl+~. What makes it handy is the automatic detection of screens boundaries of multiple monitors connected to the system. The delay after which to allow browser crossing can also be changed as desired.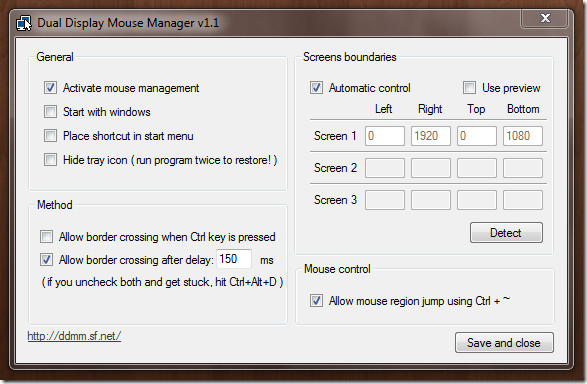 The screencast below gives a good overview of how DDMM works.
It works on Windows XP, Windows Vista, and Windows 7.
Download Dual Display Mouse Manager