Split Large XML Files Quickly
There are various tools that allow users to split large files, but what if you are looking to split a large XML file? XML stands for Extensible Markup Language and is the backbone of various modern document formats. Split That XML or OOXP Splitter is an opensource portable tool developed for only one purpose – splitting large XML files while keeping child-parent relationship, cardinality and XML validation intact.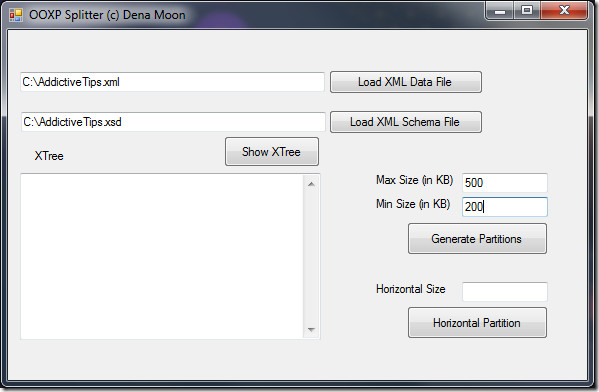 It is a single executable file which can be run from USB drive as well. The usage is not that difficult, all you have do is load the XML data file, XML schema file, select the maximum size and the minimum size and generate the partition. You can also make a horizontal partition.
Download Split That XML / OOXP Splitter
It works on all versions of Windows, including the latest Windows 7. Enjoy!