Stop Network Adapter From Getting Disabled In Windows 7
Does your network adapter get disabled after resuming from sleep mode(wake up from sleep)? If yes, then we have a solution for you. In fact, reader Mike Tirakis is the one behind the solution. We love it when users facing certain problems can find the fix themselves.
Here is the quick rundown of the problem and it's solution. By default Windows 7 will disable a network device to save power, all you need to do is to tell Windows to mind it's own business.
Go to Device Manager, right-click the network adapter(that keeps getting turned off), and select Properties.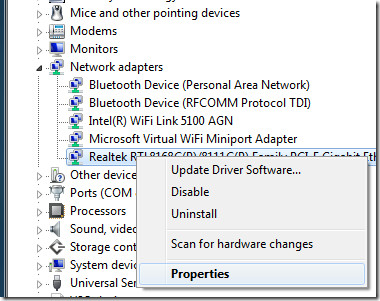 Now head over to the Power Management tab, uncheck the option that says "Allow the computer to turn off this device to save power", and Hit OK.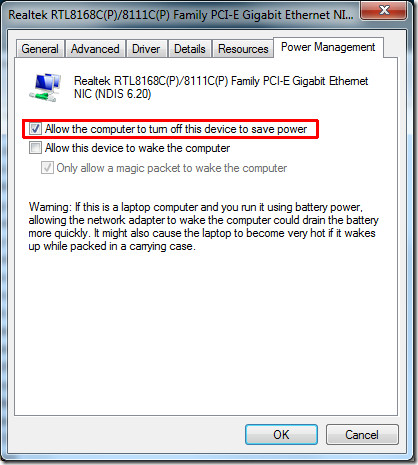 Your problem should be fixed now. It must be noted that the problem is not with your network device, many users believe their network adapter to be the real culprit only to get it exchanged and finding them in a similar situation as before.
We would recommend using this trick since it would drastically help save the time. Once your network adapter is disabled you will need to head over to the troubleshooting option, to restore it and renew the IP which is too time consuming. By unchecking this option, the adapter will automatically get enabled and the IP renewed without you having to do anything.