Subtitle Edit – Powerful Subtitle Editing And Syncing Tool
Subtitle Edit is a free opensource and portable tool for Windows that allows a user to edit any movie subtitle instantly. Apart from editing, you can quickly sync the subtitles with the video too.
Just run this tool and load the subtitle file, you will see the complete subtitle in list view. Here you can select any mistake in the subtitle and correct it. You can also Split/Merge any subtitle text and Auto Break/UnBreak them.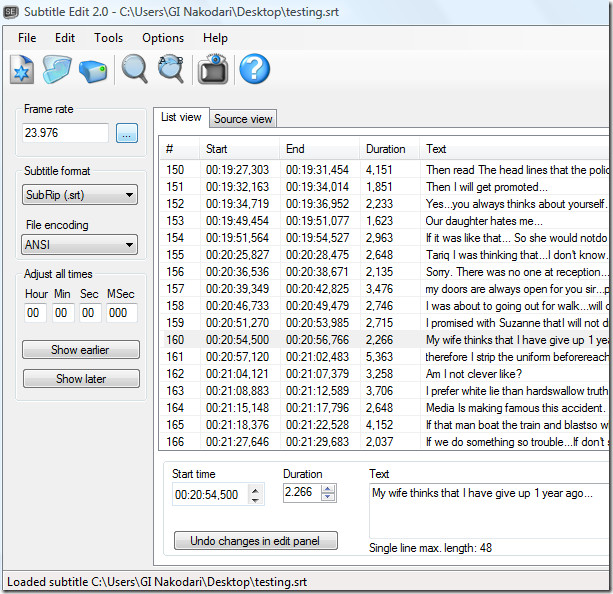 To see what frame rate the video is, click Browse from the left sidebar and select the video who's subtitle you are editing. You can select which subtitle format and the file encoding format from the left sidebar too. Click any subtitle and select it's duration and start time in order to sync it accordingly with the video.
Since editing the timing one by one can be a huge headache, there is a build-in Virtual Sync feature that can sync the subtitle with the video automatically. Just match the first and last subtitles with their scenes respectively and click Sync. That's it.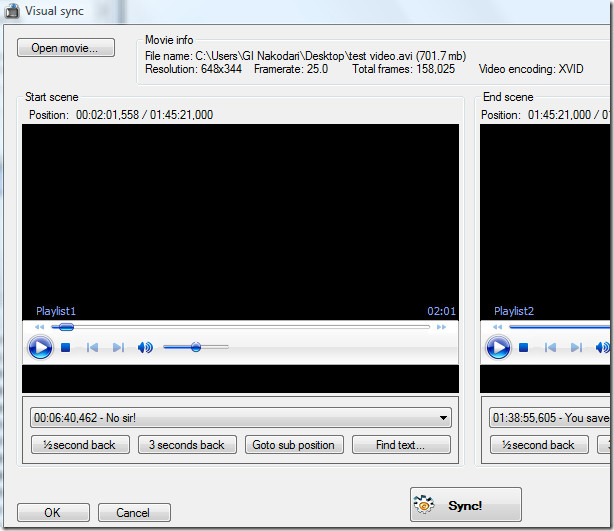 You can also quickly search and replace any incorrect text from the subtitle file, which makes editing further easy. You can change the color and style of the font among many other options by going to Preferences window.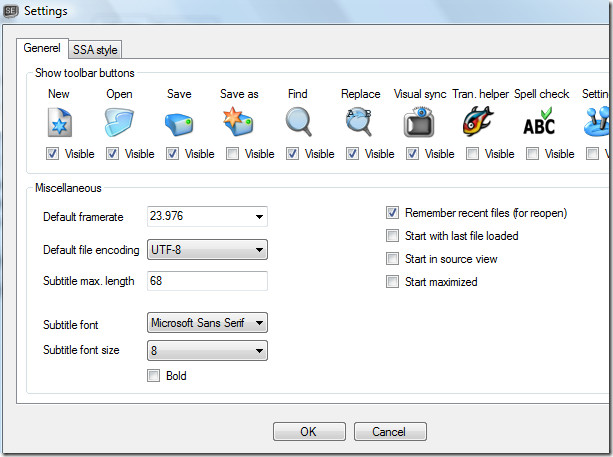 Listed Below are some important features of this tool:
Visually sync/adjust a subtitle (start/end position and speed).
Show texts earlier/later
Translation helper (for manual translation)
Merge/split
Adjust display time
Fix common errors
Convert between SubRib, MicroDVD, Substation Alpha, SAMI, and more
Remove text for hear impaired
Renumbering
Can now read and write UTF-8 and unicode files (besides ANSI)
Swedish to Danish translation built-in (via Multi Translator Online)
Google translation built-in
Spell checking via Open Office 2.x dictionaries (many dictionaries available)
Effects: Typewriter and karoake
Can open subtitles embedded inside matroska files
History/undo manager
Enjoy!