How to enable thumbnail previews for unsupported image formats in File Explorer on Windows 10
File Explorer on Windows 10 can generate a thumbnail preview for common file types. These are mostly images but again, not all of them. For some RAW image files, you have to install an app to get a thumbnail preview. It would of course be tedious to install an app for every type of image file you'd like a thumbnail preview of which is why using SageThumb is the best option. This app can enable thumbnail previews for unsupported image formats in File Explorer. It can even enable them for proprietary formats like PSDs. Here's how it works.
Enable thumbnail previews in File Explorer
Download and install SageThumbs. That's all you need to do. Open any folder with image files that normally would not generate a thumbnail and you will start seeing thumbnails for them.
The screenshot below shows a folder of PSD files that I had. This is before installing SageThumbs. The files don't show up with the Photoshop icon because the app isn't installed on my system.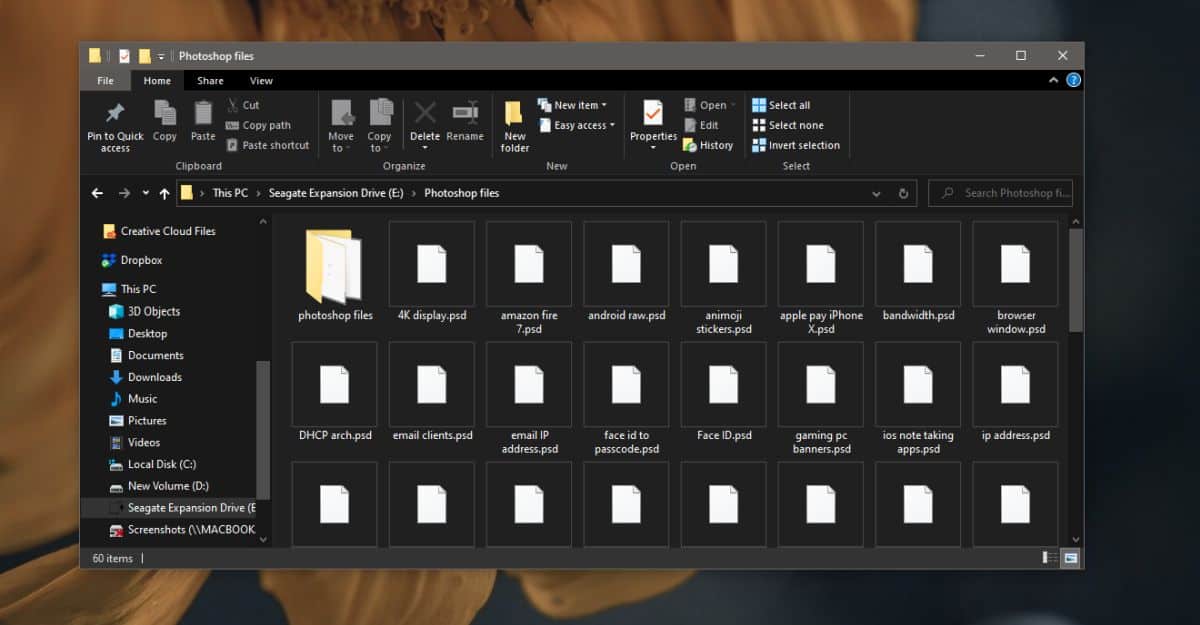 This is the same folder after SageThumbs was installed. Again, Photoshop has not been installed and the app is able to generate the thumbnail without needing Photoshop installed on the system.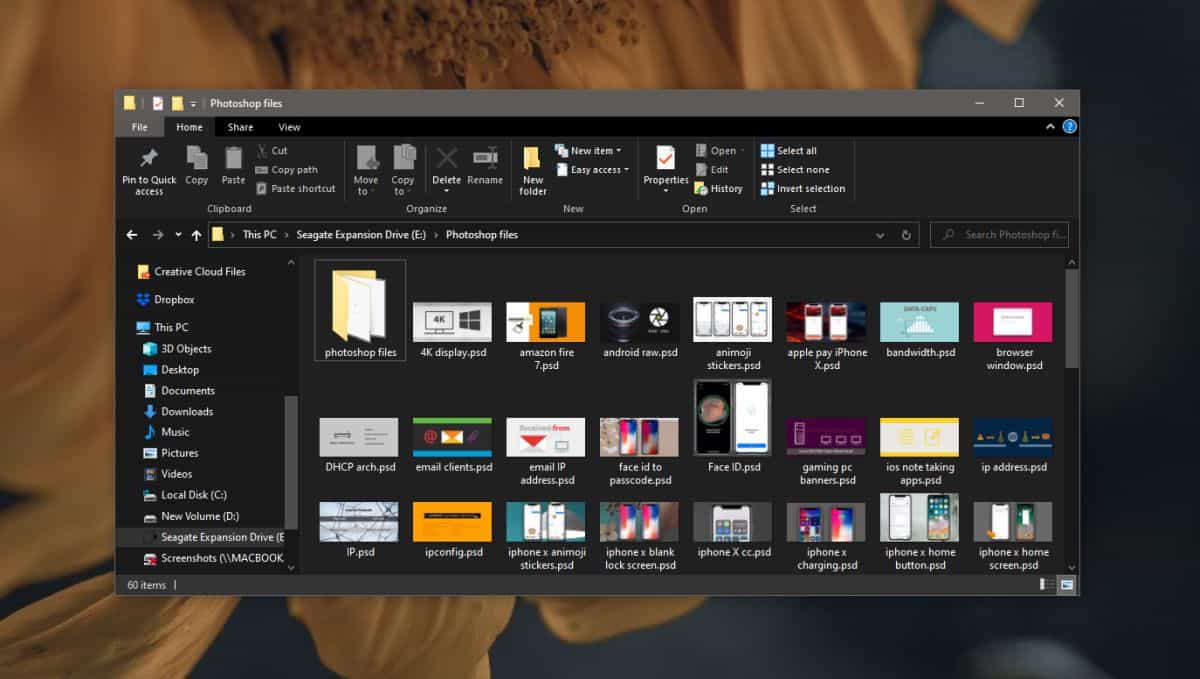 If you work with a lot of obscure image file formats, or even common ones that File Explorer doesn't support, this app is going to make it exponentially easier to browse your files. The thumbnail previews will show up not just in File Explorer but also in file selection boxes.
SageThumbs is a fairly old app but it works just fine on Windows 10. In fact, the app was updated and it specifically states that it supports Windows 10.
You'll find that most apps that enable thumbnail previews for unsupported formats do so for either images or for video files. For documents, the feature might not be as useful because the thumbnail would be too small to actually show the contents of the document. Thumbnail previews, as a feature, really only work for images or videos. Even with videos, they only tend to show a single frame and if there are multiple videos with the same or similar frame, you'll find the thumbnails are far less useful than they would be for an image file.
SageThumbs is a shell extension so it integrates directly with File Explorer. You won't have to enable anything but you also won't be able to customize anything about this app. If you ever want to remove it, you will have to uninstall it like any other desktop app from the Control Panel.