Toolwiz Pretty Photo: Lightweight Yet Powerful Image Editor With Filters
Even if you know a little about photography, capturing mesmerizing moments in camera isn't something hard. However, your effort really shines during the post processing of photos, i.e., when you give final touch ups and apply various photo filters using third-party photo editors. In this way, you not only enhance your photos to make them look better, but also remove various deficiencies that remained in the RAW image. Everyone knows about Photoshop, but only a few are familiar with all of its sophisticated sets of tools and features, so it's better to use some basic photo editing application instead, especially if you're an amateur. One very feature-rich yet easy to use photo editor I came across is Toolwiz Pretty Photo. Just as its name implies, it is designed to make your portraits prettier, and comes packed with a number of annotation tools, photo filters and image effects.
The program's interface isn't something that you'll instantly fall in love with, but the sheer amount of power under the hood is what makes it stand out. The toolbar houses various annotation tools that you can apply, such as Text, Image, Shapes, Pop Messages and so on. You can also insert a secondary image file and apply a few effects on it directly from the toolbar, for instance, Shadow, Bevels Effect, Blur, Glow, InterGlow and Reflection. From its Adjust Picture menu, the application allows to do photo resizing, add frame or shadow, as well as adjust image Hue, Saturation, Color Balance, Levels, Brightness, Contrast etc.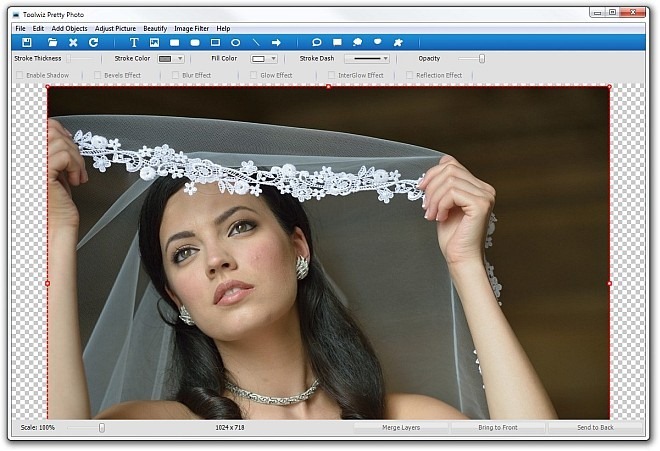 The real fun starts when you try its various special effects under Beautify menu. This menu comprises of some eye-popping effects to modify your photos, like Soft Focus, Color Paint, Mosaic Paint, Scrawl Paint, Image Wrap, Skin Polish, Change Skin. In addition, it lets you overlay a few facial features onto your photos as well, including Blush, Eyebrows, Eyeshadow, Pupil and Eyelashes.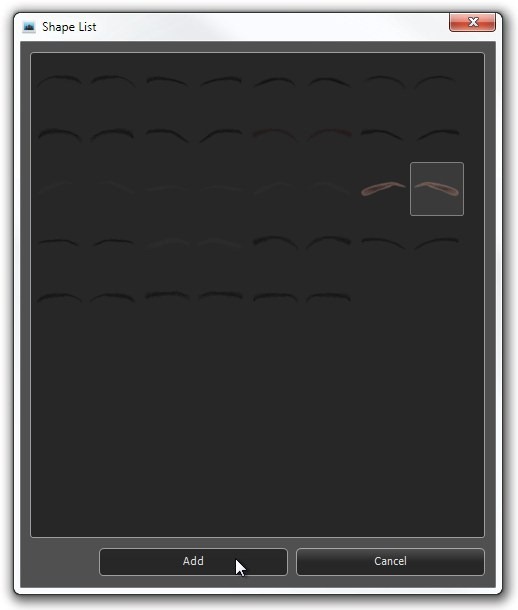 Any overlay object you insert needs to be properly adjusted, resized and positioned to make it completely blend in. Change Skin feature under Beautify is also quite handy to alter skin tones, which requires you to paint over the area that needs to be darkened or lightened up. Image Filter on the menu bar holds a plethora of filters to perform one click photo manipulation, and includes effects like Pencil, Emboss, Motion Blur, Fill Light etc. Additionally there are quite a lot of Art Filters to completely transform an image's look, comprising Gotham, Kelvin, Nashville, Lomo, Polaroid, Sunshine Beach, Brannan, Mono Sketch, Color Sketch, Rainbow – just to name a few.
Overall, it is an awesome image editor, which, with its umpteen number of image filters, doesn't leave much to gripe. If you need something powerful that is also quite user-friendly, then Toolwiz Pretty Photo is the way to go. The application works on Windows XP, Windows Vista, Windows 7 and Windows 8, on both 32-bit and 64-bit OS editions.