Up To 70 Windows Commands And Features For Non-Technical Users
Windows has vast number of commands and features to perform various operations, such as, kill a non-responsive application or process, hide all desktop shortcuts, show device manager with hidden devices, and much more. Most Windows users aren't aware of such commands and some are available deep inside Windows which makes it further difficult to access.
Commands in Demand is a free utility that contains up to 70 different commands and features for non-technical Windows users. These commands are further categorized as, Application errors, Application visible window, Clipboard, Desktop, Devices, Files and Folders, Graphics, Icons, Internet, Memory and CPU, Network, System, SysTray, Taskbar, and Windows applications. Just install the app, run it, select the category, and finally perform the commands available.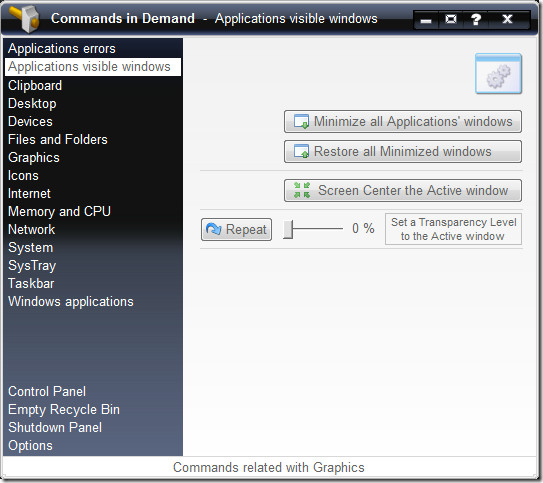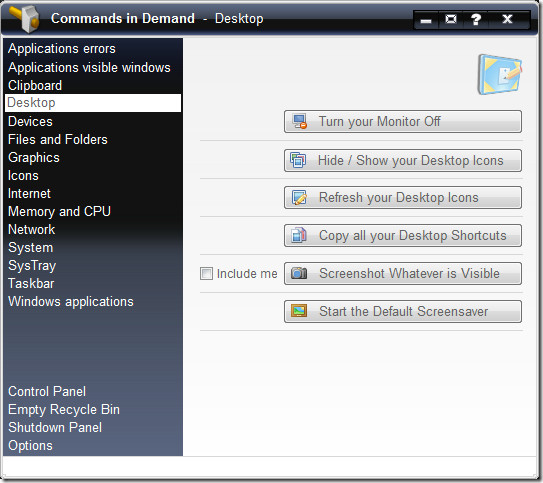 You will also find options to open Control Panel, Empty Recycle Bin, show Shutdown Panel, and finally set some Options for Commands in Demand app.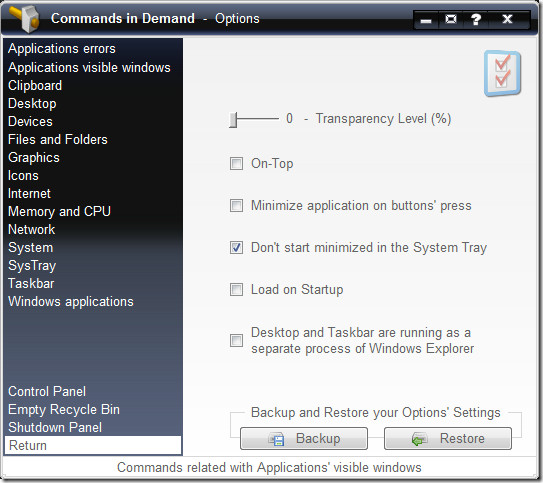 Next time a friend of yours ask for a simple solution, just send him this app and he will be able to perform most commands himself.
It works on Windows XP, Windows Vista, and Windows 7. Enjoy!