Update Drivers In Windows With Easy Backup
Every laptop comes with a folder that contain drivers. If you have a PC, then must have a bunch of driver installation CDs lying around. When upgrading a system or doing a fresh installation of Windows, installing drivers is usually a headache.
In Windows 7 you can use Windows Update to install the basic drivers, but not all of them. DriverEasy is a free app that performs a deep scan of your system to detect the hardware and find their drivers. Using this app has two benefits; finding latest drivers and installing the drivers in case the CDs are lost or the driver folder has been mistakenly deleted.
Using DriverEasy is dead-simple, it contains three steps making it one of the most easy-to-use app. Run the program, hit Scan Now and it will start scanning for the hardware and their drivers. The result will be shown in the 2nd step, while you can download and install the drivers from the 3rd and last step.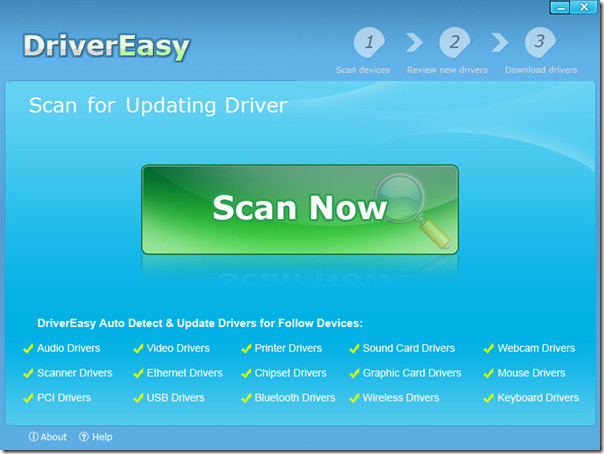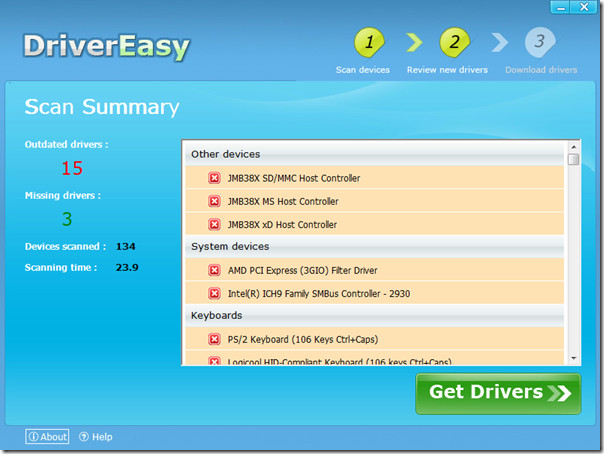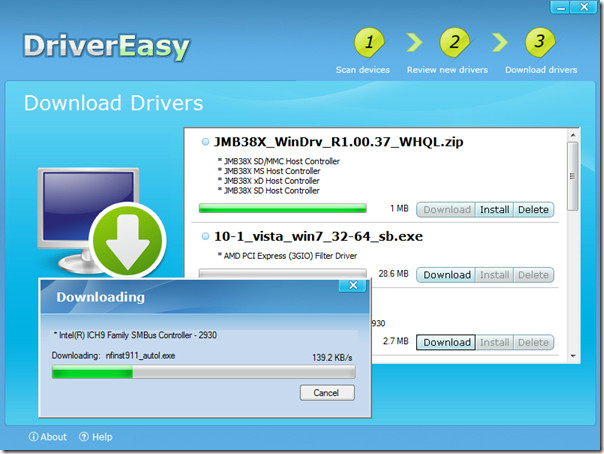 The app uses a huge 1 million plus driver database and can find drivers for almost all software. Apart from Windows 7, it also works on Windows Vista and Windows XP.