How To Use Near Share In Windows 10
Windows 10 is getting a new, absolutely amazing sharing feature. It's called Near Share and it's being dubbed as Microsoft's version of AirDrop. The feature allows you to share files and links with nearby PCs. A nearby PC is one that you trust and is on the same network as your PC. The feature is available on the Windows 10 Insider Build 17083 and only works with other PCs that are on the same built. It requires Bluetooth in order to send links and transfer files.
Near Share In Windows 10
Near Share is integrated in the Windows 10 share feature. Apps that support the Share feature will have access to Near Share. For now, you can test it out in File Explorer. Open a folder and select a file. When a file is selected, a new tab will appear on the ribbon called 'Share'. Click on this tab and click the green Share button.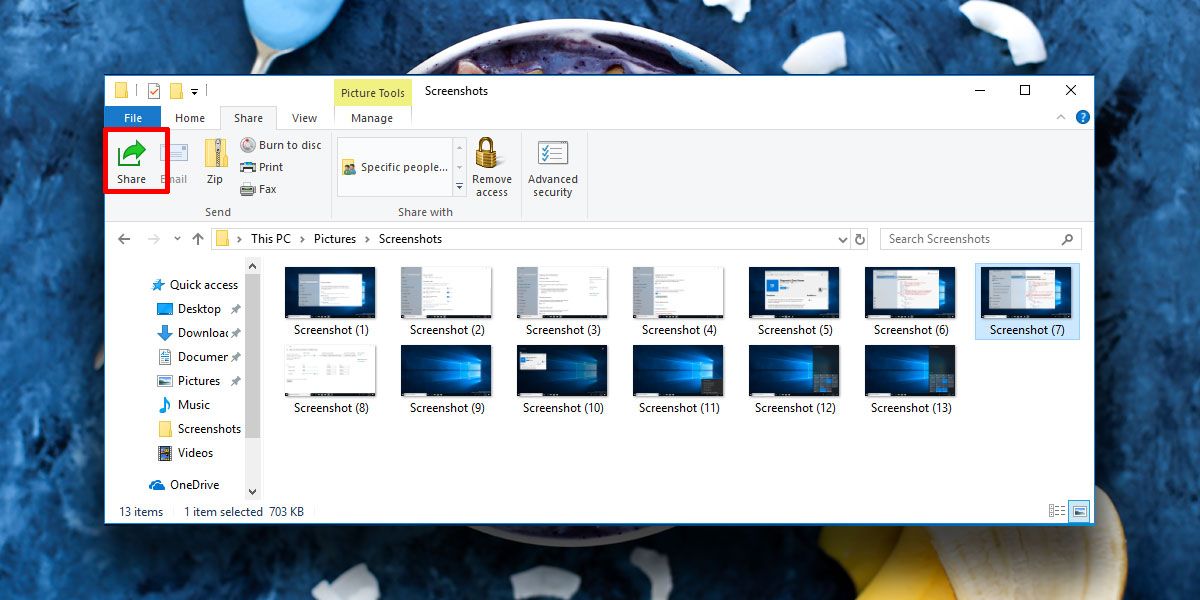 This will open a new menu listing apps that you can share the file to. Scroll down and look for the nearby devices section. Windows 10 will look for other Windows 10 PCs that can send and receive files via Near Share.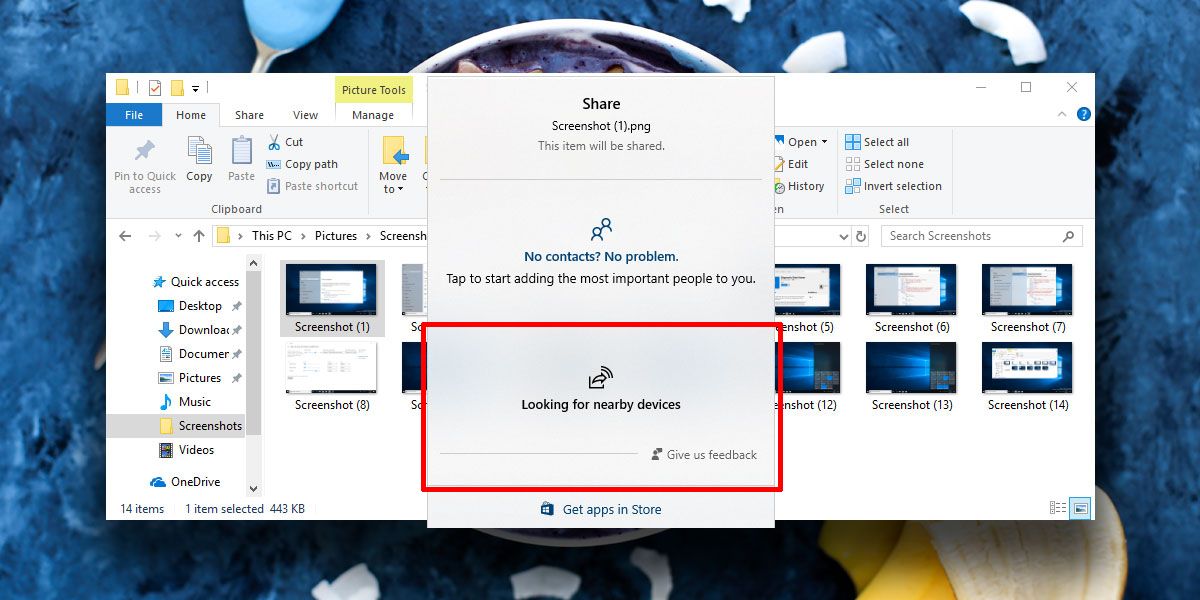 In order for another PC to receive a file, or even show up in the nearby devices list, it will need to;
Have Bluetooth turned on
Near Share turned on from the Action Center
Running Windows 10 Insider Build 17083 or above
Turn On Near Share
The Action Center in Windows 10 has a toggle to turn Near Share on or off. Open the Action Center and look for a button called Nearby Sharing. Click it to enable Near Share. When Near Share is enabled, other PCs on your network running the right Windows 10 build will be able to see your PC in their nearby devices list.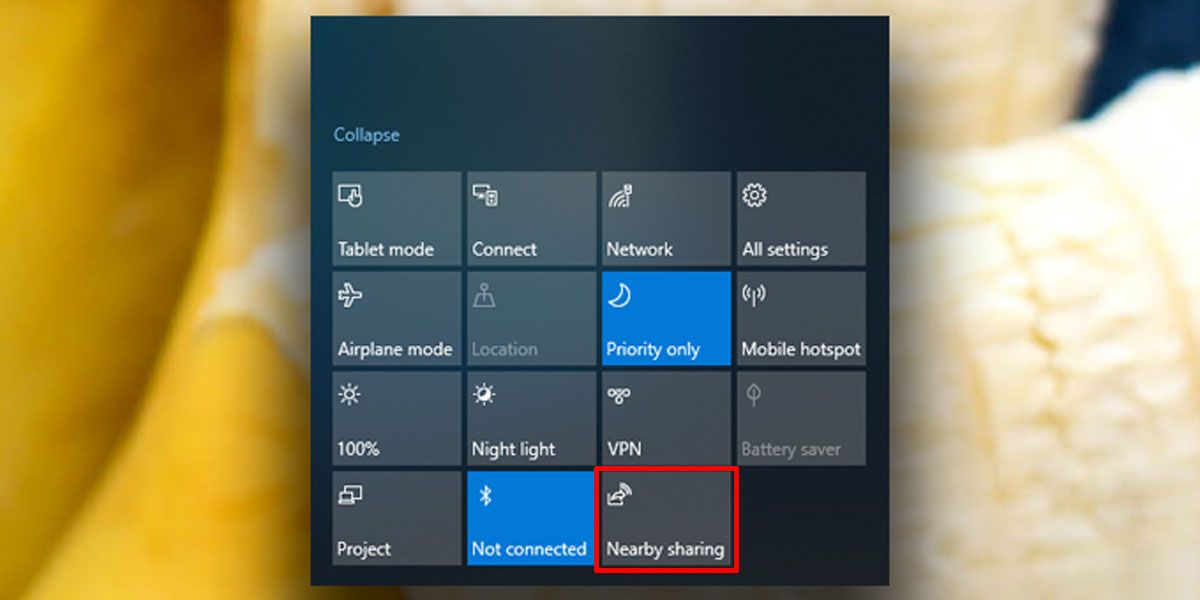 Files and links cannot just be pushed to other PCs unless they accept it. When someone tries to send you a file or share a link, you will get a toast notification on your desktop alerting you to it. You can then accept or decline to receive the file. If you decline to receive a file, it will not blacklist the PC that tried to send it to you.
This feature will likely roll out to users on the stable build of Windows 10 with the next major Windows 10 update. It ought to arrive in the first half of 2018 but that's about as accurately as we can predict it for now. To say the feature will be well received is an understatement; this is wireless sharing that doesn't have you jump through your network sharing settings.