View Complete System, Software, And Hardware Information With Free PC Audit
Did you buy a new computer and want to look out for some system information, or maybe you want to find out the information on installed software? To make sure you have got the right system, you want to check the hardware information maybe? In all above cases Free PC Audit solves the problem for you. It also comes helpful to those looking to update their driver.
This tool is designed to present the maximum information about your computer's software and hardware in a simple-to-use window.
This tool does not require any installation, thus making it a handy little portable app which can be carried anywhere. All you have to do is run the program and it will display the hardware information in simple-to-understand window.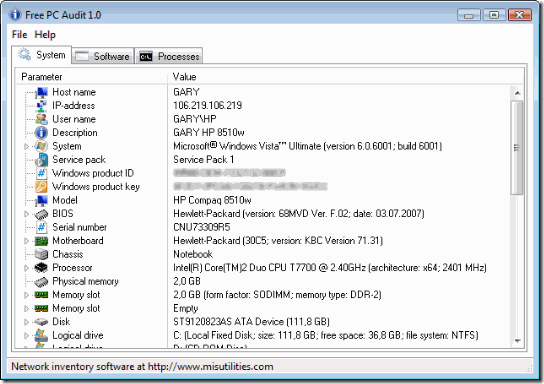 You can select the specific hardware from the left sidebar to get detailed information on it. Clicking the Software tab will display all software installed on your computer along with their version and serial numbers. You can also see the information on process that are currently running on your system. Give it a try and let me know how it works for you. Enjoy!