How To View Recycle Bin Content Size On Windows 10
The Recycle Bin size grows to accommodate the files you delete. By default, it will take up 5% of free space. You can shrink it, or grow it if you need to. What you can't do is check the Recycle bin content size. If you've been deleting files for a few days, or weeks you can delete everything and as the files delete you will be able to see how much space they were taking up. If you want to check the Recycle bin content size without deleting files you can but it's a little tricky. This was much easier to do on Widows XP.
SPOILER ALERT: Scroll down and watch the video tutorial at the end of this article.
Recycle Bin Content Size
Open File Explorer and go to the View tab on the ribbon. At the far right end, you will see an Options button. Click the dropdown button under it, and select the 'Change folder and search options' option.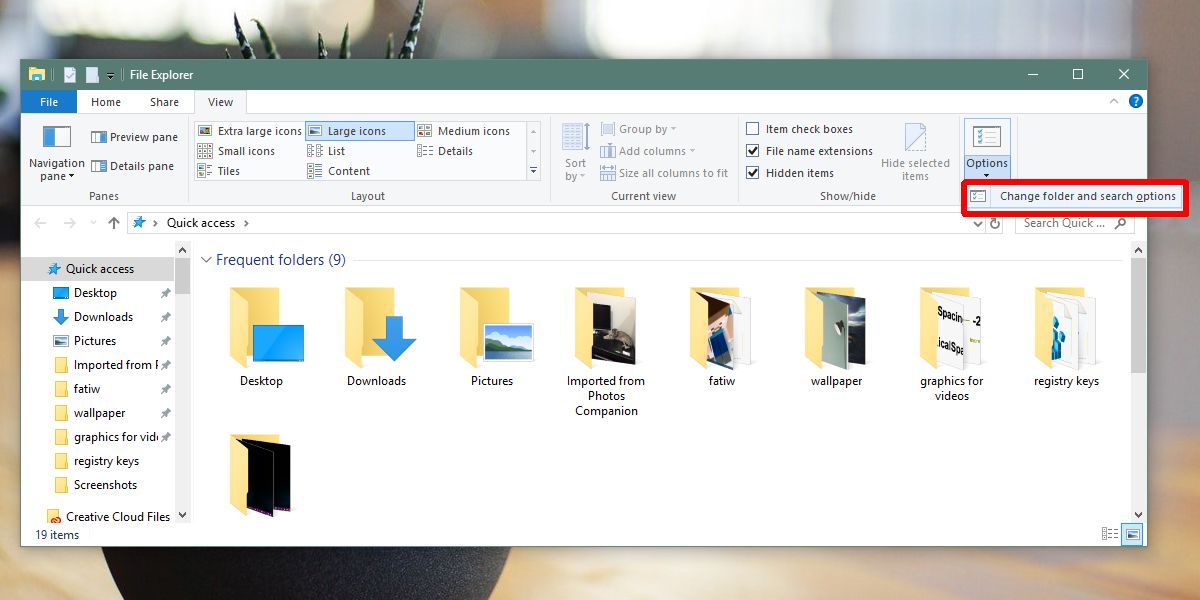 On the Folder Options window go to the View tab. Here, you need to select the "Show hidden files, folders, and drives' option. Next, you need to find the 'Hide protected operating system files (Recommended)' option, and uncheck it. When you uncheck this option, you will see an on-screen prompt telling you that disabling the option will make system files visible and that it could be dangerous. Accept the prompt, and then click the Apply button.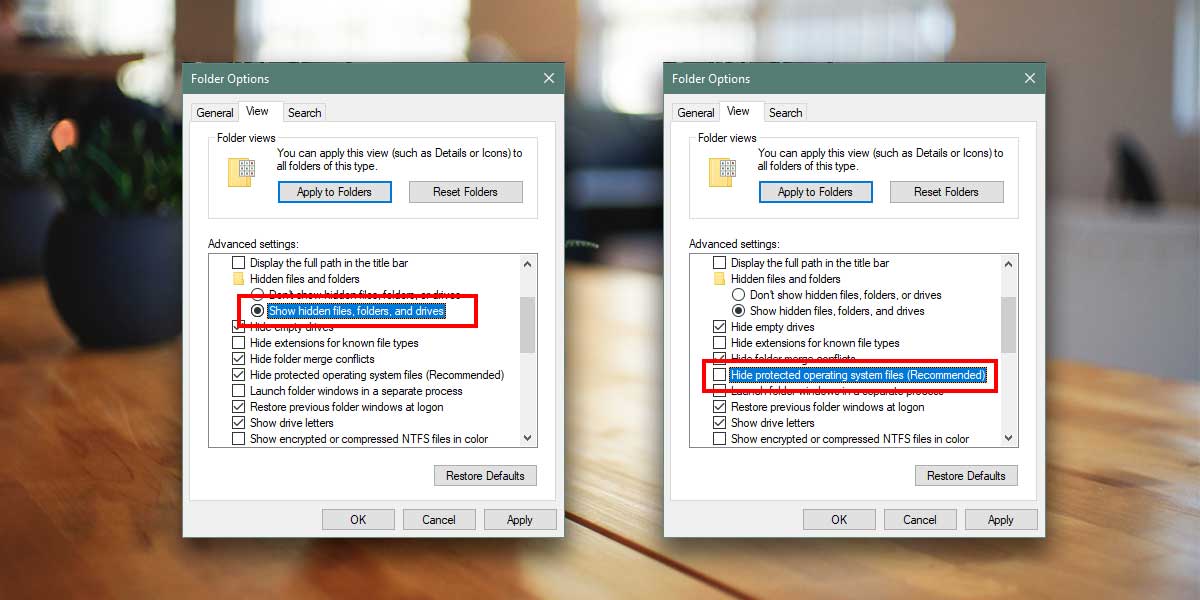 Next, open File Explorer and go to your Windows drive i.e., the drive that you have Windows 10 installed on. It's usually the C drive. At the root of this drive, look for a folder called $Recycle.Bin. Inside this folder, you will see the Recycle Bin. Right-click it and select Properties from the context menu. The Recycle Bin Properties window will show you it's current size i.e. the size of all the deleted files in it.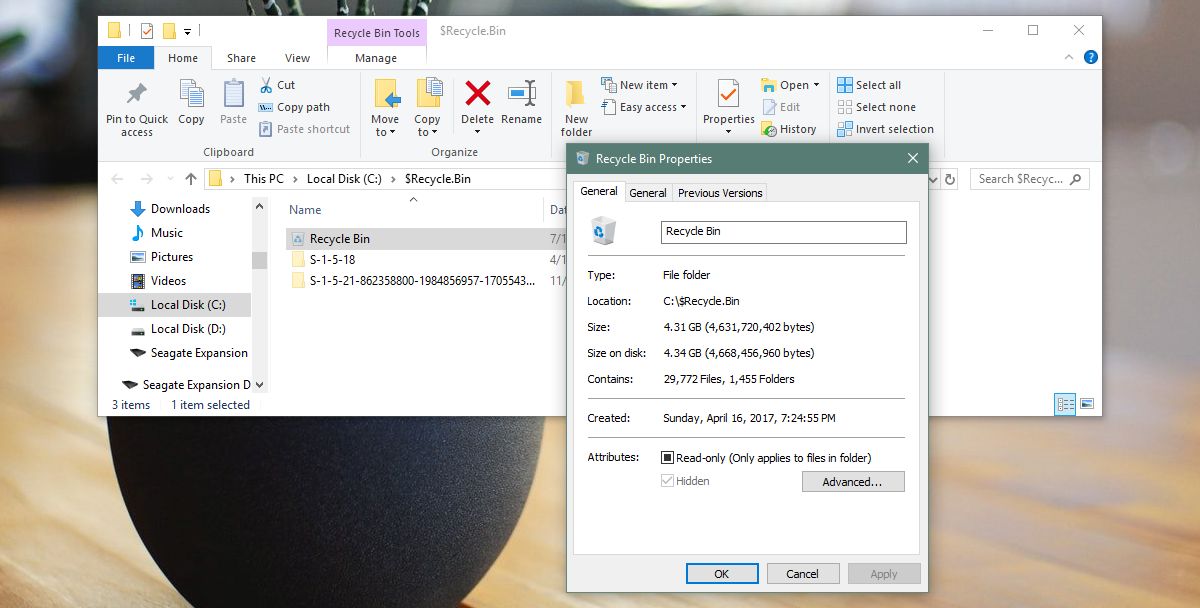 This is obviously not the best, or easiest way to view the size of content in the Recycle bin but if you want to view it without using any third-party apps or running a widget, etc., this is the only way.
Once you've checked the Recycle bin content size, it's a good idea to hide the system files. If you don't, you will start seeing files called desktop.ini appear on your desktop and in folders. You will also see other files that you never really need to access or use. If you accidentally delete or modify one of these files, something might break which is why it's a good idea to hide them again once you're done.