How To View And Sync Clipboard History On Windows 10
Windows has had a basic clipboard for all of its life. Windows itself has gone through years and years of iterations but the clipboard has remained the same. It's finally changing though. The Windows 10 Insider Build 17666 has a new feature that will let you view and sync clipboard history on Windows 10 devices. This feature is part of Redstone 5 and it will roll out around October 2018.
The feature is opt-in so you don't have to worry about Microsoft suddenly having access to everything you copy and paste from your clipboard. It supports text and images, and eventually it may even support files. You can choose to keep only a history of the items but not sync them across your devices.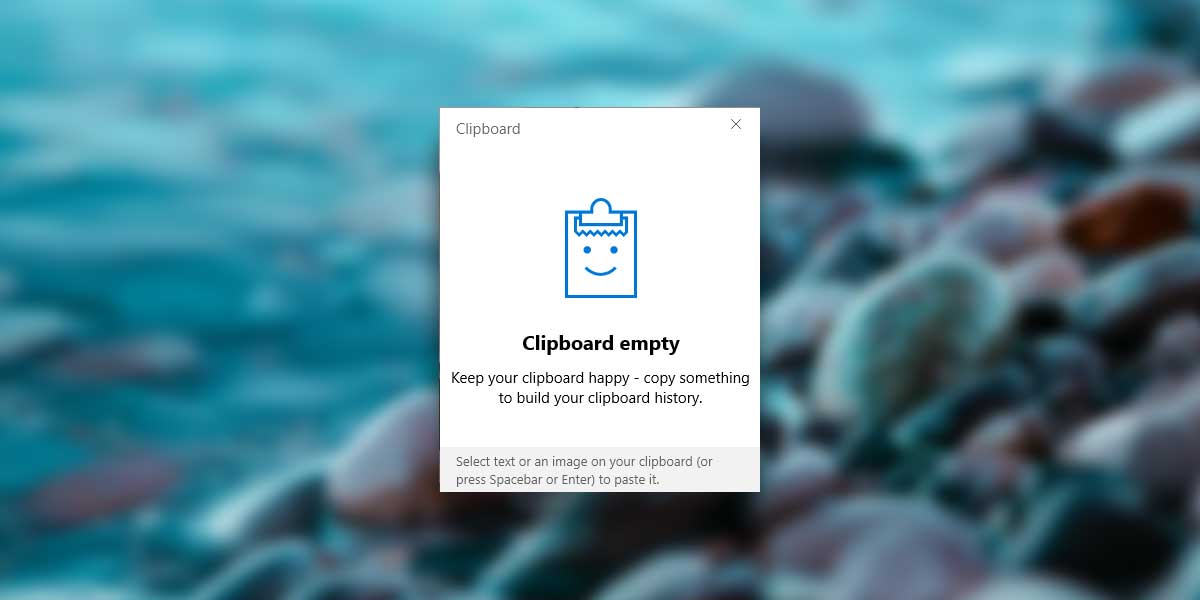 Clipboard History On Windows 10
To enable the clipboard history on Windows 10, open the Settings app and go to the System group of settings. Scroll down and you will see a Clipboard tab. On the Clipboard tab, enable the 'Save multiple items' option.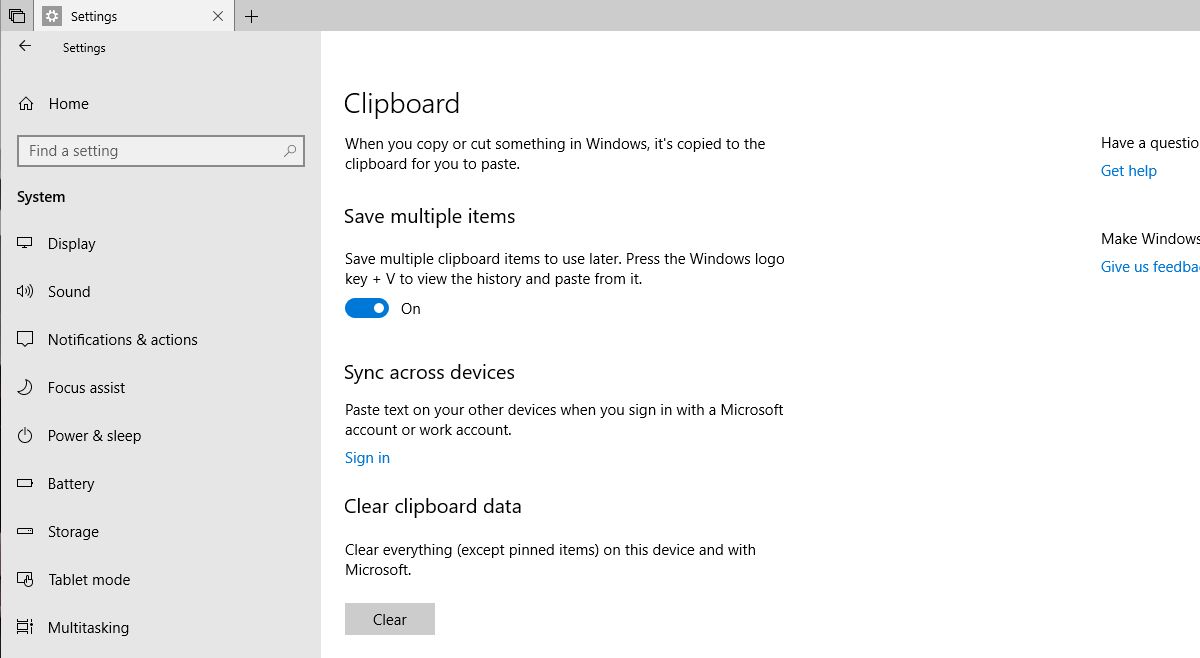 This will allow you to save and recall multiple items from your clipboard's history. You can recall it via the Win + V keyboard shortcut. It will open a little pop-up at the bottom right of the screen showing you recent items you copied to your clipboard. If you've copied an image, it will show you a preview of it. You can click an item and copy it again, or you can pin it to the top of the little panel. There's a close button next to each entry that will let you remove an item from the history.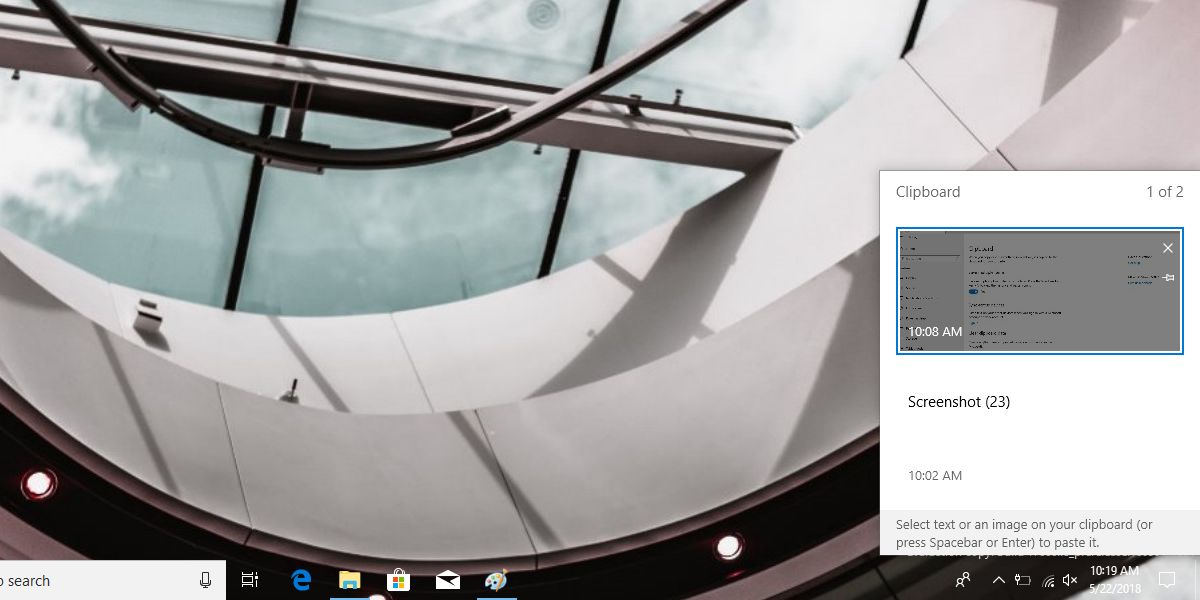 If you want to sync your clipboard across multiple device, return to the same Settings screen and scroll down a little further. You will see a 'Sync across devices' option that requires you sign in with your Microsoft account. You cannot sync your clipboard items without signing into your Microsoft account.
The feature is obviously still in its early stages and when we took it for a spin, it couldn't copy files. If you opened an image in an image editor, and then copied it e.g. you opened an image in Paint, and hit Ctrl+A and Ctrl+C, the image would show up in the clipboard panel.
There are obviously privacy concerns here. If you don't trust Microsoft with your clipboard data, you shouldn't enable the sync feature. If you decide to use this feature, you need to be careful what data you copy to your clipboard. The one thing you should be careful about is sensitive information like passwords or credit card numbers. If you do copy it to your clipboard, make sure you remove it right away from the history.