Windows 7 Process Explorer – Download The Best Two
Windows 7 has quite some improvements, most will have to agree. But not all functionalities have been improved, it is not like the whole OS was build from the ground up.
The Processes option in Windows Task Manager have been left largely untouched, it's usage is similar to that of Vista. But this doesn't mean that all third party Advanced Process Explorers can work on Windows 7 too. Below we have picked two that we deem fit for Windows 7.
Update: I recommend you have a look at Process Hacker too. It works perfectly in Windows 7 and is actually far more powerful and easy-to-use.
Resource Monitor
Resource Monitor is the most advanced process analysis tool we have tested to works perfectly with Windows 7. Apart from showing normal process activity, it allows you to find out which processes are taking most CPU and Memory resources, which ones are taking most disk space, and processes with network activity.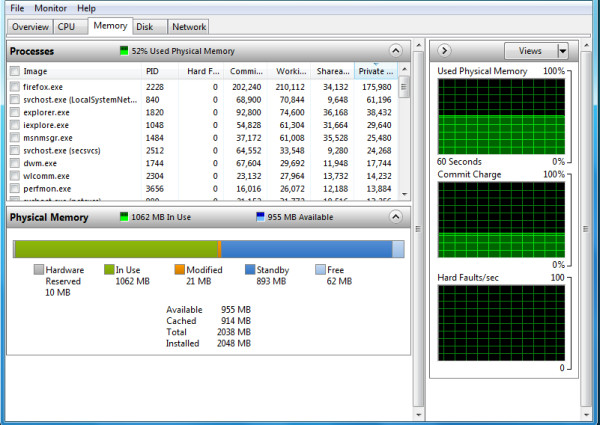 For complete details: Read The Full Review
Process Explorer
What better than using a tool that has been developed is being provided by Microsoft itself. Obviously Microsoft will know better how to fix the processes than anybody else. Process Explorer shows the complete detail of each and every process(including sub-processes) in a simple window. It only looks simple until you go further inside.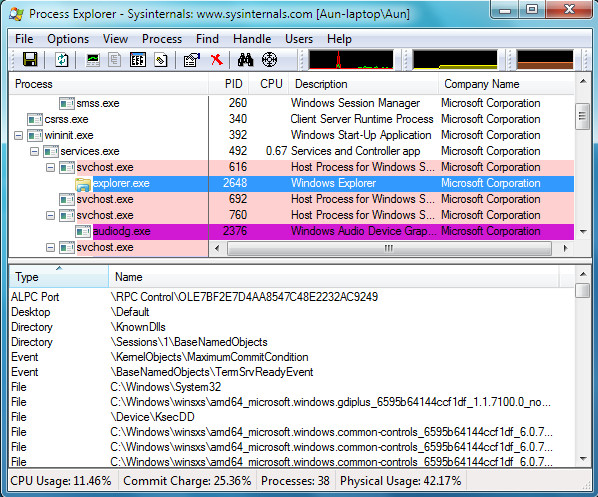 For complete details: Read The Full Review
Choosing which tool to use is a tough choice, so I will leave it for you to decide. Enjoy!