Windows 7 Theme Manager Downloads & Manages Wallpapers By Category
Windows 7 Theme Manager is an alternative theme manager for Windows 7 native theme management utility. It enables downloading vibrant theme packs for available genres, including, Movies, TV, Cars, Animals, Abstract, Games, Landscape, 3D, and Celebrities. Windows 7 Theme Manager downloads selected themes from its own database and lets you download hundreds of professionally designed themes for Windows 7. Its built in catalogue can be set to download newer versions of selected range of themes when they are updated. You can also switch between themes with single click and easily access all the themes installed on your system.
Just select a category from the vertical list and click on a wallpaper to install it.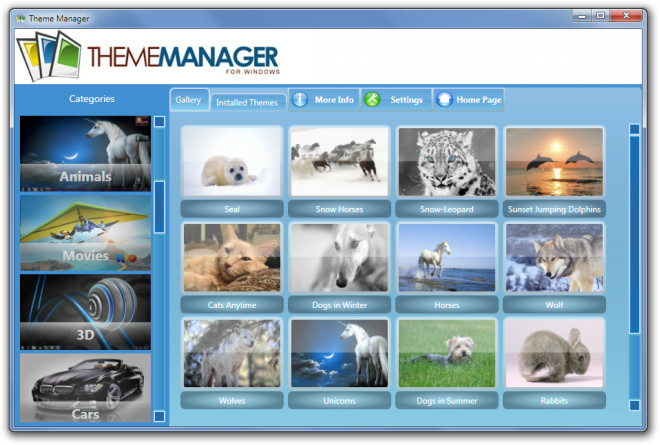 The selected wallpaper will be downloaded from Windows 7 Theme Manager database and will be automatically installed.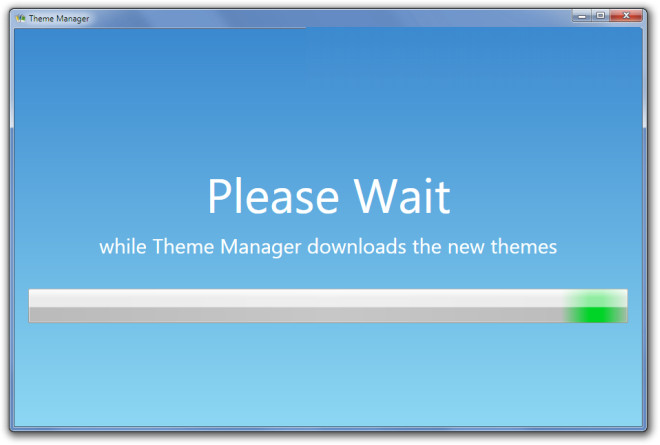 All themes come with a number of related wallpapers which are rotated according to your default Windows 7 wallpaper rotation settings.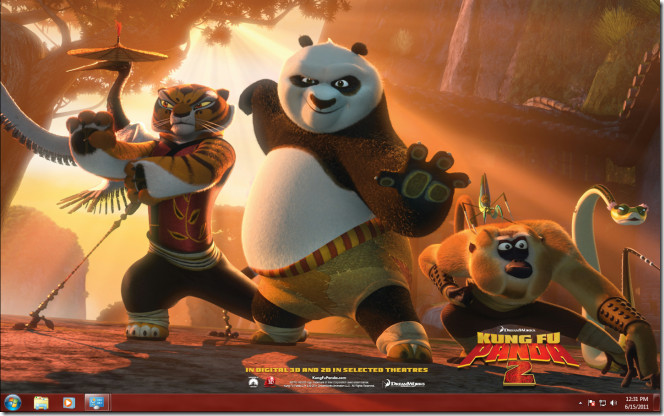 Head over to the installed themes tab to view your saved themes. You can delete saved themes by selecting them and clicking on Delete. The settings tab provides options to check for theme and Windows 7 them Manager updates periodically.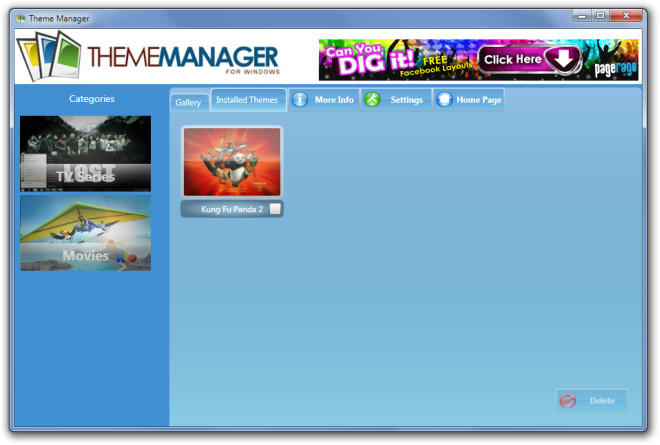 The only downside of this application is that you may see a small advertisement on the main interface. As the name suggests, Windows 7 Theme manager only works on Windows 7.
Download Windows 7 Theme Manager