Access Android Photos, View & Send SMS From A Browser With FoneLink
Smartphones were invented to boost our productivity but if used the wrong way, they can also destroy productivity like nothing else. You could be on fire one second getting more work done in an hour than you have the whole day when suddenly, your phone will alert you to a new message and the next thing you know, you'll be completely indulged into the conversation. For me, once I have my phone in my hand, even if it's just to read a message, checking me email, LinkedIn, Facebook, and Twitter becomes unavoidable. The only way to avoid a dip in your productivity is to stay away from your phone while working, but that isn't always possible. FoneLink is an Android app by the developers of BlueStacks that works with its web interface allowing you to read and respond to your text messages and view your photos right in your computer's browser, regardless of whether you are on a Mac, Windows PC, a Linux based system, or even a tablet. The Android app is what creates the connection between your phone and the service's web interface.

You must sign in to the app using your Google account. Launch the app on your phone and it will automatically detect the Google account(s) you've added to your phone. Just make sure the right account is selected, tap 'Finish' and stow your phone at a safe distance where you won't be tempted to check up on it.
Next, open the service's website in your browser and sign in using the same Google account that you used to connect FoneLink on your Android.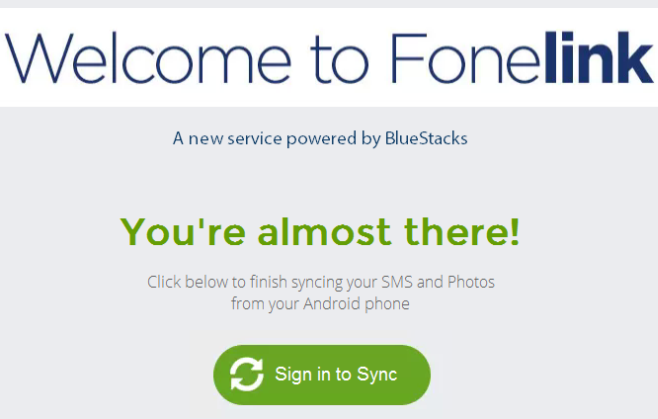 With FoneLink, you will be able to access your text messages and photos from your phone. To switch between the messages and photos view, click the Home button and select either Messages or Photos from the two options.
When it comes to the messages, FoneLink not only lets you read new ones and reply to them in your existing conversation threads, but you can also compose new ones and send them right from the web. You can select a message from the ones in your inbox on the left, and reply to them from the compose box. To start composing a new message, click the compose button instead; the app will even access the contacts saved to your Google account in order to auto-fill numbers for you when you compose a new message.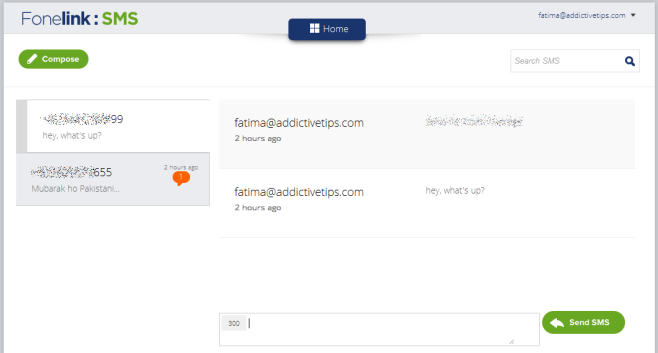 Coming to the Photos section, the app retrieves all pictures from your device's Gallery, displaying their thumbnails in a grid view of 50 images per page. Hovering your mouse over a thumbnail enlarges it a bit and also shows its name in a tooltip, as you can see below.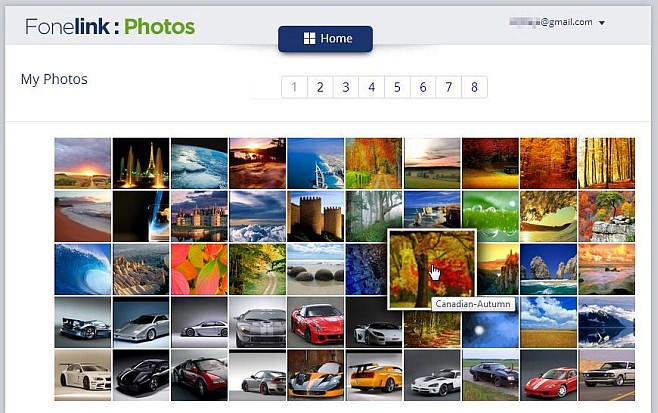 Clicking a thumbnail opens that picture in a beautiful viewer, with a scrolling list of all the images below. You can also play a slideshow using the button at the top-left, or click the close button on the top-right to return to the thumbnails view.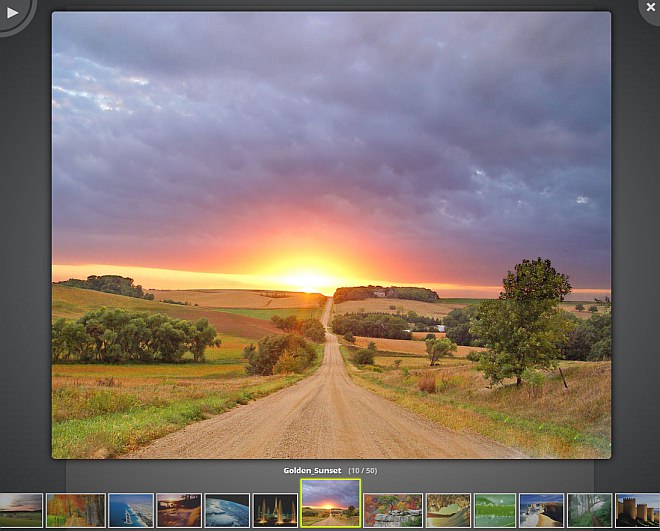 During our testing, Fonelink's Photos section didn't work for us for one account and phone, but worked perfectly fine for another device using another account. The SMS section worked flawlessly and the only shortcoming we came across in it was that the messages you send from the web app do not appear in the conversation on your phone. We are hoping this isn't due to some limitation in Android and gets fixed by the developers in a future update.
Install FoneLink from Play Store
[Haroon Q. Raja contributed to this post.]