How to Operate an Android Phone Without Google
Operating Android without Google is a technologically counter-intuitive agenda. However, in some Asian countries, Google and its related services are blocked. In some cases, you might be using Android emulators like Genymotion that operate without pre-built Google apps. Most users can have nearly flawless functionality despite an absence of a Google eco-system.
Amazon can replace the Play Store
There isn't much to modern smartphones if we take away the millions of apps we can access from Play Store. In the absence of said store, how does one access the latest apps out there in the market? Enter Amazon App Store. It hasn't the magnitude of the Play Store, but you can be certain that any popular app listed on the Play Store will also be listed on the constantly expanding library on the Amazon App Store. The advantage of using the Amazon App store is that you have access to in-app purchases that you can sync across other devices.
You will need to download the Amazon Underground App for that using the procedure below. Using the same procedure, you can also bypass all app stores altogether and download your intended apps directly.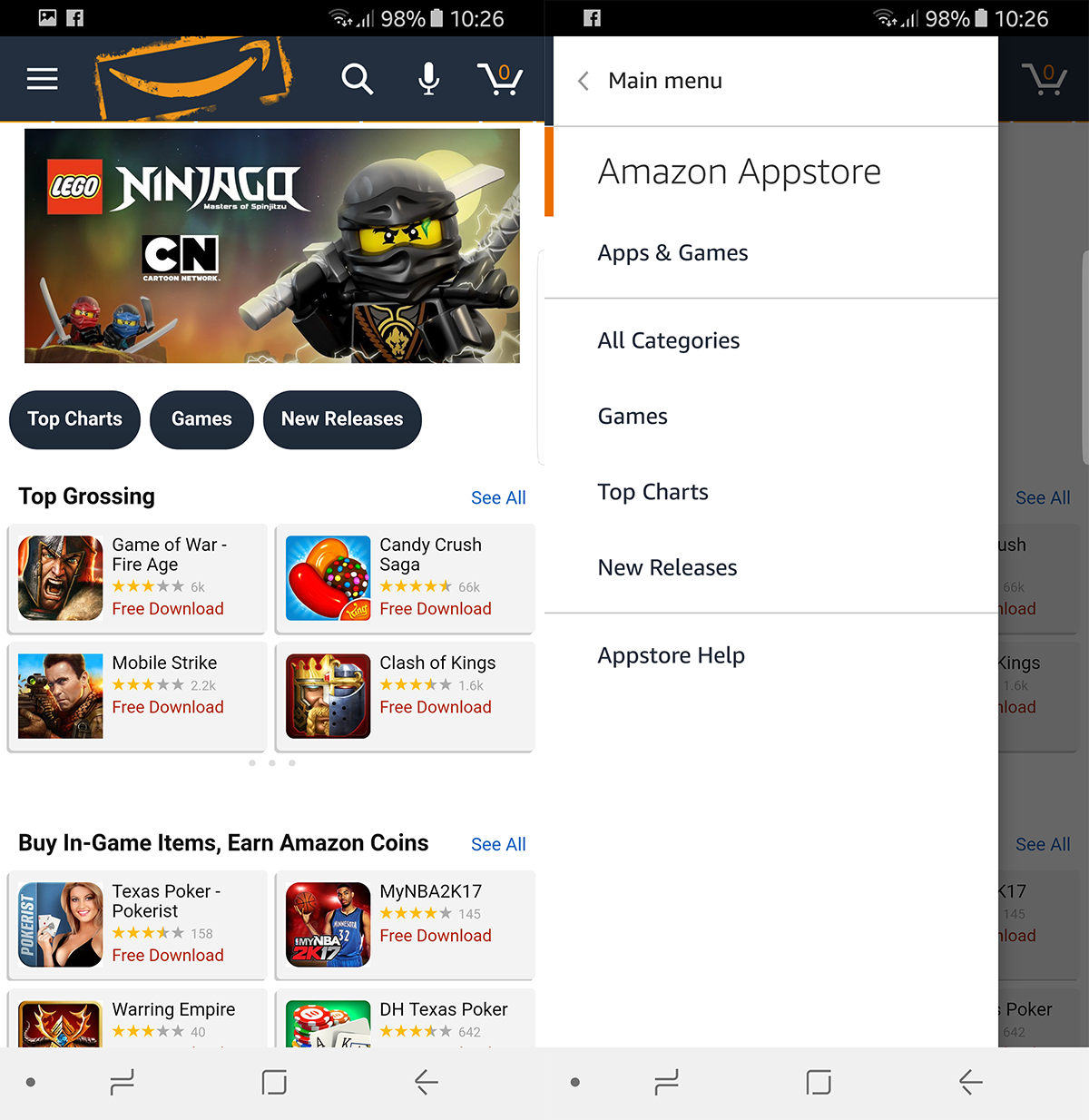 As long as the app you are buying is free and you are not interested in in-app purchases, you can directly download an app by searching the following string on a search engine.
[app name] APK download -mod -hack
The appends -mod and -hack are to keep you from ending up on any dubious sites that distribute files that are tampered with.
This will take you to an Android Application Package (APK) file. Installing an APK on your Android device will bypass the Play Store. You will still need to access a Google Play account for any in-app purchases, nor will you be able to synchronize with  APKs are a good way of accessing region locked content too. Though you should do your research before downloading any APKs from unknown sites as you risk installing malware and end up damaging your device.
To install an APK, you will need to allow your device to install content from "unknown sources".
Settings > Lock Screen and Security (or just "security" for some devices) > Unknown Sources.
Now you can install any Android app to your device. Keep in mind that apps installed will be without a cloud based sync service and you will completely lose all progress if you uninstall the app.
Accessing Gmail
In situations where Gmail is not working/inaccessible, you will need an alternate means of accessing said email. You will need to access your Gmail account as a POP/IMAP account, fortunately for a popular service like gmail, most mail clients have its configurations preloaded so you just need to sign in to your gmail from your mail client and it will automatically load your Gmail information and configuration. We personally recommend Microsoft Outlook as it will manage your contacts and Calendar for you as well.
Speaking of which;
Managing Contacts
If you are a first-time Android user and have never managed contacts before, you don't have a problem as the default contact manager will do the job just fine. However, if you are switching devices, try the following.
You can import contacts from Google in one of two popular formats, VCF, a format of storing large chunks of information in a single compressed file. Or CSV, a format similar to VCF, but more universal. Most phones prefer VCF files over CSV, but the import/export process for both is nearly identical.
Export the contacts from Google and Import them to your phone. Go to Google Contacts and locate the Export button in the left menu (check under "more" if not immediately visible). It will tell you that you need an older version of Google contacts to export, which it will then take you to. Or, click here to go directly to the old version of contacts. Once there, click on the more button and then Export. Select your format of choice and click on the Export button. This will download the file to your device.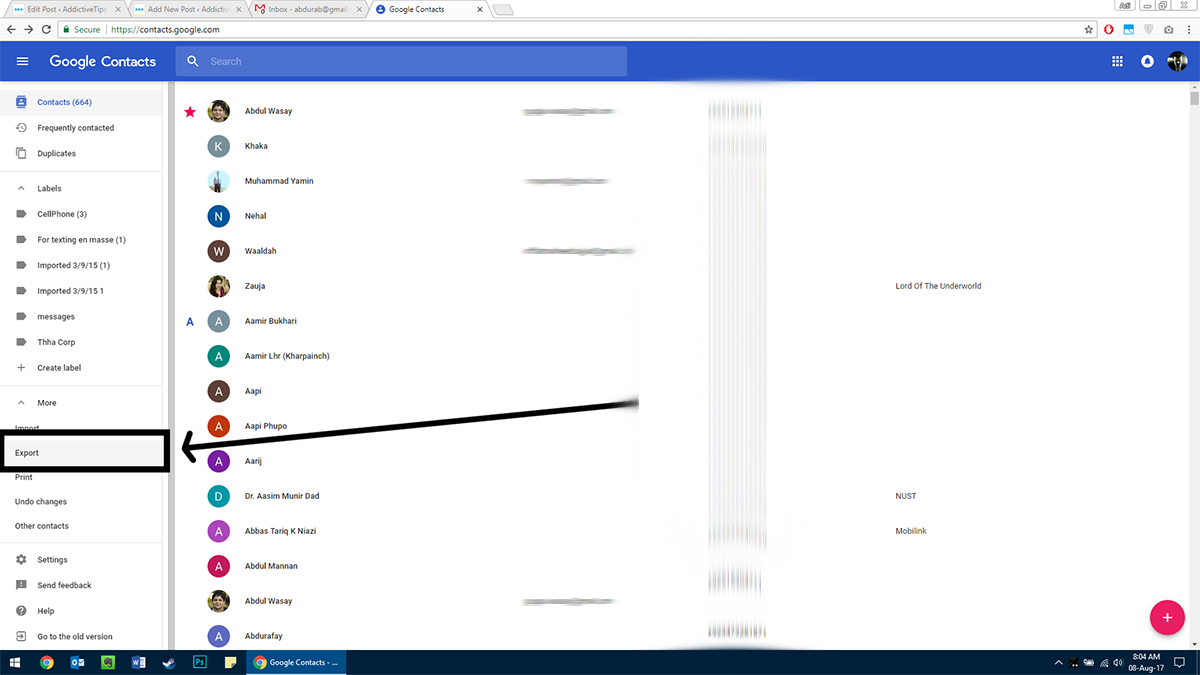 Email this file to yourself and save the attachment on your phone. Then, on your Android device, go to:
Contacts >  Manage Contacts (under the 'more' button).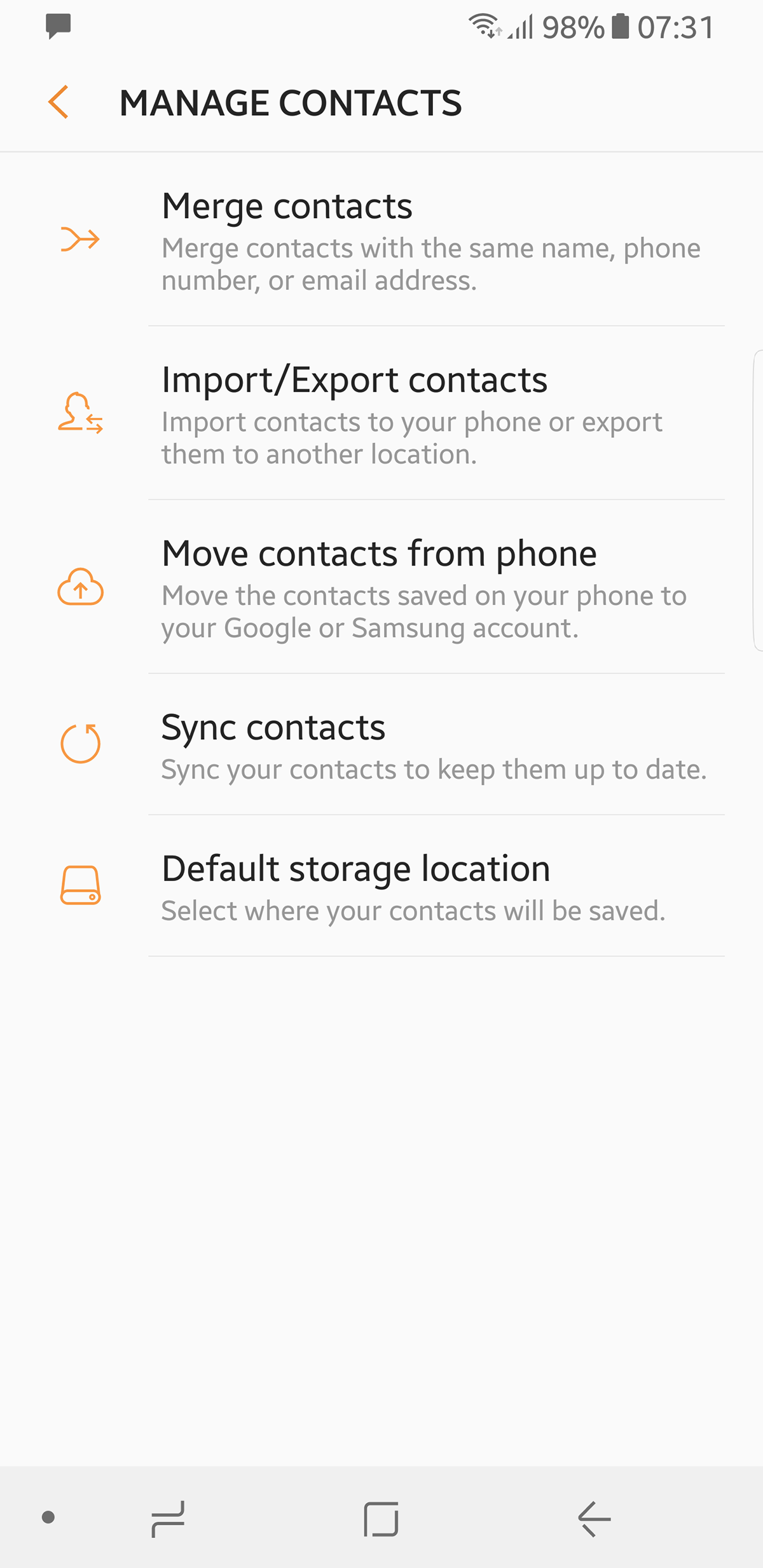 Here tap on Import/Export and tap on the Import button. Tap on Internal Storage and the app will automatically scan the contents of your internal storage and retrieve any VCF files. It will automatically populate your contacts.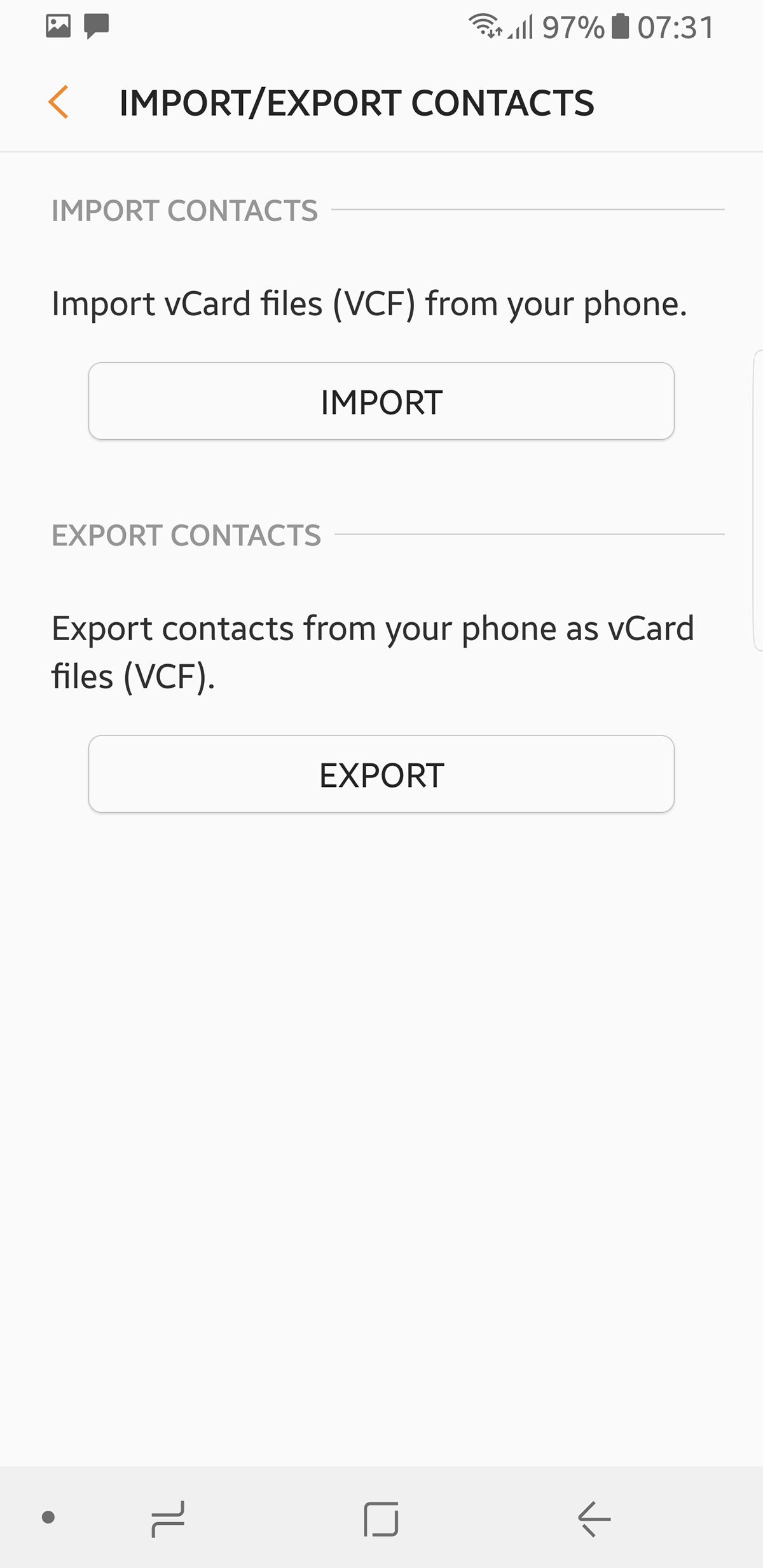 This does not enable Sync, so you will have to do the same process as before only this time you're exporting from your phone and importing to Google contacts.
Alternative Contact Managers
Once you have synced your contacts with your device, we recommend using an app like Facebook Messenger for Android that will automatically sync and manage contacts for you across all devices (just install the app and it takes care of everything automatically).
What if Google is blocked
If, for some reason, Google is completely blocked in your region, then you will need a VPN to Unblock Sites, access Google and then carry out the above mentioned steps.
Notes
If you rely on Google Keep to manage and sync your notes, in the absence of Google Keep.  You can try Microsoft OneNote or Evernote. They are both extremely powerful note taking apps that sync with other platforms.
Calendar
You can access Google Calendar online for any on-going appointments. Microsoft Outlook comes with its own Calendar, as do all major mobile providers. If you are looking for a permanent replacement, we recommend Sunrise.
With the above solutions you will be able to use your Android device without having to rely on any Google Apps.